We've all seen the data: 83% of buyers agree that they're overwhelmed by the amount of content available. Regardless of your industry, your buyers are suffering from "too many fish syndrome"; they have a lot of options at their fingertips, but resources that are compelling and relevant to their needs are few and far between. 
The Internet is swarming with content assets that all look the same. Identical messaging blends together and "blah" design concepts and content themes rarely excite buyers. During our recent webinar for Demand Gen Report's Strategy and Planning Series, myself and content strategist Alicia Esposito compared the current content marketing landscape to the modern dating pool. Like someone immersed in countless dating services and apps, your buyers are getting jaded by all of the "me-too" content offerings they interact with. 
Your buyers are itching for something different and exciting. They don't want the same old brand narrative that focuses on a company's solutions and services; they want to feel empathy and that a brand truly understands their needs. To illustrate how brands can do this, we designed our presentation around the "dating"metaphor. This is by no means new: we've all heard the saying "marketing is like dating; never propose on the first date." But we wanted to take it a step further by aligning the content strategy and creation process to modern dating app experiences.
Here's a quick look at some of the topics and best practices we covered: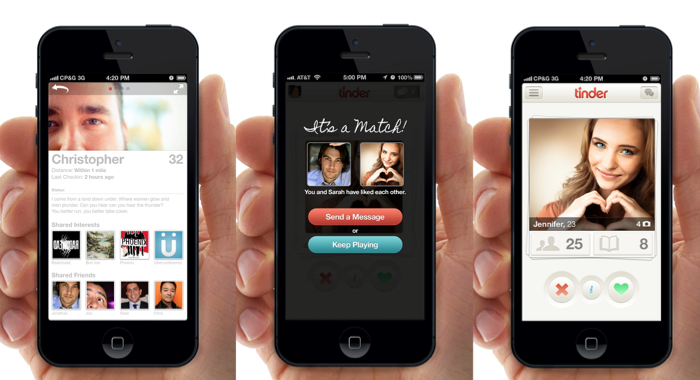 Browse their dating profiles (aka get to know your buyers)
Just like you would browse dating profiles to find your match, you need to narrow down your audience to a specific group of buyers. You need to identify buyers that align with your brand and solutions and would find value in your content. You've probably heard some people say you don't need personas, but I'm here to tell you…you do! Whether you have in-depth persona documentation or high-level profiles, this insight is the foundation for all your content messaging, format decisions and amplification methods. To ensure you're reaching the right people with the right message at the right time, you need personas.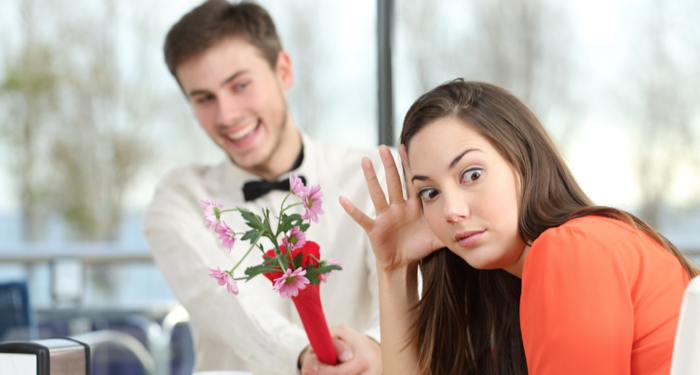 Ditch the lame pickup lines (aka build your buyer-focused messaging)
Once you find a buyer to speak to, you need to speak to them in the right way. Don't send batch-and-blast messages and please don't be overly intrusive with your engagement. (No one likes being bombarded with pushy sales emails when they're not ready to engage.) Instead, you need to create content that has extremely relevant messaging. In fact, we believe that buyer-focused messaging is often the missing link in content creation. Foundational messaging elements combine buyer insights, demand type and your company's value proposition. Once you develop foundational messaging points, you then tailor them to align with the information needs that emerge at each stage of the buyer's journey. This messaging can guide everything from your thought leadership to your content creation.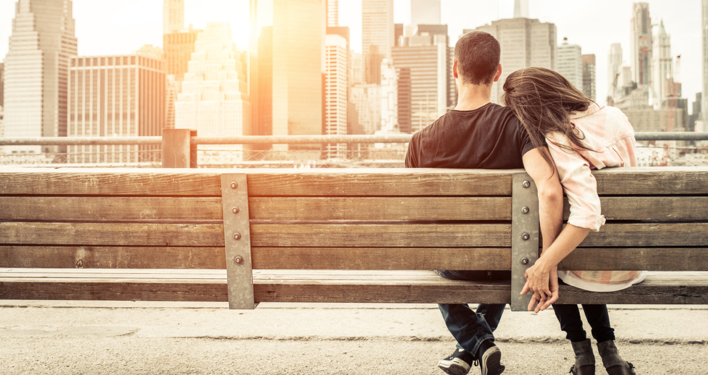 Build trust and enrich the relationship (aka customize content experiences)
But what happens once you create your content? You need to promote it and get it in front of the right people and create personalized and customized content experiences. We dive pretty deep into this topic during the webinar, but from a high level, you can customize content for specific tiers. From a high level, you can reversion content for specific industries. Or, on a more granular level, you can tailor content, asset design and other elements to specific companies/accounts. By customizing content and content experiences, you're able to truly forge relationships with buyers. 
If you want to learn about these and the other methods we discussed in the webinar, please check out the on-demand version of the session! And of course, please let us know if you have any questions!