By Emily Lewis, BlueBird Strategies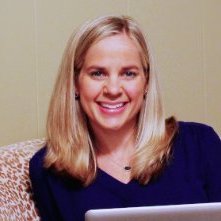 Editor's note: As part of a special arrangement, the article below has been syndicated from the blog of BlueBird Strategies, a Content4Demand partner. 
"Quality over Quantity" is one of the most frequently spoken phrases when it comes to discussing lead generation strategies. In fact, according to a recent research study by Ascend2, 70% of B2B marketers said that improving lead quality was the most important thing to focus on for the future.
Better leads mean more analysis and prep time for you. To produce higher quality leads, your lead generation strategy needs to be based on concrete evidence of why buyers purchase from you.
These five techniques can help you shift your focus from lead quantity to quality.
Define Your Optimal Customer
When a buyer's timeframe, budget and needs match perfectly with your availability, price and core capabilities, you've found an optimal customer.
Sounds pretty simple, but this does take internal analysis and needs to be based on real data. One way to start is by using CRM data to identify your top 10 customers and then search for common firmographic characteristics, pain points and needs among them.
Once you've defined your optimal customer, your lead generation strategy should be entirely focused on attracting those buyers. Forget trying to capture, nurture and pass to Sales every buyer that shows an interest in your product, stops by your booth at a tradeshow, or attends a webinar.
Generating higher quality leads means investing smarter, narrowing your focus and delivering leads that have a higher probability of closing to Sales.
The ideal customer definition should be updated frequently so that it evolves with your company.
Benchmark Buyer Personas Annually
If you're using buyer personas from a year ago to guide your marketing strategy for this year, the quality of your leads is going to suffer. As your ideal customer evolves, your personas should too.
Buyer personas are created to help you attract and guide buyers through their journey by knowing their needs, goals, pain points and buying behavior really well. It's highly unlikely those are the same as they were a year ago.
Buyer personas are a fantastic tool to help you understand and speak to prospects effectively. The more up-to-date and accurate those personas are, the more successful you are in generating the leads Sales wants.
Review MQL Thresholds
The marketing qualified lead (MQL) threshold is a moving target and your work here is never done. The assumption is, of course, if you can increase that percentage of MQLs Sales accepts, your lead quality is going up.
However, customer acquisition rate needs to rise with MQL acceptance rate. If it's not, it could mean you're waiting too long to pass leads to Sales. Analyzing lost opportunities can help you determine if this is the case.
Finding the MQL sweet spot takes analysis, trial and error, and constant tweaking, but it pays off when you see your MQLs become won opportunities.
Base Your Content Strategy on Analysis of Your Ideal Customers
Analyze what optimal customers downloaded most often through their buying process. This will help you determine what topics resonate with your buyers and what content mix helps turn leads into opportunities.
Pay attention to the amount and cadence of content being consumed as well as the type. If you have lead nurtures set up to send a prospect six offerings over 10 weeks, but your analysis reveals most opportunities only consume three pieces of content over seven weeks, adjust your lead nurtures accordingly.
Continue to tweak your content strategy based on this analysis. If you can hit your stride here, the lead to MQL lifecycle will be shortened, and you'll attract more ideal customers with relevant, well-timed, well-placed content.
Host a Monthly Sales Insight Lunch
Improving lead quality means constantly improving your messaging, content and nurture approach. To do that, you need insight from the front line. Create some good will with your Sales team by having a nice lunch catered to the office once a month and then pick their brain.
Update your sales team regularly on what you're doing with the information they've provided you. To attract top-quality leads, your content and approach needs to be fresh. Insight from Sales is critical to accomplishing that.
Switching your lead generation focus from quantity to quality isn't easy, but it is worth it. The result? Better Sales and Marketing alignment and higher ROI for lead generation investments.
---
Emily Lewis is an expert in aligning content strategy with organizations' visions and goals, and leads initiatives that build brand value and result in sustainable growth and profitability. She has more than 10 years of experience writing B2B and B2C content on subjects including real estate, software, health and wellness, finances and more. She has a passion for helping organizations connect and build relationships with their audiences through targeted content.