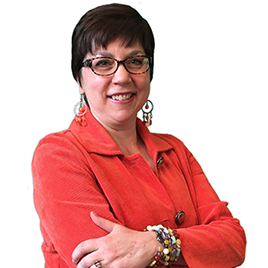 It's going to be a green Christmas in my town this year, the first we've had in about eight years. A lot of friends have told me they'll be disappointed, but they're the same friends who swore they were moving to snowless climes after the long, grueling winters of the past two years.
This got me thinking. How come we like snow sometimes and dislike it other times? It's sort of like content. Sometimes we are happy to see it in our inboxes, and sometimes we can't delete it fast enough.
The more I thought about it, the clearer it became that good content is like a snowfall for five reasons:
Timing is everything: Everyone loves a snowfall when they want to ski, sled, ice skate, ice fish, snowboard and, of course, celebrate Christmas. Good content is the same way. When we time content delivery to a compelling event or to a buyer's purchase journey, it's a welcome sight. Otherwise, it's just getting in the way.
Too much is bad: As lovely as a Christmas snowfall is, too much of it becomes a Christmas snowstorm, which can be a big pain if you have travel plans or a house full of guests. Being bombarded with snow day after day or week after week also causes problems. If you live where there's no snow and aren't sure what I mean, watch The Shining over your holiday break. Just make sure the kids are in bed.
It's always fresh: I love going outside and walking around after a fresh snowfall. Everything looks and feels new and different — even if it's not. Good content is the same way, whether it's net new or repurposed. I hear some marketers say, "We have enough content. We don't need to create any more. We just need to (fill in the blank)." Fresh, new content is essential for capturing fresh, new leads. Period. If you aren't telling someone something new, they won't pay attention.
You miss it when it's not there: B2B buyers have come to expect quality content, and indeed B2C consumers expect it, too. All types of seller-buyer relationships are imbued with knowledge sharing now because we're used to instant access to facts and guidance via the Internet and mobile connectivity.

Good content positions the seller as a knowledge source and not just someone with a product or service to sell. That's why good content is not solely product- or service-focused.
It goes away: Good content is not meant to last forever. Ongoing winnowing of your library of assets can help you make sure no one is grabbing an outdated or otherwise inappropriate piece of content and sending it into the buyer universe. The goal of auditing content isn't to be critical of the past but to be as effective as possible. Behaviors change, technologies change and market conditions change. Good content does its job until it doesn't. Then it's time to say good-bye.
Fortunately for marketers, producing good content is easier than making it snow. Keep these five points in mind as you review your content library and plan campaigns in the coming year.
Happy Holidays from Content4Demand!
---
Tonya Vinas is Senior Content Strategist at Content4Demand, where she helps marketing professionals craft memorable stories that not only educate B2B buyers, but also help them achieve their personal and professional goals. Although content marketing is still a relatively new concept for many organizations, Vinas encourages clients to take risks and stand out by integrating fun themes and messaging into their assets, especially infographics — her favorite content format. When she's not driving marketers to push the content limits, she's cooking, reading about global trends and the economy or taking a leisurely walk in the valley parks along Lake Erie. You can connect with Vinas on LinkedIn.