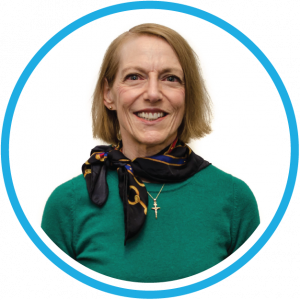 Brenda Caine, Sr. Content Strategist
We know interactive content formats continue to trend high among B2B buyers as preferred formats. When Demand Gen Report released its 2017 Content Preferences Survey Report, 76 percent of buyers said they preferred more interactive/visual content and audio/video content.  
We know why we need interactive. Let's talk about what we need to do to create effective interactive content. Here are seven secrets to create sensational interactive content. 
 Secret #1: Don't Make It Interactive Just for the Sake of Interactivity 
Just because we can make content interactive doesn't mean we should. We need to honestly evaluate an asset and whether or it's appropriate for an interactive format. We need to ask ourselves some basic questions.  
Why do we want to make this piece interactive? Does the interactivity help move a story along? Do we need interactivity to demonstrate a process? 

 

Is this really the best medium for the content? Would a different format tell the story more effectively?

 

Do we have the time and budget to create interactive content? Is it worth it?

 
 Once we decide we want to create interactive content, it's time to set some metrics. 
Secret #2: Define Metrics and Outcomes Up Front 
How will we determine the success of our asset? Number of views? Click-throughs? Shares? Email addresses collected?  
Here's something really critical to keep in mind: Metrics become a design issue. C4D's Front-End Developer and design expert Kathryn GraysonNanz reminds us that you have to think about where you want the user to go. If the call to action is important, don't put it at the end of a long asset. Either move it up earlier in the piece or consider shortening your content. Design your asset based on your goal. 
Veracode used a short-form, non-gated listicle with a fun Zen theme targeting software developers. The goal was to engage developers and lead them, ultimately, to the full results of a survey.  
Because metrics drive design, we need to have our development team involved in these meetings early.  
Secret #3: Connect With the Development Team Early 
Unless you have a lot of expertise building interactive experiences, it's wise to get the experts into our planning discussions as soon as possible. Some of the questions our own expert, Kathryn, asks include these: 
Where will the asset be hosted? On your website? On a third-party interactive platform site?

 

Who is responsible for hosting? Will you host it yourself? Will you have your agency host it? Have you included the cost of hosting in your budget?

 

Will the piece need to be updated? Who will be responsible for updating? 

 

Will the asset include a lead gen form? How much information will you need to collect?

 

What needs to be embedded? Will you have links to download additional assets? Where is the additional content hosted; for example, will you link to a video that's already hosted on a third-party site like YouTube? 

 

How will the asset be distributed?

 

Does it need to be responsive for an optimal experience from any device?

 
A benefit of online, interactive content is that we can update it easily and often. We can change the call to action, the links, or the content itself. 
Now it's time to start thinking how our audience will see our content. 
Secret #4: Create a Great Experience From Any Device 
B2B buyers don't differ significantly from consumers. Google reports that half of B2B searches are made on smartphones today. And that number is expected to increase to 70% by 2020 according to The Boston Consulting Group (BCG). In fact, BCG's research reveals that more than 40 percent of revenue among leading B2B organizations is driven or influenced by mobile. 
More than 40% of revenue among leading B2B organizations is driven or influenced by mobile. 
Mobile can't be an afterthought. When creating interactive content, we need to think in terms of "fluid design" that easily translates and creates an attractive and easily navigable experience from any device, from a desktop computer, to a laptop, to a tablet, to a smartphone. 
We need to go even deeper in understanding our audience. 
Secret #5: Know the Audience 
While we know that many B2B buyers prefer interactive content, they may not prefer it at every stage of the buyer's journey. We also need to keep in mind that buyers in certain industries may still be more traditional in their content preferences—think financial services or legal.  
On the flip side, some busy executives may prefer a podcast they can listen to during the morning or evening commute, or while getting in their cardio at the gym.  
 We need to have our audience research buttoned up before deciding on the best content format to use. Having fully fleshed-out personas is the best way to create content that's tailored to what our audiences want, how they want it and when they want it. 
 Remember, think big. 
Secret #6: Make Sure Interactive Content Fits Into a Bigger Content Marketing Strategy 
It's obvious, but we can't forget that our interactive content shouldn't be created in isolation. We need to think about how it fits into an overall content marketing strategy that may include both interactive and static content focused on a clear goal.  
The buyer's journey has become less a straight path and more a series of twists and turns. Mixing interactive and static content allows our buyers to choose the content that meets their needs wherever they are in the buyer's journey. 
Another thing to keep in mind is that we can often repackage existing content in an interactive piece. This Veracode case study portfolio demonstrates how to turn existing, static case studies into an immersive interactive experience. 
There's still one last secret to reveal—the most important one of all. 
Secret #7: Deliver Value 
Finally, it's easy to get so mired in the process of creating cool interactive features that we forget the true purpose of our content. Every piece of content has the number one of goal of giving the buyer usable, valuable information to help make a buying decision. Format should never overshadow content value.  
Format should never overshadow content value. 
If you're looking for partners to help you master the secrets of effective interactive content, reach out to our very own C4D interactive content marketing guru Kathryn Grayson Nanz.