It's been my favorite event of the year since way back when it was called Content2Conversion and took place in NYC. It's gotten larger since then — but not too large. And we love NYC, but the Hyatt Regency Scottsdale beats the Barbie-size rooms at Yotel in Hell's Kitchen any day, adorable as the Yotel rooms are. So I guess what I'm saying is, I have new reasons to love B2BMX with each passing year.
Here are just five of the reasons I'm so excited for B2B Marketing Exchange 2020.


Tailored Tracks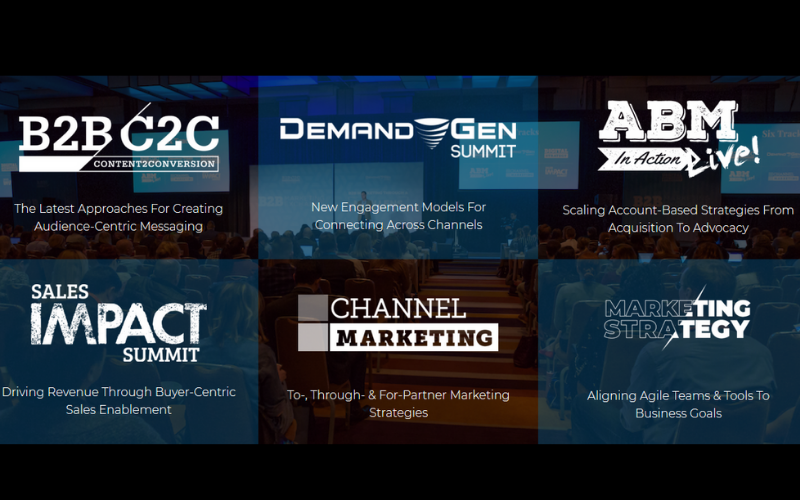 If you think I'll miss the Lunch & Learn "Funnel of Love: From Attraction to Happily Ever After" (Jason Yarborough, PFL), then you have sorely underestimated my deep love for punny headlines or for anything that smacks of "The Bachelor." Yes, I'm a marketer who is highly susceptible to marketing.
However you prioritize your topics, the B2BMX agenda will help you find what you're looking for among the 100+ sessions and six tracks: ABM, Content, Demand Gen, Digital Strategy, Channel Marketing and Sales Enablement.
Can you just show up and find something worthwhile to attend? Or course. Am I that carefree, fly-by-the-seat-of-my-pants kind of person? Absolutely not. I've bookmarked the agenda to continue mapping out my schedule, and will put it all in the digital app as soon as it's released. Whether you plan every second or live in the moment, the B2BMX agenda has you covered.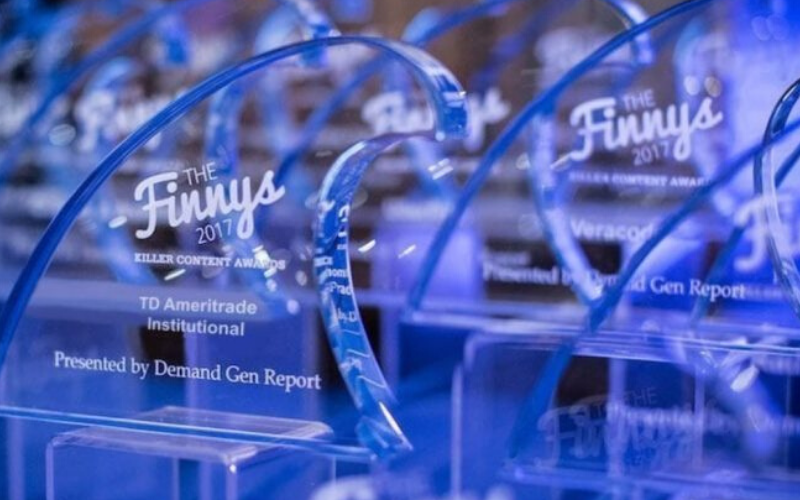 Each year, we look forward to celebrating fellow B2B marketers who embrace new rules of engagement and transform them into cutting-edge campaigns, new storytelling methods and more during the Killer Content Awards. We even brought home one of our own last year! It's a pleasure to see the creative ways our clients and colleagues are tackling their greatest marketing challenges in exciting and innovative ways.
This will be the second year that the KCAs will include the B2B's Choice Award, where you can vote for the best of nine finalists, including Content4Demand clients Bottomline and JLL. Visit the site now to review the outstanding content and vote for your favorite.


Mixing in the Marketplace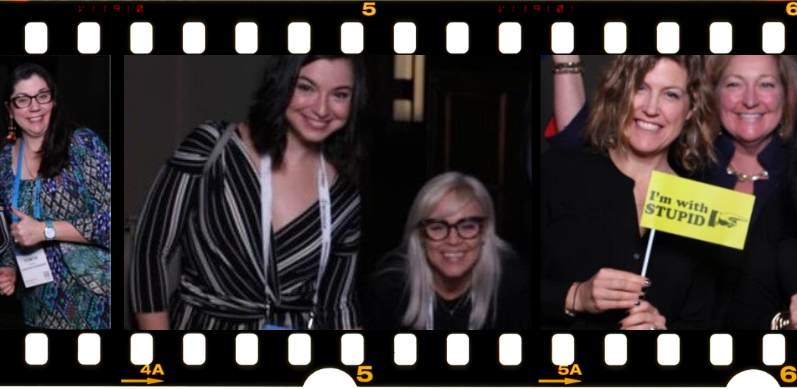 While "walking the trade show" may not be everyone's top priority, it's actually one of my favorites. It's so much more interesting to browse the newest trends and tools in person than it is to do it on the Internet. Talk to cool marketers from all over the country about what they're most excited about. Get tips from experts. Browse the fun creative and grab yourself some swag. Learn the ins and outs of new technologies. Soak everything in, and of course say hello to the Content4Demand team at Booth 101.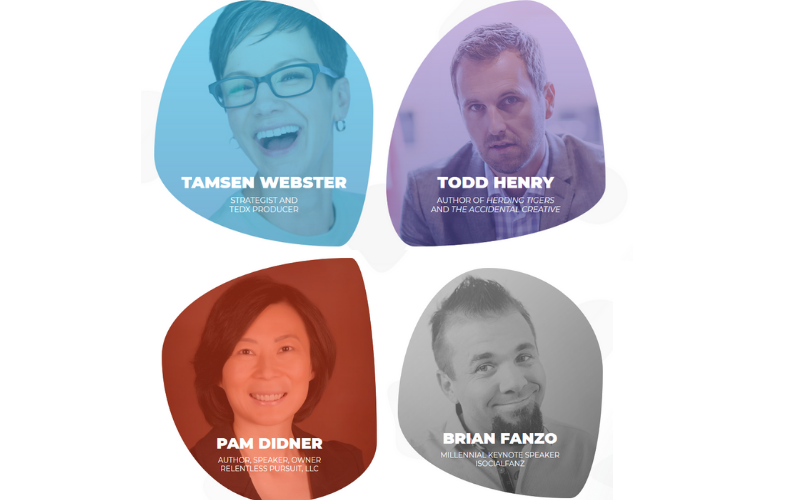 We're ready to get inspired by keynote speakers Tamsen Webster (Find the Red Thread), Pam Didner (Relentless Pursuit, LLC), Todd Henry (The Accidental Creative) and Brian Fanzo (iSocialFanz). And we're just as pumped to hear from our fellow B2B practitioners. Lee Odden's talks are always worthwhile, and it's nice to see reliably good speakers joined by some fresh faces in this year's roster. I'm looking forward to hearing what B2BMX newcomers Elizabeth Giorgi (soona) and Madeline Maguire (Grubhub) add to the insights pool. And it wouldn't be B2BMX without a host of industry experts. This year, they include SiriusDecisions, Sigstr, Spear Marketing Group and some companies whose names do not begin with "s." I'll leave it to you to decide which category 6sense belongs in.


Sunny Scottsdale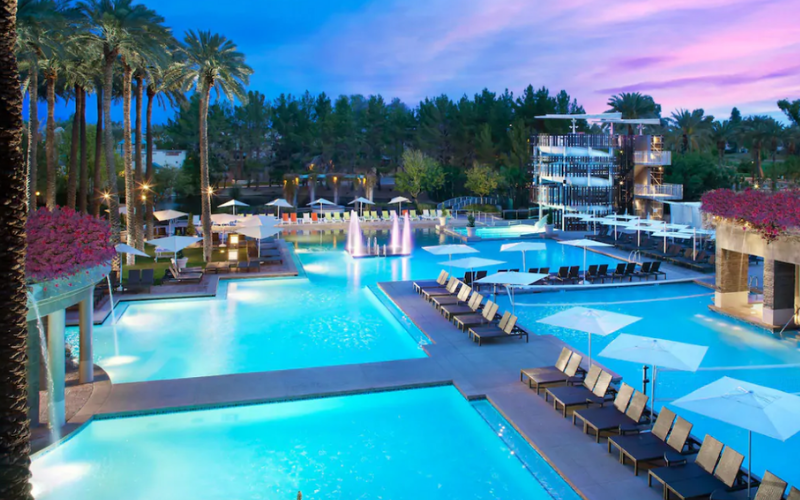 If you live somewhere cold, like the majority of the Content4Demand team do, February is an ideal time to take a flight to a warmer place. Scottsdale is almost always a warmer place. But even here in my home office in Los Angeles, I'm eager for the trip. The weather may be virtually the same, but my office has few of the amenities of a spa resort: no 2.5-acre water playground or sand beach, no golf, no Himalayan salt rooms and almost no gondola rides.
Truthfully, the luxury accommodations are just icing on the cake. I'm most excited for the opportunity to connect with old and new friends and marketing colleagues to share insights and kickstart another spectacular year. I hope to see you there.
Early bird registration prices disappear on Friday, so if you haven't signed up yet, do it now.
Holly Celeste Fisk is an accomplished marketing pro with 20+ years of experience in B2B and B2C. She's responsible for Content4Demand's internal marketing efforts, managing everything from content creation and email marketing to events and sponsorships, blog publishing, website management and social media presence. When she's not working, you'll find her sliding into third at softball, buried in a book or practicing her Italian.