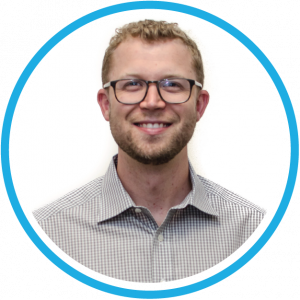 Steve Voith, Director of Marketing & Demand Generation
Here are the top five content marketing stories that grabbed our attention this week. We find the best so you don't have to!
35 Marketing Automation Tools to Personalize Your Customer's Journey (Marketing Insider Group)
One of the most paramount advancements in digital marketing is marketing automation. And 2018 has been hailed as the year for "Marketing Automation 2.0." The practice and technology applications aren't flawless, but marketers now have an ever-increasing ability to deliver more refined and personalized marketing messages at scale. Check out this article for a list of tools to consider for your organization, whether it be a small business, mid-market, or enterprise level!
Fueling AI with Audience Data: Leadspace CEO Talks Data Management, New Funding (Demand Gen Report)
Check out this interview with Leadspace CEO, Doug Bewsher, and learn from his view on emerging AI technology. He breaks down the hype and myths surrounding this trendy topic. The next step to take with AI is making it actionable and usable for sales and marketing. If you are interested in ways to maximize your targeting capabilities, find out how this CEO plans to pair AI and data management to accomplish this goal.
Here Are The Top Marketing Design Trends For 2018 (HubSpot)
Designing unique content can often lead to a creative block. It's difficult to continuously produce striking and aesthetic designs without a few lulls along the way. Shutterstock just released its 2018 Creative Trends Report. I highly recommend skimming through this eye-catching infographic. If your creativity is flatlining this could be just the article to get your creating juices flowing again!
Should SEOs & Content Marketers Play to The Social Networks' "Stay-On-Our-Site" Algorithms? – Whiteboard Friday (Moz)
Is it better to play to the algorithms of the social networks, or to serve your own site and disregard the algorithms? The answer to this question is far from straightforward, and there are convincing arguments for both agendas. If you're interested in social network algorithms, take a look at how playing both sides will help you reach success in driving traffic to your website.
Should Your B2B Company Be on Instagram? (KoMarketing)
Are you struggling to find the right platform to showcase your company culture? Utilizing Instagram for your B2B company can provide an excellent opportunity to share fun pictures of your holiday parties, CSR events, and silly office pranks. B2B marketers will have a different approach to Instagram than the typical B2C marketer would, by using it not for lead generation, but as a way to share company culture. Has your company overlooked Instagram as a go-to social media platform? This article may convince you otherwise.
Have some thoughts? Something blow your mind? We'd love to hear from you; drop us a line in the comments section below.