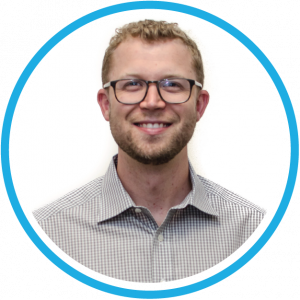 Steve Voith, Director of Marketing & Demand Generation
Here are the top five content marketing stories that grabbed our attention this week. We find the best so you don't have to!
How to Create a Powerful Customer Experience Strategy (Marketing Insider Group)
Today's market is increasingly competitive, with endless options around every corner. To stand out amongst the sea of options you absolutely must put your customer first, and this all starts with customer experience (CX).  This is a great article that covers how to rise higher than your B2B competitors by focusing on CX. 
3 Reasons B2B Marketers Need Optimized & Influenced Activated Content (Top Rank Marketing)
Organic social media and social sharing is slowly coming to an end. With free social media becoming obsolete, and the current distrust of advertising and branded content, marketers need to develop a new approach. Check out this article which explains three reasons B2B marketers need optimized and influenced content to create credibility among customers. 
Data Visualization 101: How to Choose the Right Chart or Graph For Your Data (HubSpot)
Data data data. There is so much of it these days how do you effectively display it without getting overloaded? Data visualization is the answer! There are charts and graphs for every metric measured that can visually display your tracked data and present it in a clean, concise, and digestible format. This is a great article that suggests uses for 14 different charts and graphs to best represent your data. 
3 Crucial Traits of the Fearless Marketer (Marketo) 
Although there is no exact formula of qualities and characteristics that make up a CMO, there are a few standout traits that embody our most fearless leaders. Wether you have aspirations to become the CMO of your company one day, trying to be a more effective leader in your team, or even looking for inspiration and motivation to be fearless in your personal work, give this article a quick read. With intentional practice we can all become fearless marketers!
5 Easy But Smart SEO Wins to Boost Content and Link-Building Efforts (Search Engine Land)
Are you looking for some quick SEO results that boost content and link-building? Of course you are. This article does not suggest lofty SEO goals that can only be achieved by an expert, but small changes you can make to see some fast improvement. Now that spring is upon us, lets clean out your tired, and most likely forgotten, SEO efforts for these 5 easy changes!
Have some thoughts? Something blow your mind? We'd love to hear from you; drop us a line in the comments section below.