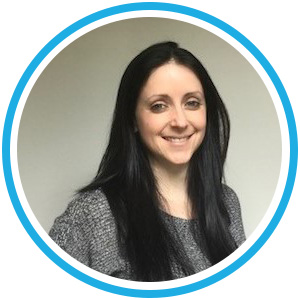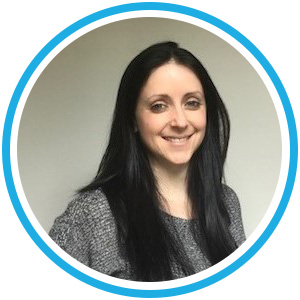 Jessica Baum, Director of Marketing, Product and Channel
Here are the top five content marketing stories that grabbed our attention this week. We find the best so you don't have to!
How To Understand Searcher Intent And Use It To Boost SEO Rankings (Search Engine Land)
Cracking the code to SEO is no easy task. This article aims at helping you understand the intent behind every keyword search. Search engines on a broad level provide users with results that are relevant to their searches. Gaining a better understanding of what their intent is can help you boost your company's search engine optimization. 
6 B2B Facebook Profile Hacks (Marketing Insider Group)
Despite any recent data-privacy issues related to Facebook, it is still the most used social media platform. Everyone is on Facebook, so why shouldn't your company?  This article provides six crucial steps to take in order to boost your B2B Facebook profile. It includes steps such as, 'shift your tone', and 'pin a post to your profile'. Have you refreshed your company's Facebook profile in a while?
#1 Barrier To Effectively Engaging Customers And How To Overcome It (Marketo)
Engagement online and offline is among the top, if not the top priority of marketers currently. Unfortunately, we all know it is not that easy. This article discusses the number one barrier to effectively engaging customers– tools and technologies. Give this a read to learn why these overly-complex tools are getting in our way of engaging customers. 
Ipswitch Spills The Details On How To Craft Award-Winning Content (Demand Gen Report)
With an overwhelming amount of content to choose from, B2B buyers are becoming increasingly picky about the content they consumer and how much time they spend on each piece of content. This article talks about Ipswitch, an IT management software developers for SMBs, and their efforts to craft award-winning content. 
The Secret To More Effective Campaigns: A Data Management Platform (Marketing Profs)
The growth of digital media has had a correlation with an enormous growth in custumer data. With so much data at our fingertips, it is difficult to make sense of it all and turn it into actionable insights. This article dives into the solution of DMP. Data management platform takes all your stored customer data and integrates it into one unifying platform. This is a very interesting article that is definitely worth a quick read! 
Have some thoughts? Something blow your mind? We'd love to hear from you; drop us a line in the comments section below.