Close to 100 million people are streaming video-on-demand and that number is growing. According to the International Business Times, "people subscribing to at least one streaming video on-demand service will pass 180 million by the end of this decade."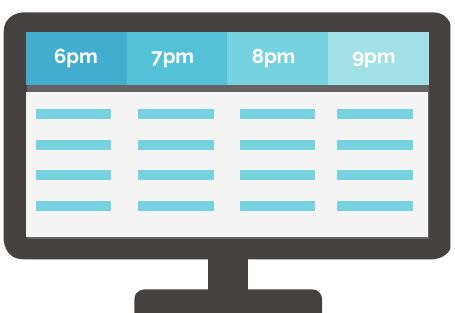 Netflix, responsible for over half of all current on-demand subscriptions, has more than led the way for dozens of other streaming services — they have proven that people crave content when it is available when/where they are, in large portions, and when it is directed to them.
Nick Edouard, Co-Founder & CMO of LookBookHQ and Andrew Gaffney, Editor at Demand Gen Report, in a webinar entitled "Accelerate The Buyer's Journey With Always-On Nurturing", dove deep into why people engage the way they do and what that (if leveraged properly) means for B2B marketers everywhere.
"Keep in mind…" Edouard noted, "Marketers have an attention problem." Which is why traditional drip marketing practice is no longer the preferred method of delivering content that connects, he explained, referring to what LookBookHQ calls the "Netflix Era" of modern B2B marketing:
"Because click-through rates are so low (clicks are hard to get), these types of nurture programs are doomed to under-perform. Why? Because you're trying to impose a slow 'primetime' rhythm of content consumption on an audience that is really busy and doesn't want to wait."
This tactic of garnering engagement by supplying it "all at once" or, "binging", instead of "one drip at a time" can be mirrored in everyday B2B marketing and has proven its success time and time again. That is, when a topic is top-of-mind, the prospect is engaged and the true "binge" begins.
It can be seen as almost cinematic — one piece of content down, X to go!
As Edouard shared in the webinar, 33% of visitors to LookBookHQ consumed more than one asset. Even more surprising is that 7% of the whole consumed every asset.
But, just as important as it is for today's B2B marketers to shy away from the piecemeal approach to delivering content, it's equally imperative that they deliver the right content. And, in order to do that effectively, marketers need to understand their buyers' needs, as well as preferences.
Let's face it: we all have different preferences when it comes to consuming content, and Netflix has successfully capitalized on this fact. With their detailed analytics of who views what, at what time of day, and for how long, Netflix is able to accurately "recommend" content to their customers that fit their specific needs and wants.
Your marketing campaigns shouldn't be any different. If you know your customers' wants and needs, you can successfully engage them not only with the right content, but at the right time and the right place. Even if that place happens to be on the couch!