In a time when everything, literally everything, is going digital, what are you and your team doing to stand out? Interactive content is the way of the future, but the future has been fast tracked in 2020 as everybody has quickly shifted to a digital world. Ceros has been a huge tool in our arsenal this year.
If you don't already know, Ceros is a cloud-based design platform that allows marketers and designers to create interactive and animated content without any knowledge of coding. Here at Content4Demand, our team uses the Ceros platform to create engaging content, both for internal marketing and for our customers, that our target audiences can't help but to dive further into.
On November 10, Ceros hosted "The Power of Creativity," a digital event that unveiled what they've been working on for nearly 18 months: Ceros Release 7. This release is jam-packed with new and exciting additions to the platform.
As a designer, one of my biggest woes with Ceros prior to this update was creating hover states for buttons, images and so on. It was possible, but the process took too long for me to justify implementing it on a regular basis. In the new release, you can create seamless hovers and transitions with just a click of a button. This is especially useful to help convey to the viewer which areas of the asset are interactive.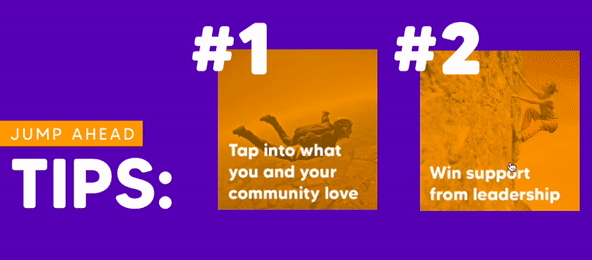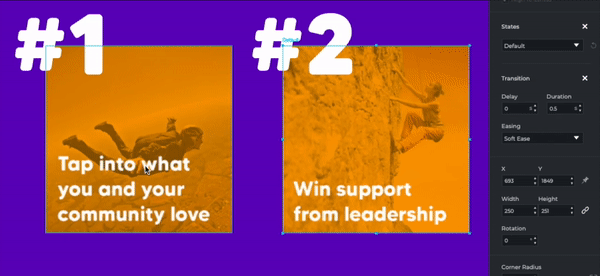 In the new release, Ceros included various tools to give you more control over your images. They've added an easy masking tool that allows you to place an image or GIF inside of a shape (standard or custom using the pen tool).
In addition, there's now a "remove background" tool that uses AI to quickly remove the background of your photos. Lastly, cropping images wasn't always an option in Ceros, but it's available now!
Before these features were implemented, you'd have to take your image into another program, such as Photoshop, to achieve the results that you can now accomplish right in the Ceros platform.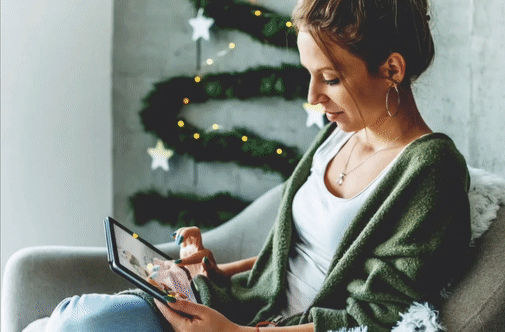 This next feature is quite possibly the most innovative part of Ceros Release 7. You're now able to drag and drop an Adobe Photoshop, Adobe Illustrator, or Sketch file right into Ceros. Images, text, graphics—it's all quickly and seamlessly turned into web-hosted content. It's really that simple.
This is such a time saver for us designers. Now, instead of breaking down our files and importing everything into Ceros, we can drag and drop and immediately move on to adding interactivity and animation. Hopefully, in future releases, even more file type import options will be available (such as Adobe InDesign, *hint hint*).
Access Control & Accessibility
Now in Ceros, you can choose between "owner," "creator," "reviewer," or "viewer" when passing around your content for review. Adding roles and permissions lets you control what people can see and do when accessing your Ceros creations. Also in this release, Ceros put an emphasis on accessibility by adding advanced tagging methods. This allows screen readers to better process your content, which results in better SEO.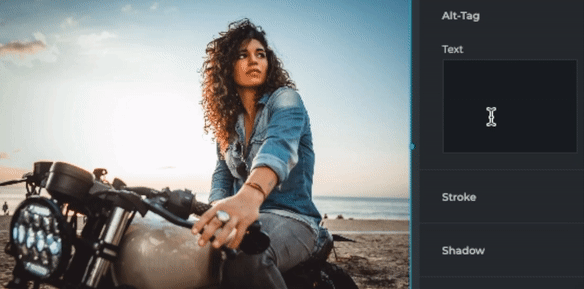 Last, but certainly not least, Ceros tightened the integration with their platform, Markup. Markup is a tool marketers and editors can use to add their feedback to content during the review process, and Ceros has made it easier than ever to work between the two platforms. You can now add your Ceros preview link straight into Markup, and with the tight-knit integration, edits can be seen in real-time. Reviewers can even upload any type of file (fonts, word documents, etc.) right into their comments.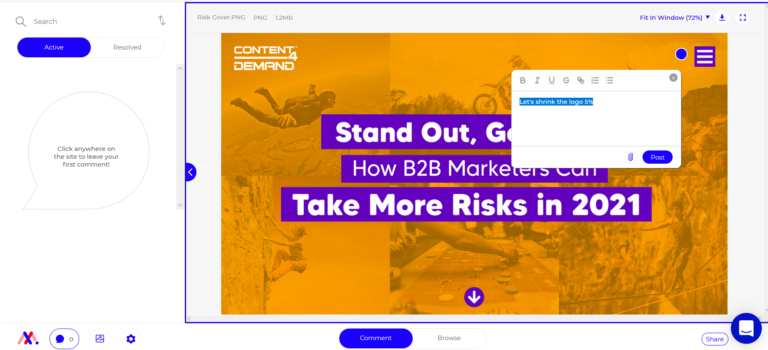 This showcases just a few highlights of Ceros' Release 7, and Ceros CEO Simon Berg dives into lots more—including insightful information from industry experts—in the virtual event, which you can you watch here. It wrapped up with a chat between Berg and entrepreneur (and Ceros investor!) Mark Cuban.
In the two days that followed the release, Ceros also hosted "Creators Club" workshops that walked through these new features right in the Ceros platform. All in all, the event was super informative and what I would consider a big success.
We've already had a lot of fun with Ceros prior to this release, and our team of designers is more excited than ever to see how we can utilize the new features to create some killer content.
Our agency license means you don't have to purchase a Ceros license to launch your own immersive content … although several of our clients have gone on to purchase their own licenses once they've seen how well these interactive assets perform.
Learn more about creating intelligent and immersive content in our own C4D Ceros, Get Smart About Your Content. If you're interested in adding some Ceros creations to your 2021 content calendar, give us a shout.