Last week, the world was shocked by the death of Prince — the almighty Purple One who has inspired so many people with his music, incredible fashion sense and devotion to being true to himself. I personally am still in shock.
Over the past five days, artists and friends of Prince have told countless tales of their encounters and conversations, and illustrated how he impacted their lives personally and professionally. Folks in the media, however, are either speculating the cause of his death or thinking of how they can conform their opinions and beliefs to align with Prince's persona.
As a fan, music lover and family member of many musicians, I wanted to sit on this a little longer. I grew up listening to and adoring Prince so the last thing I wanted to do was turn this into a one-dimensional newsjacking piece that secretly pushed my opinions on hot formats or best practices. I wanted to not only reflect on how much Prince has inspired me as an individual but as a professional who creates for a living and is constantly inspired by the arts. At the same time, I also wanted to integrate some of the more touching stories that have emerged about his life, passion for creativity and his relationships with industry peers. The end result is this blog about what I've learned from Prince and how other marketers can learn from him, too. 
Know who you are…and stick with it.
Prince was always known for his crazy, gender-bending outfits, scandalous lyrics and push-it-to-the-limit instrumentations. Regardless of trends and "hot" artists that emerged, Prince always stayed true to himself and delivered tracks that spoke to his signature sound and who he was as a person.
This notion of "knowing thyself" is especially important in the marketing world, where brands and executives are constantly trying to outdo themselves and their peers. But one of the things that I've learned over my years in the industry is that it's obvious when you're trying to be something you're not. (This can apply to an individual and a brand.)
As you think about your content strategy and your plan for the next month, quarter and year, always revisit one question: Does this reflect who we are? Doing so will help you ensure you're only selecting the topics, content formats and creative themes that align with your brand vision and what you hope to present to your target buyers.  
Always hone your craft.
Prince blessed us with hundreds of contagious tracks, such as "Little Red Corvette," "Delirious" and, of course, "1999." Collectively, we've probably spent years singing and dancing along. While he was known for these more upbeat songs, Prince was also an incredible guitarist and evidently spent years improving his craft. Following his death, a video of him performing "While My Guitar Gently Weeps," with Tom Petty, Steve Winwood and others resurfaced, making the world remember what genuine talent was underneath his contagious tracks.
As an artist, Prince was always testing the limits, testing new styles and improving as a composer, singer and guitarist. And in our industry, we're always learning. New trends and tools are constantly emerging. It may seem dizzying and daunting to deal with, but the successful marketers are the ones who embrace the learning experience and always try to improve. Those who fall behind are the ones that get comfortable doing the same thing and expecting different results. 
Help your peers succeed. 
Beyond his slew of successful albums, Prince has a history of songwriting for many notable artists in the biz. Alicia Keys, Cyndi Lauper, Chaka Khan, Sheila E., Sinead O'Connor and Stevie Nicks are among the singers Prince has penned tracks for. (Need more proof? Check out this video.) 
The marketing industry is already a pretty tight-knit one, but see how you can help your employees or peers. In some cases, it may mean editing their work while you're off the clock, guest writing a blog or speaking at an event. Much like the music industry, the marketing world shows what goes around comes around. If you put in the time to help a friend or colleague, they'll do the same for you.
Create…even if you don't really want to.
Sometimes the best way to create great work is to just create…even if the end product isn't amazing. Prince knew this first-hand. With his death, he left behind a vault containing enough music to fill up to 26 albums. Whether the music will actually be released remains to be seen; however, this shows how important it is to create on an ongoing basis.
If you're a writer, try to write every day — whether it's a draft of an E-book, a nurture email or a blog post. If you're a designer, try to doodle to release excess energy. Who knows, you may have a great idea or a foundation for a solid piece at the end of the process.
Have you been inspired by Prince personally or professionally? I'd love to hear your stories and thoughts in the comments section below. And of course, if you have any awesome videos of him being interviewed or performing, definitely share those too! 
---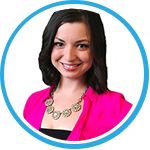 Alicia (Fiorletta) Esposito is a Content Strategist for Content4Demand. In addition to writing for and managing the C4D blog, she helps clients identify new content marketing ideas and experiment with innovative formats. Fiorletta is a fan of all things digital and interactive, and uses the art of ideation to help clients see the content marketing possibilities. She also helps G3 Communications' family of brands plan and execute killer events and ramp up their cross-channel marketing results. When she's not dwelling over all things branding, messaging and content strategy, she's spending quality time with her nieces and nephews, binging on Netflix or eating guacamole.