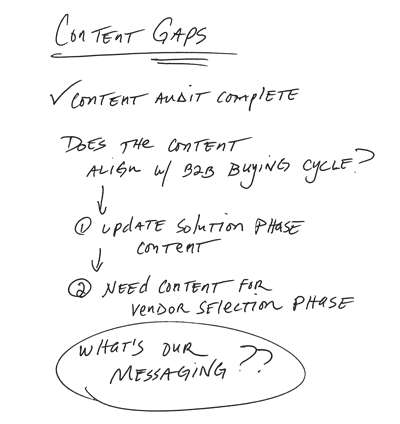 Uncovering disconnects between your content and target audience.
Closely aligned with our content audits, our gap analysis helps B2B firms identify holes in their current resource library.
By analyzing and scoring your current content for relevance against your target personas and key messaging initiatives, we pinpoint areas for improvement, such as:
Refocusing content on high-priority topics
Developing content formats that align with buyer preferences
Retiring or refreshing content that is outdated and no longer relevant to target buyers
Aligning content to key personas at critical points in the buyer's journey
These recommendations, paired with our ideation, have helped clients build an actionable plan on where to prioritize new assets and campaigns for the coming year.