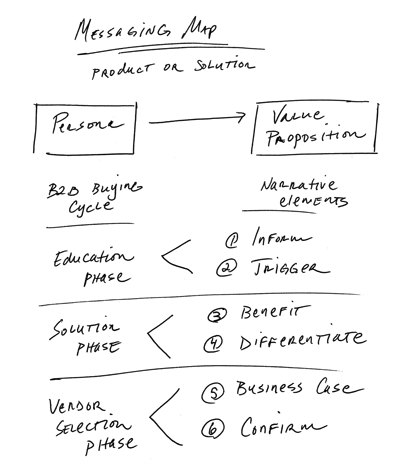 Align your content with every part of the buyer's journey
Your B2B content should reflect your buyers' pain points and business needs, motivate them to take action and answer key questions before they are ready to consider making a purchase.
C4D messaging maps give our clients a blueprint for executing buyer-focused content. Our process is based on a deep understanding of clients' target personas — uncovering the precise messages most likely to grab buyers' attention and start meaningful conversations.
These targeted and actionable messages are then mapped to every stage of the B2B buyer's journey, along with recommended content formats and topics designed to activate those messages.
Our messaging process empowers clients to develop content that connects with buyers and inspires them to move down the path to purchase.