By Emily Lewis, BlueBird Strategies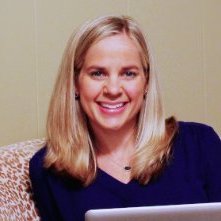 Editor's note: As part of a special arrangement, the below article has been syndicated from the blog of BlueBird Strategies, a Content4Demand partner. 
Marketing automation tools afford you endless options for building complex lead nurturing campaigns that automatically guide your prospects through their buying journeys. But they all have one thing in common. They need valuable content and compelling copy to put in front of your prospects, and creating that is anything but automatic.
First of all, you're going to need a solid library of assets for every buyer persona and/or product interest that you would like to nurture. Then those assets need to be inventoried and defined by stages of the buying cycle. You can accomplish this through a content audit.
The email/landing page copy, which accompanies those aforementioned assets, is the first thing your prospects see and your 15-second opportunity to get your prospects to click-thru instead of unsubscribe.
Here Are 10 of my "do's" to help me get the most out of those 15 seconds:
Personalize
The old "first name" in the subject line isn't considered personalizing anymore. Segment your email list as much as possible and include relevant details in the email copy and if possible, in the subject line. The more you can segment your list and include relevant details, the higher response rate you will receive. For example, if you're nurturing leads that attended a webinar, mention the webinar attended and how the current asset being offered will expand their knowledge.
Address Their Pains
"Man, I'd really like to read a white paper today," said no one ever. People are typically motivated to take action because they have a problem to solve or are looking increase productivity. How is your offering going to make their life better? Your copy needs to communicate this succinctly and effectively by knowing your buyers and addressing their pain points.
Share a Story
Email is a good place to humanize your brand. The recipient should feel like they are having a one-to-one conversation with the writer. Sharing a personal story on the subject of your message brings your brand to life and allows readers to relate. For example, share what inspired you to create the asset you're offering: a conversation with a client, a personal experience, etc. You can address their pain points and sell the benefits of your offer through a story.
Ask a Question
There are 3 reasons to ask questions:
The person asking the questions controls the conversation
 
It communicates you're interested in what your prospect has to say, not what you have to say to them
 
If you're lucky enough to get an answer, you learn more about your prospect and can communicate with them more effectively in the future. However, if you do this, you need to be prepared to receive responses. Be sure replies go back to a person and are monitored, tracked and appropriately responded to.
Grab Their Attention in the Subject Line
Please don't simply state the title of your asset in the subject line. Snooze. Use personalization to grab your prospects' attention (see # 1). Sticking with the webinar follow-up email example, your subject line could be as follows: "Oops! We forgot to mention this in your webinar". The offering could be an asset on a related subject that you "forgot" to mention on the webinar but want to offer.
Use Images
The brain processes visual information 60,000 times faster than the time it takes to decode text. When you can use an image instead of text to communicate, do it. Images enable your audience to comprehend your message faster. If your images communicate effectively, it's a better use of time than text. Obviously, you should have a text version of your email available as well and compelling alt text for email recipients that don't render images.
Be Specific
Remind prospects exactly what action they took, when and why you're contacting them now. A good use of this is nurturing leads that signed up for a free trial or requested a demo, but haven't since taken action. Providing their specific details personalizes the interaction and gets their attention.
Have a Conversation
Don't be afraid to add a little personality to your email. Consider using emoticons and a conversational tone to make the reader feel like they're emailing with a friend. Professional doesn't mean stiff.
Ask for Action
Your primary call-to-action should appear at the top of your email and if possible, in the email preview. Use an image or larger colored text to make it standout. Have a colleague view the email and be sure they are able to tell you what you want them to do in the first 10 seconds of viewing it.
Make Sharing Simple
Emails are super easy to share via email. So emailing to a friend or colleague should be a call to action at the top of the email. Don't over think it and put every social media sharing option known to man right at top. Sure, give the option to share via social media as well, but consider placing that towards the bottom of the email so you're not creating clutter before you get to your main message.
Email copy is often an afterthought when it comes to all the components of a solid lead nurturing campaign, but it shouldn't be. If you don't get the copy right, all your valuable content will land in prospects' deleted folders before it's even viewed.
---
Emily Lewis is an expert in aligning content strategy with organizations' visions and goals, and leads initiatives that build brand value and result in sustainable growth and profitability. She has over 10 years of experience writing B2B and B2C content on subjects including real estate, software, health and wellness, finances and more. She has a passion for helping organizations connect and build relationships with their audiences through targeted content.