by Elise Schoening
Republished with permission from Demand Gen Report
Progressive B2B brands are taking a note from the B2C playbook and meeting buyers on their preferred platforms, such as on podcasts, through videos and on social media. In fact, the number of buyers using social media to research potential solutions has grown from 20% in 2012 to 54% in 2018, according to the B2B Buyers Survey. Yet, research from the Content Marketing Institute shows that while 80% of B2B marketers have a social media strategy in place, only 32% have documented it.
A winning social media strategy must be documented and expansive. B2B companies should leverage a variety of social media platforms to not only promote their products, but also share relevant content, engage with customers, build brand awareness and more. Here are five B2B brands with a stellar social media presence we can all learn from:
MailChimp Mixes Eye-Catching Visuals & Humor On Instagram
MailChimp is an email marketing platform, but you wouldn't necessarily know it by looking at their Instagram. The company's Instagram page is a beautiful blend of bright colors, entertaining videos and a dash of humor — a winning combination that has landed MailChimp over 83,000 Instagram followers. Visit the page for yourself and see if you can resist hitting the follow button.

Slack Drives Customer Engagement, Service, Via Twitter
Slack leverages Twitter as a two-way communication platform to engage with current and prospective customers. On most days, the Slack Twitter is awash with relevant videos, articles and more, and the Slack team is constantly responding to comments from other Twitter users. But on days where Slack is down, the company uses Twitter as an active platform to send out status updates and field individual questions and feedback from users. With Twitter, Slack can provide real-time customer support in an easily accessible and scalable way.
HubSpot Continues Post-Event Conversations Over Facebook 
The best brands don't just have social media pages for their companies, but also for their events. HubSpot is a shining example of Facebook use at its finest.
The company has created a separate Facebook page solely for its annual INBOUND event. Although the event takes place in early September, the company is dedicated to building a year-long, sustainable community around it. To do so, HubSpot created an INBOUND Studio page, where it posts video interviews, "dear attendee" tips, quotes and more on a regular basis. The posts help drive engagement long after the event has ended, and builds excitement around the following year's event. 
"Women are twice as likely to leave a job in technology than men…and the perception is that they are leaving to take care of families, but actually, they are leaving because…" Watch Emily Chang explain why retention rate for women in technology is so low and what employers can do to combat that. #INBOUND18 #brotopia #equalpay

Posted by The INBOUND Studio on Friday, July 20, 2018


Oracle Humanizes B2B Marketing On LinkedIn
LinkedIn is repeatedly named the top social media platform to reach B2B buyers, and Oracle is a prime example of how to best leverage the site. The company is ranked 9th on LinkedIn's top companies list and has amassed more than three million LinkedIn followers. Beyond just sharing content and relevant news, Oracle makes a point to connect with its followers and showcase the people behind the brand.
Last month, the company opened up about losing 11 employees on 9/11. Then, in the wake of Hurricane Florence, Oracle posted a video of two employees who are delivering supplies and providing aid to those affected by the storm and urged its followers to join them in giving back. In doing so, Oracle humanizes its brand and creates a company image that people will want to support.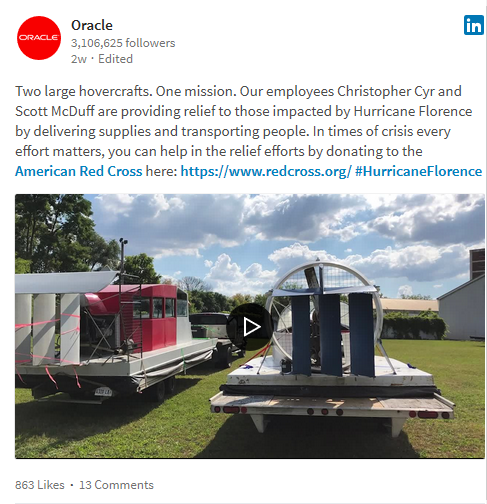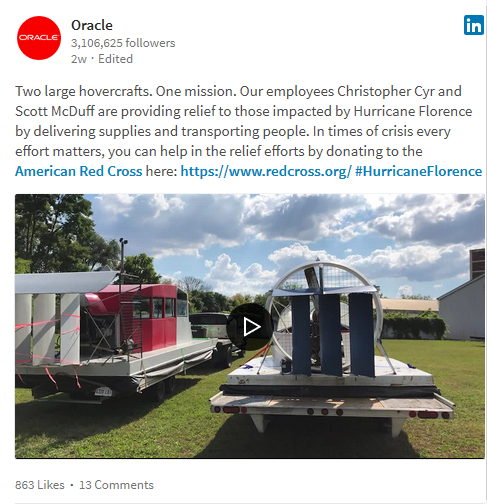 Adobe Fuels Instagram Feed With Customer Content
Instagram is quickly growing in popularity and is considered the number one platform for engagement. Nevertheless, you'll be hard-pressed to find many B2B brands using the platform, let alone posting content on a regular basis.
Adobe, which recently acquired Marketo, has a notable Instagram presence on par with MailChimp. The Adobe Instagram feed looks like something straight out of Pinterest, with breathtaking travel photos, inspirational quotes and quirky designs. But don't be fooled by the professional-looking photos, as they are often created by Adobe users themselves. By crowdsourcing user photos, Adobe always has a steady stream of content available and can showcase the power of its products over social media.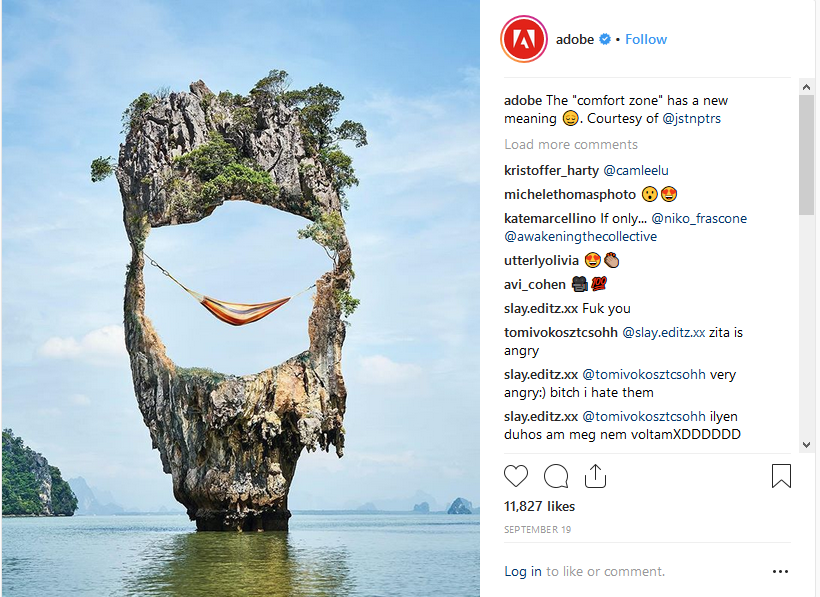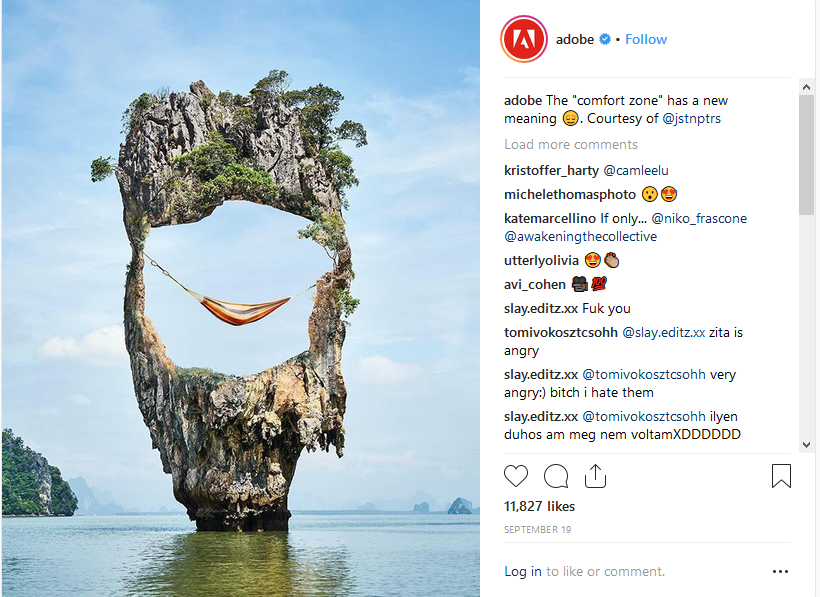 ---
If you want help building a strategy that meets buyers where they are with social media planning, interactive content or video production, contact us!