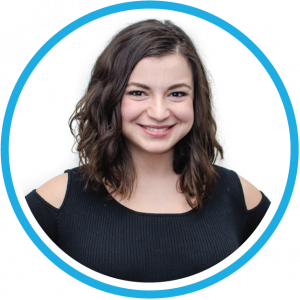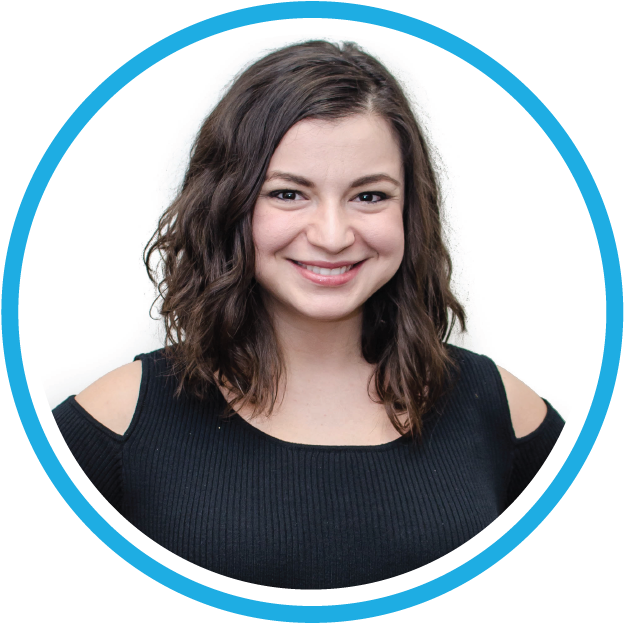 Alicia Esposito, Content Strategist
It's no surprise that most B2B organizations today are committed to content marketing: 92%, as Content Marketing Institute and MarketingProfs research points out. Interestingly, though, only 36% are very committed to content marketing and even fewer (20%) are very successful with their efforts.
Why are we still seeing such low results? In my opinion, this points to a lack of focus. We break into every New Year with guns blazing, ready to create content and generate demand. But because there are no set priorities, marketers quickly lose track.
Well, our goal is to take that pain away. Just like you set personal New Year's resolutions to inspire mental, emotional and even physical growth, we strive to set professional goals. And below are five resolutions we think every B2B marketer should have on his or her list to ensure a successful year for their marketing team: 
1. Stop procrastinating
How many times have you waited until the last minute to submit your budget, create emails for a campaign or even finalize a piece of content? We've all been there, and it isn't fun. That's why we think this resolution should be at the top of every B2B marketer's list. With so many tasks on our list, a high-level content strategy and calendar for the New Year would be your BFF for a smooth and successful 2018. By simply developing four pillar content ideas (one for each quarter) you actually arm your team with a surplus of derivative and modular content ideas that can fuel your strategy for the entire year. (If you're new to this and don't know where to start, we provide workshops on this very topic!)
2. Get to know people better
On a personal level, this could mean chatting up your neighbors or being friendlier while you're out and about. But in your professional life, "getting to know people better" means getting to know your buyers better. We all know that B2B buyer behaviors and content preferences are constantly changing. While having set buyer profiles and messaging maps for these audiences is valuable, it's up to you and your team to constantly assess and update these resources as you gather new insights.
If you're not sure how to collect new insights about your buyers, start with a simple Google search. There are so many niche research firms that release new data and surveys about specific executives and industries. If you want to get extremely granular, onboard a specialized agency to help you craft a survey and target a specific audience. (Content4Demand has experience implementing this research, as well as crafting personas and messaging based on findings.) These insights should be used to craft your personas and messaging. This information, in turn, guides your entire marketing strategy – from the topics you write about, to the formats you use and even the amplification channels you focus on.
3. Don't be afraid to take chances
It's easy to get stuck in our ways—in life and at the office. As marketers, we revolve our efforts solely around what we know about our audience: we stick to formats we know they like, focus on topics we know are top-of-mind for them and even stick to designs that have performed well in the past. The end result is a continuous cycle of creating the "same old" content.
Break free from mediocrity by vowing to take more chances with your content. Recreate E-books or checklists in interactive formats, test new data visualization approaches with infographics or test a more conversational interview style for your upcoming webinar. You don't need to completely overhaul your brand or style, but doing these small, incremental experiments can help you see whether you should update your strategy or invest more in a particular format.
4. Waste less
Being "green" is all the rage, but why is it that we praise marketers who create content waste? Think about it: How many times have you created a library of new content to support a new product release or initiative…only to never use it again?
If your content library is brimming with assets that haven't been used in two or more years, it's time for you to commit yourself (and your team) to content repurposing. This is where doing a content audit is extremely beneficial: you can see a high-level view of every asset, their format, when they were created and what buyer's stage they're aligned with. Then, you can assess whether they serve your current content needs, or whether they need to be updated, refreshed or re-versioned for a different audience. If you need a crash course on how to update content so you can get more value out of your investments, you can check out this checklist.
5. Focus on the "how," not just the "what"
Creating content is critical to keeping your marketing machine moving, but you can't truly see success unless your promoting and activating content the right way. That's why we think all organizations should be laser-focused on assessing and improving their content experiences and content amplification strategies. For example, if your nurture campaigns have consistently performed poorly over the past year, why not try a new approach that allows buyers to consume as much (or as little) content as they want via a hub or microsite? If you've invested significantly in Twitter and it's not paying off, try shifting to LinkedIn.
There's no silver-bullet solution to improving content amplification performance, but as you conduct your buyer research, you'll likely uncover some valuable information about their go-to social networks, preferred websites and publications and other content consumption preferences that can provide the inspiration you need. Want to get the scoop on specific channels and best practices? Sign up for a workshop tailored to your team's goals and challenges. Our team of experts will provide a tactical plan to get you on track.
The New Year is the perfect time to start improving yourself – personally and professionally. Fresh off of the holidays, we're sure you'll be filled with joy and holiday cheer, refreshed and supercharged to get back to work at the office.
If you have any questions about these resolutions or want to expand your list, reach out to our very own C4D content marketing guru, Steve Voith.