Many of us B2B marketers are used to being asked to do more with less. But not all the best tools and resources come with hefty price tags. These are some of my favorite content tools for getting through a never-ending task list, and they're absolutely free.
Answer the Public is a genius tool when you're grasping for a new blog idea or brainstorming a new approach to a routine topic. Enter a search word or phrase, and this tool spits back results culled from actual Internet searches. The results are automatically presented in a cool graphic that branches from your topic into all the questions it's inspired. Keep scrolling, and you'll find alphabetically based suggestions and additional charts. You can even download the results as a .csv file to access later. You can use it for free for three searches per day. There's a professional upgrade available, but the three free searches give me plenty to work with.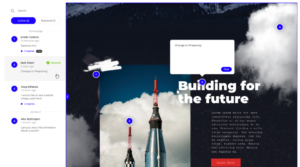 When you're collaborating on website pages or interactive assets like the ones we create in Ceros, Markup is an amazing time saver. Rather than typing up a Word doc with descriptions of every edit I'm requesting, I can drop a pin specifically where the change goes and type the notes. Markup numbers the notes and presents them in an easy-to-navigate sidebar on the left of th screen. No more screenshots and intimidating lists of edits. Everyone I invite to collaborate can see all my notes in real time—and they can mark the edits as resolved or add their own, instantly.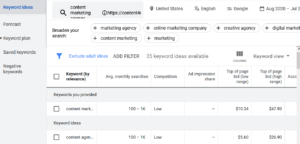 This Google tool isn't just for ads. Search important words or keyword phrases in Keyword Planner to uncover the most relevant keywords for your topic. You'll find out how frequently specific words are searched and how those searches have changed over time—even a forecast that tells you how those keywords might perform in ads or in different locations. It's a great way to improve SEO strategies and the reach of your content.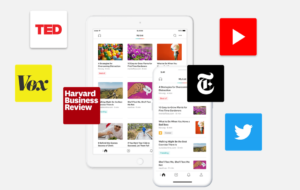 My browser never has fewer than a dozen tabs open at any given time, and that's still not enough. Pocket helps me pare them down by storing everything in one accessible interface. If you curate content for blogs or newsletters, it's a lifesaver. It saves your bookmarked "when I have time" content for later, when you're ready to check it off your list. And it syncs with all your devices, so you can access your saved content whenever the mood strikes you. Now all the webinars I'm planning to attend later, the articles I want to read and all the research I'm saving for any given project are one click away in my browser window on my phone or my laptop.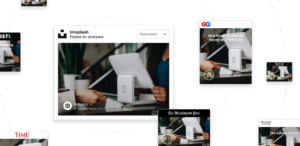 When you need a great stock photo, Unsplash is an open-source resource that boasts more than a million high-res images. You can search by purpose (wallpapers, images, backgrounds) or topic, and once you find an image you like you can view that photographer's profile for more of their photos, a brief bio and social media links. They're at least as good as the ones you'll pay for with a Shutterstock subscription, and they're completely free. You can even upload your own photos to pay the free service forward.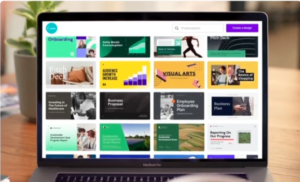 Not everyone has a team of expert designers at their disposal to create graphics on the fly. I do a lot of "on the fly" work at Content4Demand, and that includes social media posts, email designs and blog header images. I'm able to create all those things (and a few more) in Canva. It comes fully loaded with templates and a variety of graphical elements you can use for free. The paid version we use now lets me do a few extra tricks—including easy-to-build GIFs and a wider range of stock images—but you'll cover most the basics without spending a nickel.
These no-cost content tools help me create better work, easier and in less time. And best of all, I don't have to request budget dollars or justify their value to the higher-ups, because they don't cost a thing.
If you're looking for more ways to conserve budget while delivering outstanding content, read this recent post about The Top 5 Benefits of Repurposing B2B Content.
Holly Celeste Fisk is an accomplished marketing pro with 20+ years of experience in B2B and B2C. She's responsible for Content4Demand's internal marketing efforts, managing everything from content creation and email marketing to events and sponsorships, blog publishing, website management and social media presence. When she's not working, you'll find her sliding into third at softball, buried in a book or practicing her Italian.