More than 980,000 posts about New Year's resolutions have been published on social networks, according to social listening and analytics company Sprinklr. While most posts focused on overall happiness, other key words included "work out," "weight," "smoking" and "unplug."
Many people set New Year's resolutions to keep their lives on track or to improve their overall well-being. What if I told you some of these same personal resolutions can be applied to the professional lives of marketers, as well?
Here are 6 New Year's resolutions I think every marketer should put at the top of their list to improve their professional lives in 2016:

Personally, this may mean going out with friends more, participating in more blind dates or partaking in more office happy hours. Professionally, this means embracing social networks and communities. At the company level, social media empowers you and your team to share your content, knowledge and expertise with millions of people from all over the world. At the individual level, you are able to personally connect with your peers, customers, clients, friends and thought leaders, helping you expand your community and learn more from a diverse group of individuals. The more you can listen and connect with those around you, the more you can expand your horizons and learn about your industry and expand your knowledge and skill sets as a marketer.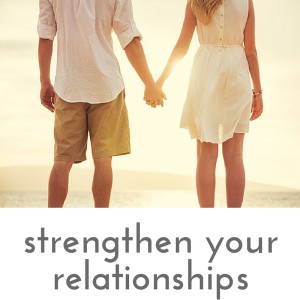 Speaking of relationships, the reality is, it's always more valuable to have a small group of quality friends than a large group acquaintances. Although it's important to build up your social networks, it's not just about winning followers, connections or "likes." It's about connecting with people on an individual level, having great conversations and sharing ideas. This resolution can also apply to your relationships with your current customers. Take the time to reach out to them (through social, email or other means) and ask for their feedback. What do they want to learn about? What issues are top of mind for them? What are their priorities for the year ahead? Mining this feedback can help spark of inspiration for content and campaigns. But perhaps most importantly, this feedback can help you learn more about your buyers and create more relevant content.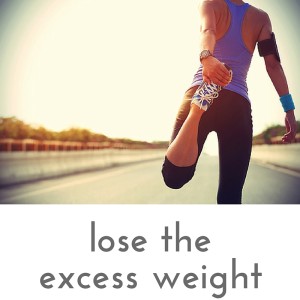 Running a few miles or hiring a personal trainer won't help you achieve this marketing resolution. When I say "lose the excess weight," I mean taking a hard look at your content library and assessing what should stay, what should go and what should be refreshed or repurposed. As our Senior Content Strategist Tonya Vinas has said, "good content is not meant to last forever." Similar to setting physical fitness goals, you shouldn't be overly critical of yourself and your team. If you do, you're only setting yourself up for failure. Instead, take the time to take a step back, recognize which assets were successful and why, and think of how you can implement similar best practices in the future. Then, consider how you can refine your strategies to align with new trends and buyer preferences. When you say good-bye to irrelevant or outdated content, you have more room in your library, more time and more financial resources to create new content.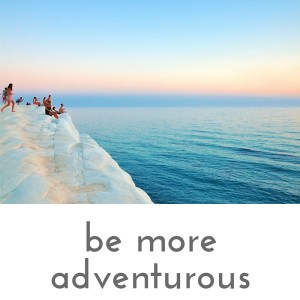 As you build out your content library, try and take more risks. Experiment with new formats, storytelling methods and design styles. There are so many new and fun platforms available that are designed to help you connect with buyers and communicate your thought leadership in a compelling way. The only way you can determine if these formats resonate with your buyers is if you try them. Now that doesn't mean I think you should go all-in on these new methods. Start by rolling out a few tests throughout the year. Set initial goals for each format/test, measure results and determine whether it was worth the time and investment.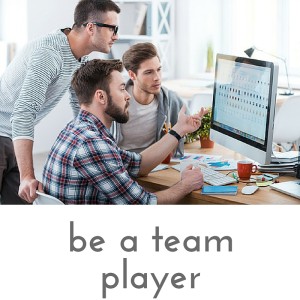 Let's face it: As marketers, it seems as though we're always strapped for time. We're planning projects, developing content, managing campaigns and so much more. So it's easy for us to get caught up in our own little worlds and not think beyond the scope of our personal needs and tasks. This year, think of how your team can better collaborate with others in your organization. Of course, this varies based on the size and structure of your organization. But we find that the most successful campaigns are the ones that are holistic. Meaning the content marketing, demand gen, AR/PR, corporate communications and events team collaborate on a specific campaign or initiative. With all hands on deck, you can extend your campaign across a multitude of channels and touch points and maximize the reach of your messaging. When all teams collaborate, this also ensures that all messaging is consistent, which creates a unified view of your brand and story.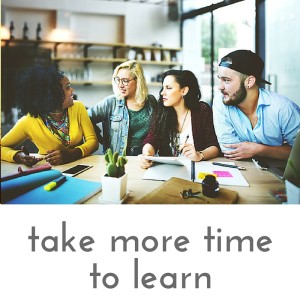 New technologies are always emerging, which means B2B buyers and their behaviors are constantly evolving. It is our job as marketers to learn about new trends, channels, platforms and strategies, so that we can tell more powerful stories. Take the time to attend a workshop, webinar or read more marketing-focused articles. It could even be as simple as reserving some time each day or week to connect with your colleagues and share ideas! It's easy to put this on the back burner as more important and time-sensitive projects arise. But the more time you invest in learning and honing your craft, the more successful you will be.

I hope these New Year's resolutions encouraged you to look within yourself and set your own goals for the coming year. If you have any marketing resolutions, please share them in the comments section below!
---
As VP of Client Strategy, Dana Harder helps B2B marketers turn their marketing organizations into demand gen rock stars! That means helping Content4Demand clients build and refine their content strategy, all corresponding content and even their demand gen efforts. While she's not helping her clients build a consistent and scalable content strategy, she's doing yoga, meditating, dying her hair an awesome shade of pink or cheering her son on at the hockey rink.