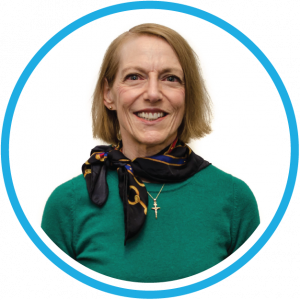 Brenda Caine, Sr. Content Strategist
Are you like me? You attend a conference and get all pumped up from the inspirational speakers and from networking with other creative, bright marketing professionals. Then you get back home, and it all goes, "Poof!" You're behind on projects, your calendar is full of meetings, and you're suffering post-conference fatigue.
We can't afford to let this knowledge slip away. The B2B buyer experience is changing too fast and customers have higher expectations for content and how it's delivered. We can't become complacent. And, I'm happy to say my fellow Content4Demand content strategists and I came up with a bunch of ideas about what we want to do differently after B2B Marketing Exchange (B2BMX) 2018 that we can do right now. Among all the great inspiration, we want to share these eight quick-hit actions we can take that will have a big impact.
If you need some inspiration for your influencer marketing…
#1
As part of her presentation on "Empathy: The Hallmark of the Customer-Obsessed B2B Marketer in 10 Minutes," Laura Ramos, VP and Principal Analyst, Forrester, focused on the fact that most marketers today still spend too much time talking about themselves. She provided research results that showed the number one kind of content buyers want is customer, industry, or peer case studies. Number 2 is white papers that inform with supporting data. Number 3 is business case ROI-focused content. The bottom line? We have to prove that other people (i.e., influencers) think what we do is great.
#2
In the Lunch & Learn session, "A Game Plan for Influencer Marketing," with Content4Demand's Steve Voith, we learned something from our fellow marketer. It's time to wrap influencer marketing into our strategy from the outset. We can do this by including influencer marketing elements beginning at the ideation stage. To simplify influencer content creation, consider rebranding existing or proposed case studies and testimonials. And we should keep in mind that we can use influencer marketing components embedded within assets or as standalone assets.
If you do channel marketing…
#3
According to Maria Chien of SiriusDecisions, suppliers see partners not following up on the leads they pass on, but partners often lack the resources, knowledge and skills required to execute sophisticated digital marketing that will move buyers. Partners need supplier guidance. If you work with channel partners, focus on how you can give them tools to make their jobs easier.
For your ABM strategy…
#4
If you're doing account-based marketing, you can implement simple artificial intelligence (AI) tools to personalize by account the content that is served up on your website, without customizing your site. Speaker Lisa Adams, vice president, DemandBase noted that this is one of the easiest baby steps into AI.
#5
Here's a tip that will give you an "Aha!" moment. Jeff Marcoux at Tele Tech. In his keynote session, "Putting Personalization to Work in B2B: How Brands Are Building Contextual Customer Journeys," he advised that we stop calling it account-based marketing (ABM) and start calling it what it really is: account-based engagement. After all, our efforts go beyond marketing and cross functional areas. Let's not limit our influence and activities by using language the narrows our thinking—and our role in the process.
And for every B2P (Business to Person) marketer…
#6
A thread running throughout the entire conference was that we're marketing to people, not leads and not accounts. Our personal and business experiences are blending. We don't leave behind our personal experiences when we get to work. As marketers, we have to deliver the kind of personalized, responsive experience to our business customers that they (and we) expect from our consumer experiences.
#7
The opening keynote made us all think and rethink our mindset as marketers. Aptly titled "Marketing Innovation in an Era of Digital Darwinism," Brian Solis, principal analyst and futurist for Altimeter, reminded us that B2B buyers go to mobile devices first for information. In fact, mobile now influences 40% of revenue. With that in mind, marketers need to design for mobile first—not after we've designed for desktops and laptops.
#8
Paul Peterman from Facebook followed Brian Solis' session and reiterated this theme that our experiences as consumers influences our behavior and expectations as B2B buyers. In his keynote address, "P2P: The Rise of Business to People," he noted that 80% of B2B buyers are using mobile at work. He noted that mobile was the number one disrupter in marketing. He took Brian's theme of mobile first a step further and recommended starting with video for mobile. Why? Because by 2020, 70% of videos will be viewed on mobile devices.
Bringing it all together..
Your customers aren't just sales opportunities or target accounts. We say it, but now let's start really speaking to them person-to-person.
Were you at B2BMX, or did you get some good ideas from our inspiration? What do you want to do differently that you can't do on your own? If you need help with your people-centric content marketing, reach out to our very personable C4D content marketing expert Steve Voith.