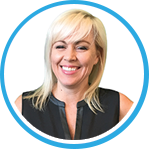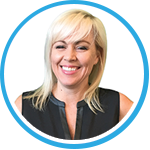 by Holly Celeste Fisk
Content Operations Manager
The Content That Rocks tour bus has pulled into Cleveland, home of the Rock & Roll Hall of Fame, to check out the scene and make our debut appearance at Content Marketing World. We're pumped to be meeting face to face with our fellow B2B marketers, and already have some great conversations under our belts.
If you're here in person, visit us backstage at Booth 718, both to rap about content marketing that rocks and to pick up a scratch-off ticket to win concert swag – we're giving away thousands of dollars in free marketing content, plus bluetooth speakers, shot glasses and Vivid Seats gift cards so you can celebrate your next content win in prime seats at your favorite concert.
But the custom content is the star of the show. You could win a free blog post, checklist, infographic – even a content ideation session to map out your next campaign tour with expert guidance.
We're all fangirling out over Tina Fey as the keynote speaker, so forgive us if our booth is a ghost town at 4 p.m. on Thursday. But make sure to visit us before that for your chance to win, or just to say hello and get an autograph…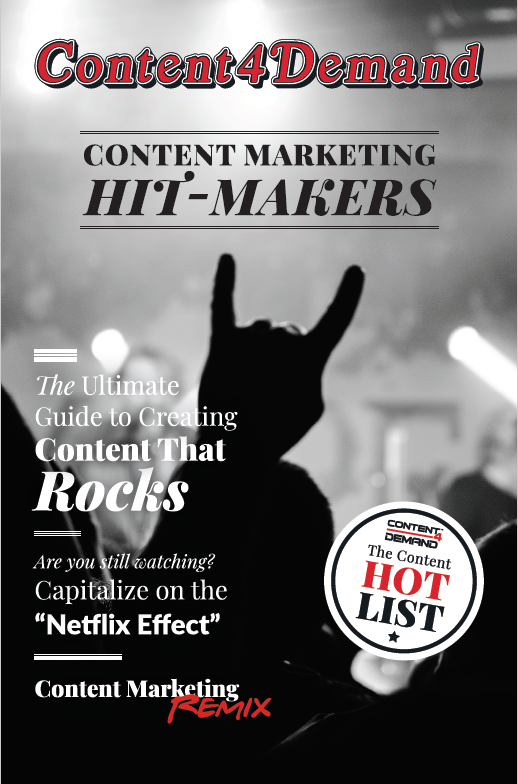 Even if you're not in Cleveland, you're invited to join in the fun with our headliners. Tweet your favorite content marketing song or band name to @Content4Demand with the hashtag #C4DMusicContest for your chance to win Vivid Seats gift card. Can you top The White Paper Stripes? B2Beyoncé? Get on stage and show us what you've got! The contest is playing live on Twitter this week. 
It can be difficult to keep up with continuing audience demand for quality content that rocks, and we love to mentor up-and-coming rockstars to help them fine-tune their campaigns. In fact, you'll want to stay tuned to our blog for an interactive experience we'll launch this month.
Content Marketing Hit-Makers: The Ultimate Guide to Creating Content That Rocks is dropping in a couple of weeks, featuring an all-star lineup of behind-the-scenes tips and techniques that address a full range of marketing's top challenges, as well as all-access passes to some inspiring content samples to get your creative juices flowing. Everyone needs a great muse!
Be sure to visit the C4D band here at #CMWorld18 if you can, or contact us for a jam session over the phone to discuss your next steps to content that rocks.