Industry events are prime watering holes for B2B marketers to learn new things and even schmooze over some cocktails and hors d'oeuvres. Over the years, the fun has expanded to digital channels — especially Twitter.
During the 2016 Content2Conversion Conference, nearly 600 attendees took to the twittersphere to share photos, tips and takeaways using the #C2C16 hashtag, which generated more than 5,000 tweets and drove a reach of 6.6 million. Within a week, the hashtag appeared on approximately 25 million Twitter timelines!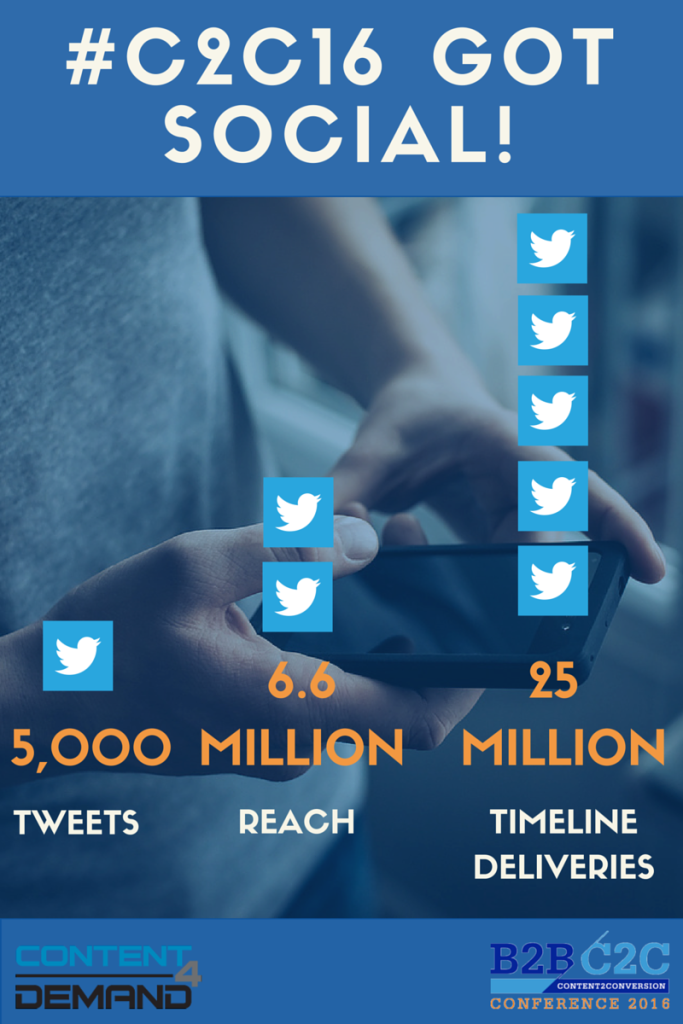 Here are some of the most tantalizing tweets from #C2C16: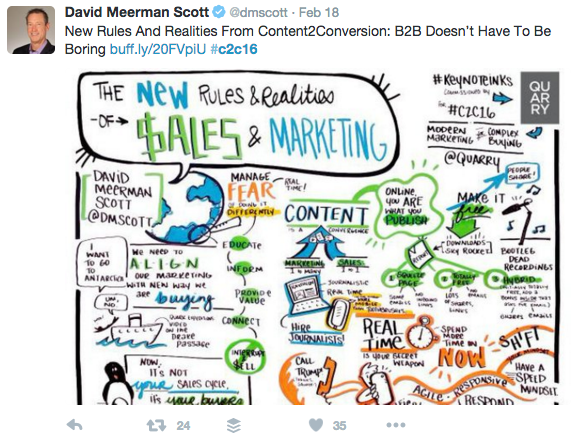 The man, the myth, the legend David Meerman Scott published one of the top tweets of the conference. Demand Gen Report's recap of his keynote hit on all the core points: B2B marketers need to embrace more real-time marketing tactics, need to be relevant in their buyers' eyes and, overall, need to take more chances. As Scott said: B2B doesn't have to mean "be too boring!"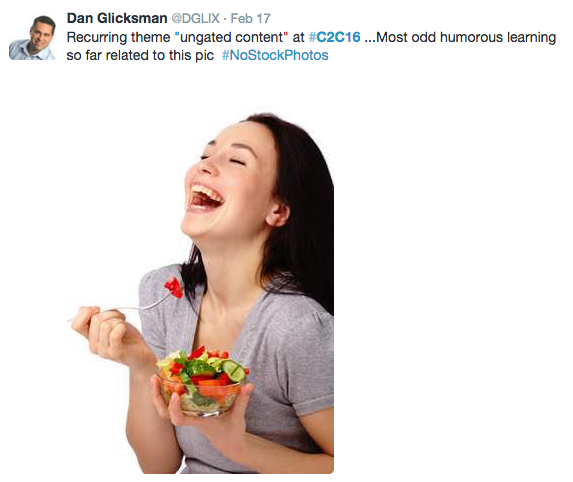 This tweet from Dan Glicksman of Cox Media cracks us up! During Scott's presentation, he said that brands should ensure their content, and its characters, are relevant to target buyers. Get rid of staged stock photos and use real people.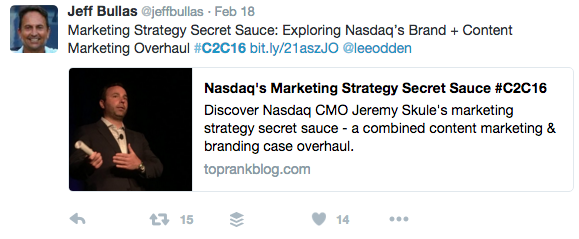 Jeremy Skule, CMO of NASDAQ, told some hard truths during his keynote at #C2C16, and this tweet featuring a recap of the session got a lot of social love. During his presentation, Skule talked about how his team marketed marketing and helped other NASDAQ teams understand the role and impact of content. He also walked through how the highly recognized brand has managed to innovate despite its extensive history.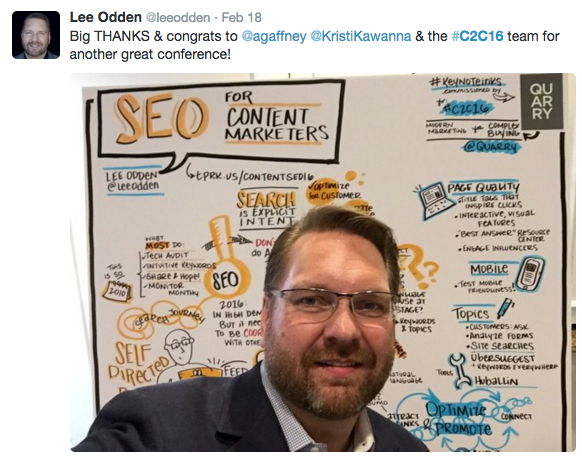 Who doesn't love a selfie, and who doesn't love Lee Odden? This tweet gives us the best of both worlds! After his session focused on SEO, Odden snapped a pic with the artistic overview of his presentation, developed by the folks at Quarry.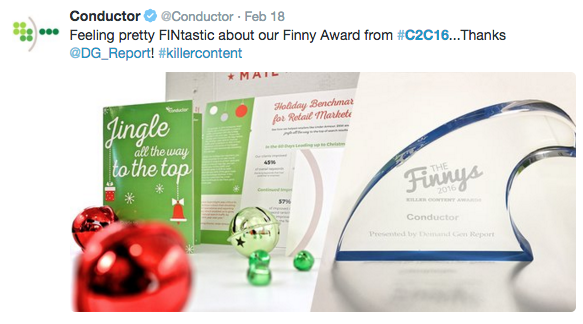 Conductor is just one of the many Killer Content Award winners that showed off their Finnys using the event hashtag. The 2016 winners had a blast enjoying a private lunch, networking with their peers and learning about the other killer content campaigns and initiatives that drove big results over the past year.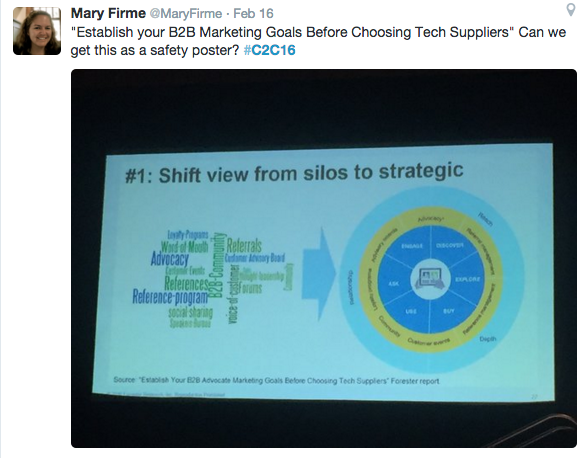 There was a lot of buzz about innovative platforms and cool technologies that can enrich the content experience. But this tweet, courtesy of Mary Firme, says it all: You can't implement and stitch together the right technologies until you have a deep understanding of your goals and, of course, your target audience. When you're strategic about your technology investments, you can ensure that they will help you meet your content objectives and integrate with your existing (or future) technology stack.

Did you see any other standout tweets from #C2C16? Did you have any memorable moments? Share your thoughts in the comments section below! And if you didn't get to join us in Scottsdale, AZ, for the conference, be sure to add it to your must-attend event list for 2017!