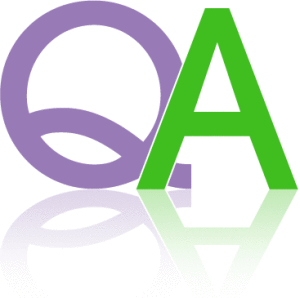 by Dana Harder, VP of Client Strategy
Last week, Content4Demand sponsored a webinar with our colleagues at Demand Gen Report entitled "Connecting Buyer Personas To Content That Connects." Not only did I have the privilege of moderating, I'm happy to report that it was a highly successful presentation that yielded a huge turnout of 500 registrants!
Sure, this is great news for us as providers of B2B marketing content, but more importantly, it's another example of just how important it is for today's content marketer to get their messaging spot-on and to the right buyers.
Since we also fielded an unprecedented number of questions during the Q&A session, I thought it might be helpful to our readers if I shared below four common concerns that emerged from our discussion.
As a reminder, the webinar is now available on-demand, so be sure to check it out if you're interested in gaining more insight!
Q: Is it OK to include psychographics in persona development?
C4D: If it's going to help you understand your buyer better and help you develop the right messaging, then absolutely. You really want to ask yourself first, though, if it's information that you really need to know in order to create the most effective content. If the answer is yes, then I say go for it!
Q: What are some of the testing techniques you recommend for measuring impact of personas?
C4D: The majority of C4D clients are testing the messaging at the nurture level via subject lines and email content, as well as with the type of content they're delivering. This helps marketers uncover where the holes are in order to determine what content still needs to be created.
Q: How are you measuring content engagement by persona?
C4D: If you've done the content audit and gap analysis, you should be able to measure by content. Your content messaging should be really specific to your personas. Because of this, you'll be able to easily see which messages are resonating with which persona by downloads.
Q: According to a recent survey conducted by ITSMA, more than 40% of B2B marketers are now using buyer personas as part of their strategy, but only 15% considered their persona marketers very effective. Why do you think the percentage of marketers with well-aligned personas is so low? Does this surprise you?
C4D: Not really. I think content marketing is very similar to the old days in publishing where buying a ton of ads was viewed as a good use of budget. When content marketing really got going, everyone equated success with the amount of content amassed. I think now many B2B marketers are taking a step back and realizing how important it is to not only create content, but to measure how it's resonating with buyers. If they want to be seen and heard, they must not only know their buyers, but create the right content that speaks to their pain points.