Here is our countdown of the top-trending pieces and posts generating buzz and airplay in content marketing. These intriguing conversations and case studies not only drove eyeballs and downloads but stirred some interesting comments and dialogue along the way.
1. An Artificial Future
Five AI Solutions Transforming B2B Marketing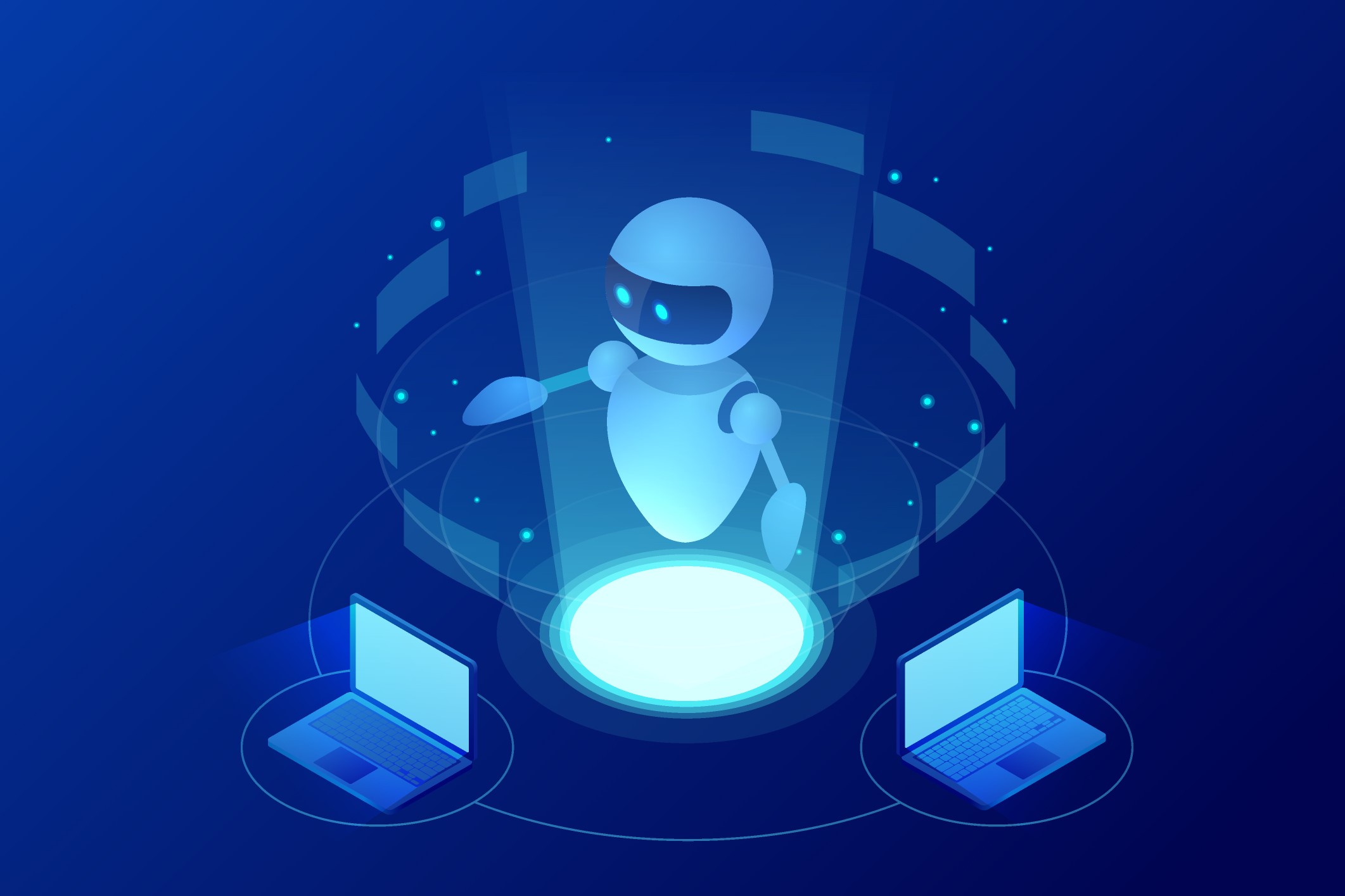 Only 13% of marketers in 2018 said they felt very confident in their knowledge of artificial intelligence (AI), according to an EverString study — even though 80% of marketing execs think it will revolutionize the field in the next five years. So if you're hesitant about all the hype, you're not alone…  yet. But a recent report from Salesforce indicates that top-performing companies are more than twice as likely to use AI as underperforming companies. Integrating AI will become a requirement soon to run marketing operations. Ready or not, there are five areas where you can start adopting the technology now to improve business outcomes: lead scoring, predictive analytics, customer insights, personalization and content creation.
2. Close Up and Personalized

The B2B Buyer Journey Is Unique for Everyone, So You Need to Personalize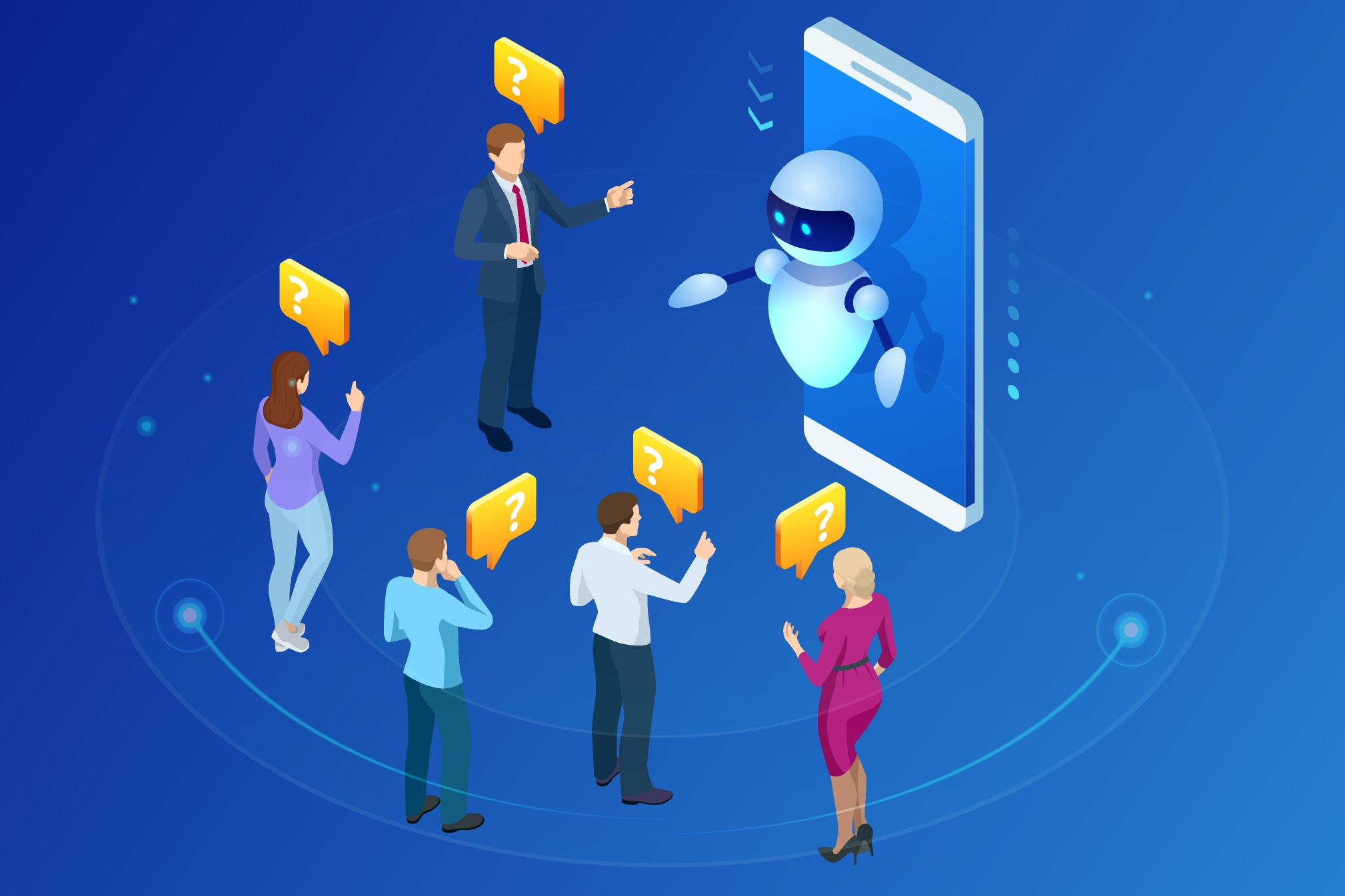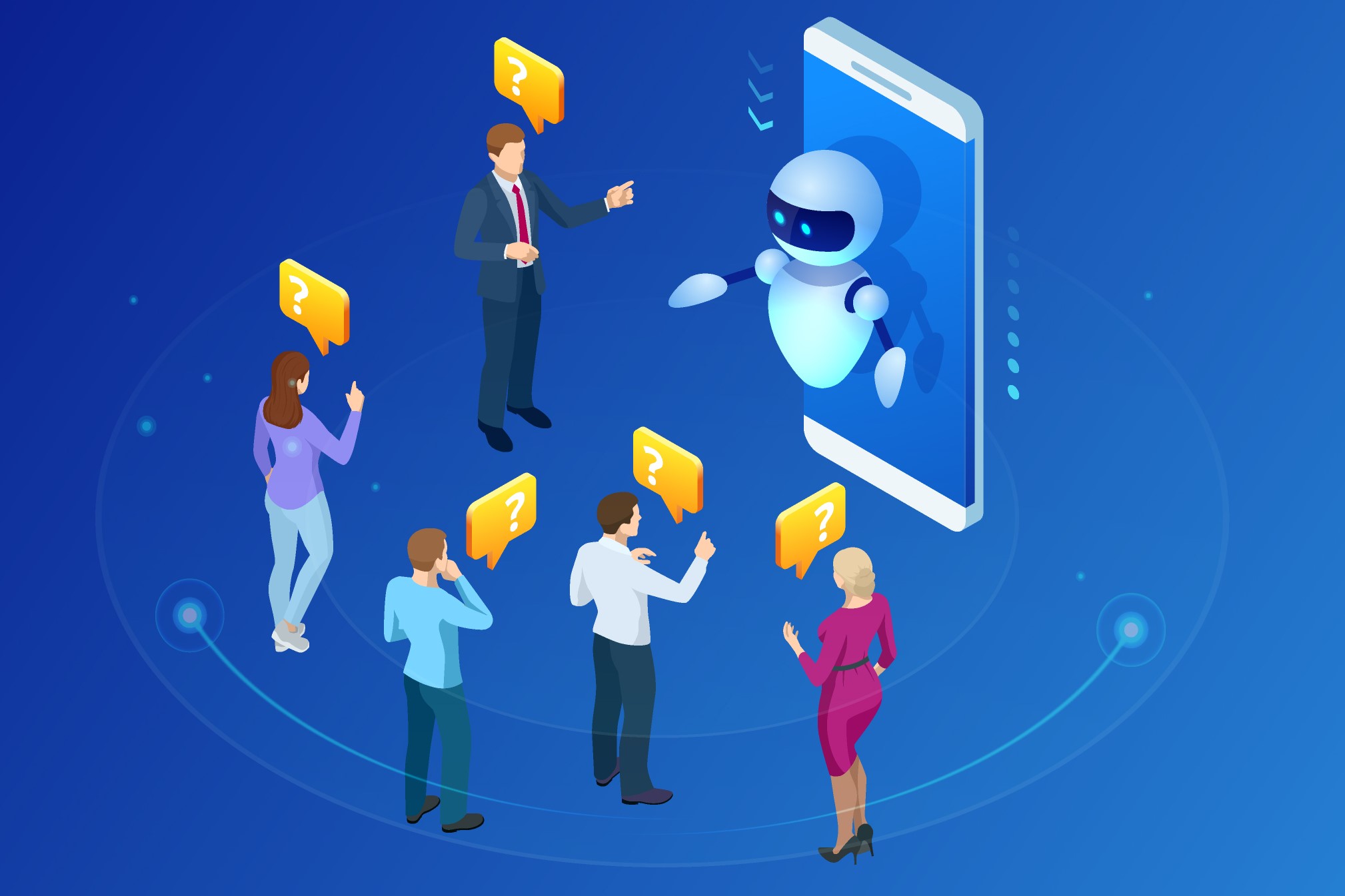 As all the journeys we love to discuss have given way to self-guided buyer paths, personalization becomes increasingly critical for B2B marketers. Personalization lets you continue to deliver a relevant experience for every prospect, regardless of where they are on their path. When it comes to an initial engagement, look no further than your home page. A static, generic page is the wrong answer. Personalization means that healthcare prospects should see a home page with copy and imagery tailored to healthcare while visitors in manufacturing see manufacturing, and so on.
Set up email triggers so that account reps when anyone reads case studies or watches product videos. Make sure existing customers get real-time suggestions and time-saving tips that correspond with the user's goals or usage patterns. These are just a few of the important ways that personalization can help you reframe the way you envision today's buyer's journey, however many detours it takes.
3. Get Busy

8 Tips (and a Few Tools) for Getting S**T Done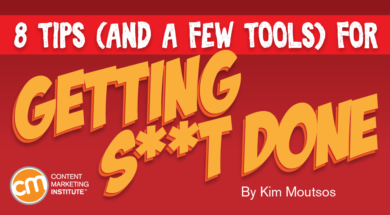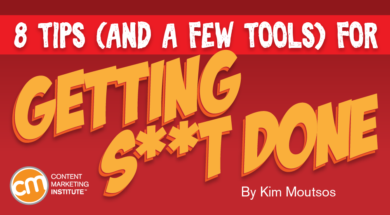 Are you the office dynamo, or do you watch those workhorses from the sidelines with awe? Content Marketing Institute asked some of those productive superheroes what their secrets are, and they took some time out from speaking at conferences; writing articles, books and newsletters; and appearing on podcasts to share their tips for finding time to run circles around the rest of us. Their advice includes:
1. Embrace digital tools for efficient collaboration and personal accountability…
2. …without turning your nose up at good, old-fashioned pen and paper when that's easiest.
3. Set priorities and stick to them.
4. Don't complicate simple things. (Repurposing content is a great example.)
5. Include every task on your calendar so you can be realistic about your time.
6. Let automation do your grunt work.
7. Jump off the social media treadmill (and other time-wasting distractions).
8. Trust Google. Its autofill feature can answer a surprising number of questions much faster than you can.
4. ABM Growth

Study: 80% of Marketers Say ABM Improves Customer Lifetime Value

New research from TOPO published by ABM in Action highlights the many upsides of account-based marketing (ABM). TOPO surveyed more than 150 industry practitioners, who reported expanded budgets and plans for even bigger increases as the year unfolds. The early adopters of ABM are reaping big benefits in exchange for those budgets, including 68% who report higher account win rates, 90% of marketers who claim that ABM improves sales/marketing alignment and a vast majority of respondents (80%) who say it enhances customer lifetime value.
5. Content Marketing Remix

Complex Stories Simplified: How SOC Telemed Uses a Marketing Remix to Build Its Fan Base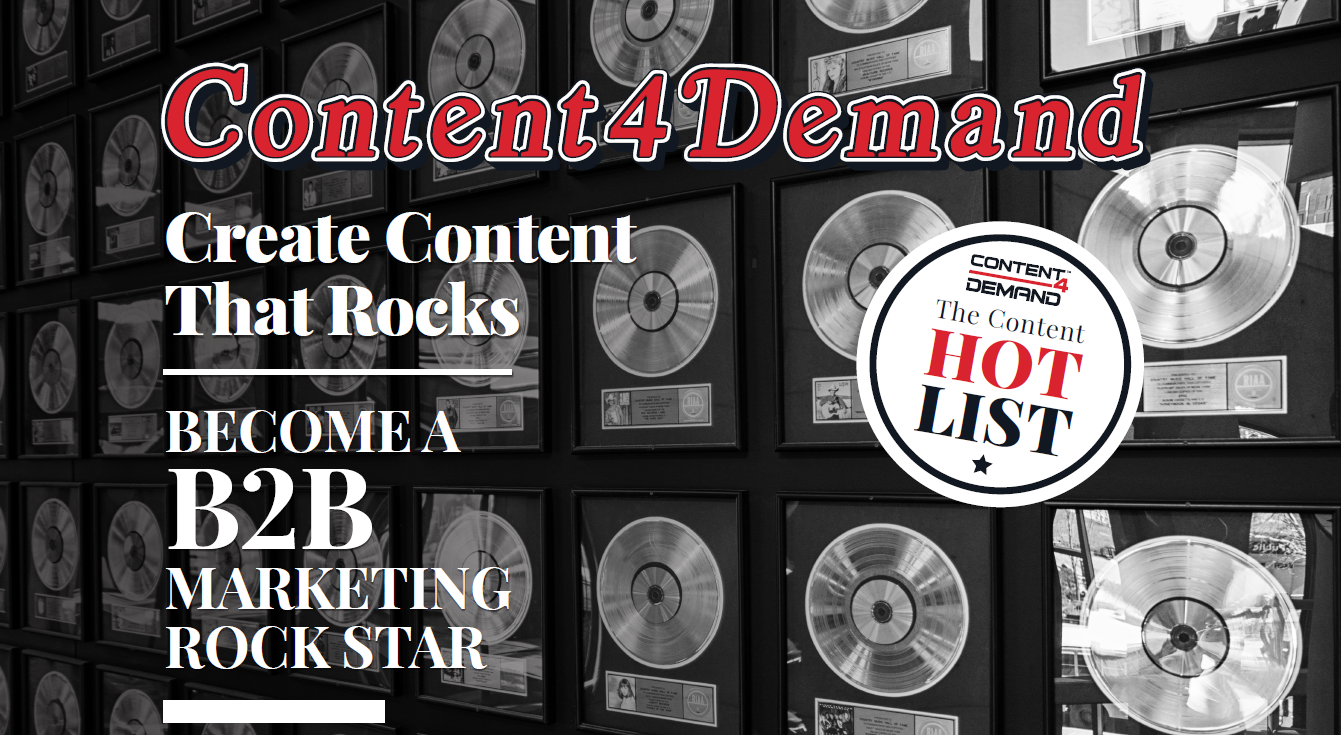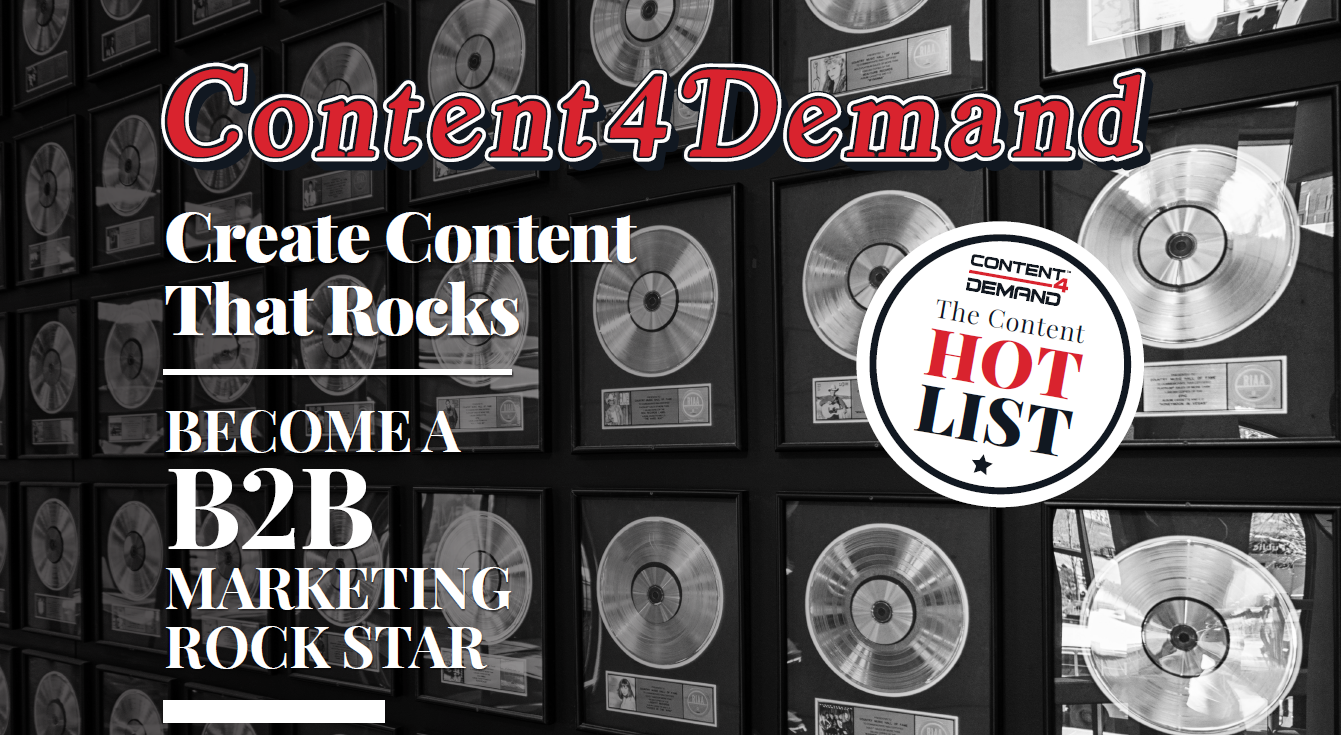 If you're headed to B2B Marketing Exchange in Scottsdale next week, mark this Content4Demand case study on your calendar for Monday at 3:10 p.m. — and arrive early, because it's first come, first seated. You'll hear from SOC Telemed's Meg Hoyecki and our own Dana Harder about how C4D helped the company orchestrate a marketing remix last year to build its fan base for a brand-new audience. Learn how:
A change in company direction drove a remix of new messaging and audience targets
SOC Telemed put existing band members in the lead and added rising stars to the line-up
Sharing sheet music internally got sales and marketing playing the same tunes
Much more, including some great content samples!
And be sure to visit Content4Demand at Booth 302 to take a Rockstar Selfie and rap with us about content marketing.
We hope we've helped inspire you on your path to improving B2B marketing content. If you're eager to read more, check out our Resources Page.