Here is our countdown of the top-trending pieces and posts generating buzz and airplay in content marketing. These intriguing conversations and case studies not only drove eyeballs and downloads but stirred some interesting comments and dialogue along the way.
Killer Content
2020 Killer Content Awards – Submit a Nomination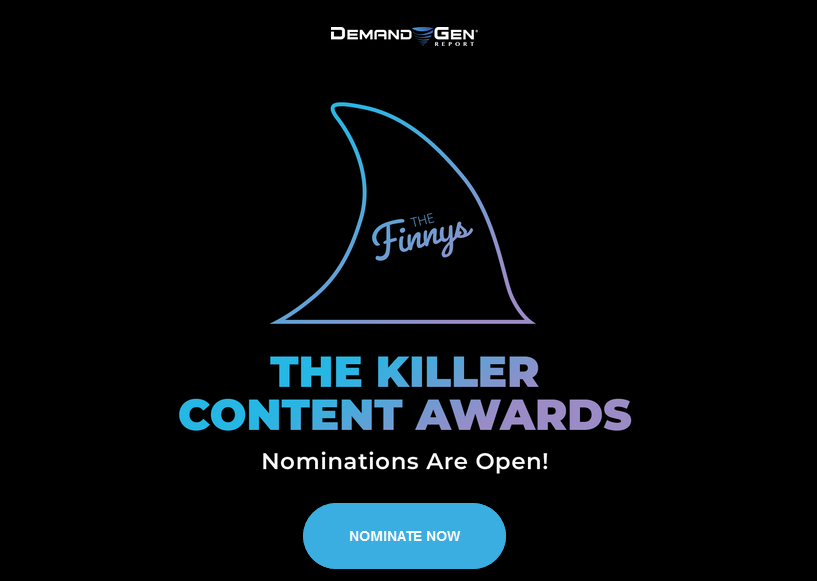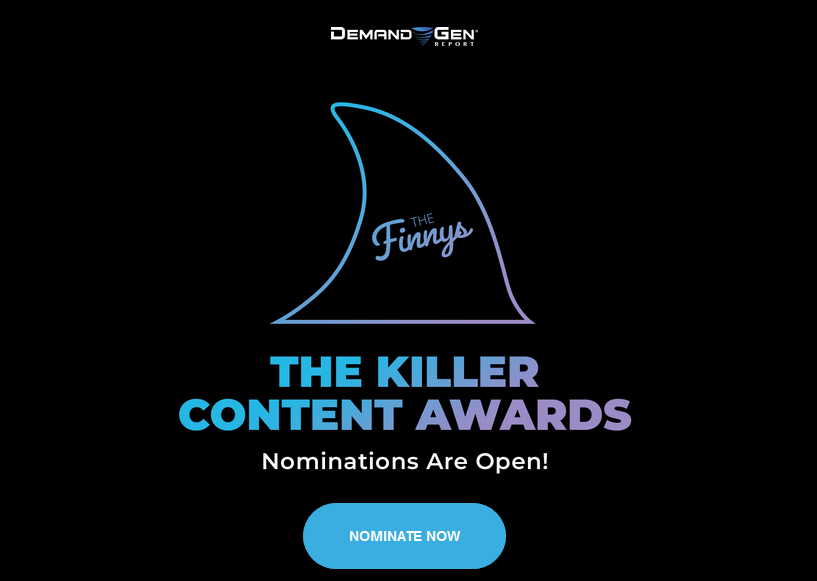 Are you eager to experiment with your content? Do you push your team to test new storytelling methods, formats and design practices to make your campaigns stand out? Are "try anything" and "fail fast" frequently heard mantras within your team?
Then your brand may be Demand Gen Report's next Killer Content Award winner. The nomination period for the 2020 awards is officially open. They'll be crowning winners for their efforts in familiar categories like Interactive Content, Influencer Campaign and Nurture Amplification. Join the ranks of past winners like Sigstr, Aptos, Adobe Creative Cloud (and yes, Content4Demand!), and show the B2B community why your content raises the bar. Nominations are open until November 15, 2019.
Conversation Changers
Instant Registration: Webinar – 4 Brands Driving Real ABM Results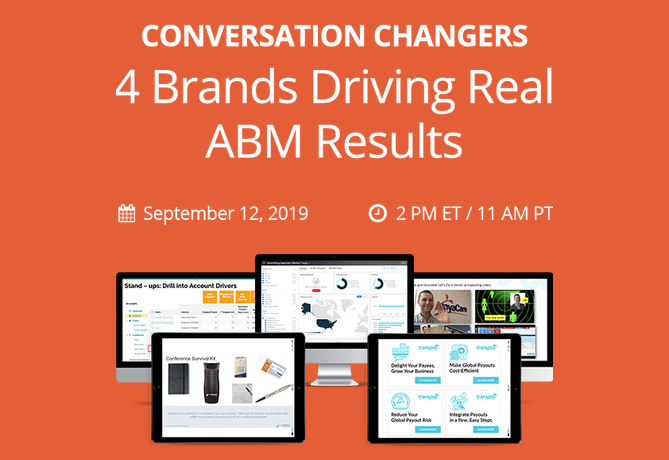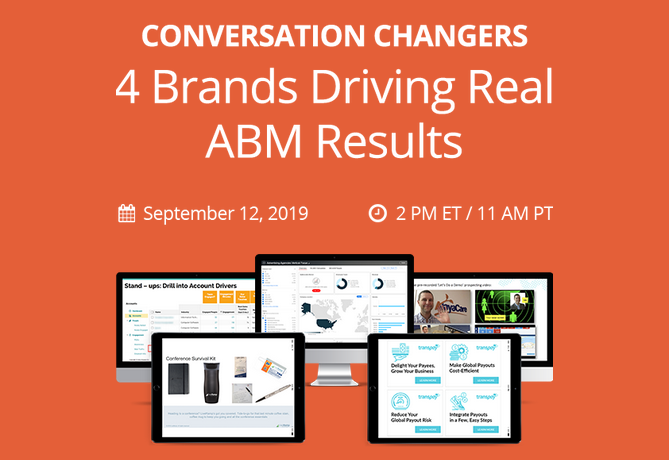 There are tons of e-books and blog posts highlighting what we already know: ABM works. But what marketers really need is actionable advice on how to drive real results with their programs. ABM In Action will host a webcast on September 12 to share in-depth stories about how ABM pros from ServiceMax, AlayaCare, CallRail and TransPay are changing the game when it comes to formulating, executing and measuring account-based programs. A panel of ABM aficionados will lead the conversation: David Schroeder (CallRail), Calvina Cheng (InsideView), Jesse Miller (RollWorks), Jesse Aross (Vidyard), Sandra Freeman (Engagio) and Andrew Gaffney (Demand Gen Report).
Marketing Mandates
Joe Pulizzi Shares His 7 Laws of Content Marketing at CMWorld 2019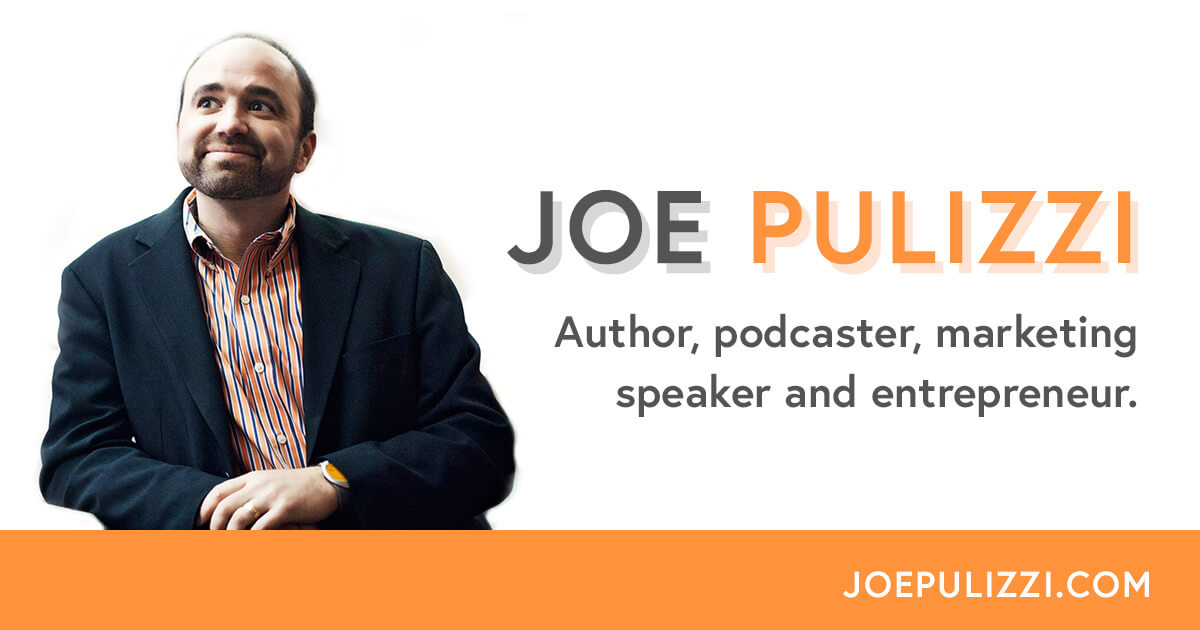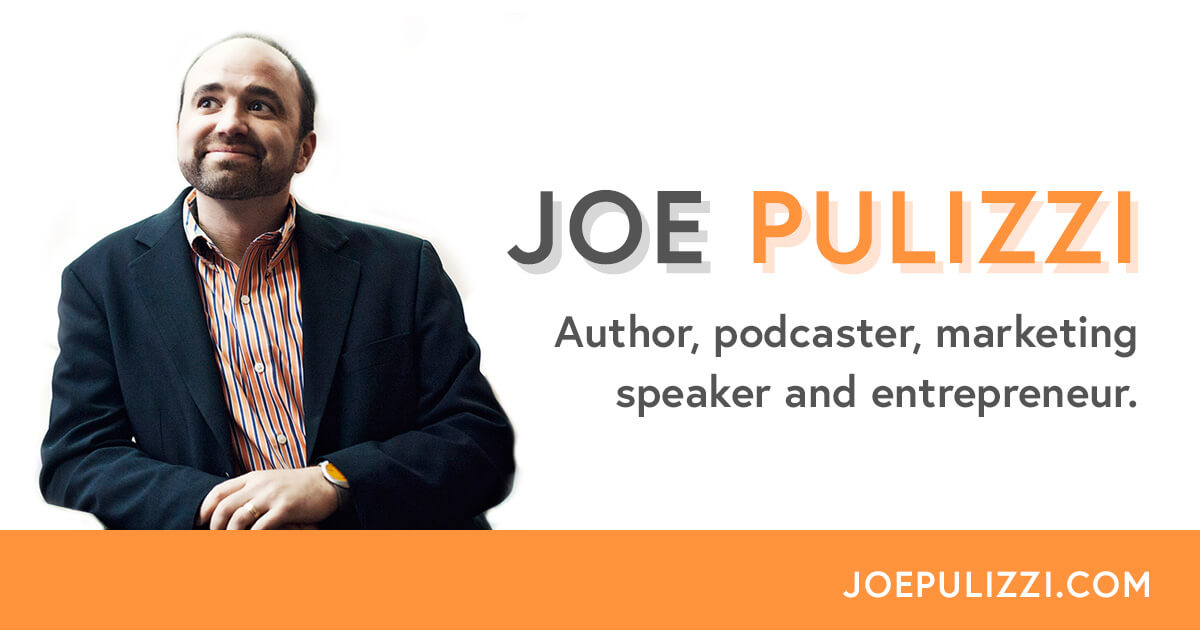 What better place than Cleveland, Ohio, home of the Rock & Roll Hall of Fame, for content rockstar Joe Pulizzi to lay down the marketing law? If you missed his "MKTG 2030" presentation at Content Marketing World, CMSWire's recap covers the basics. "The Law of They Have No Clue What You're Doing" compels marketers to market themselves to the C-suite and make sure they understand the value of what you do. "The Law of Ryan Seacrest" reminds us to do one thing really well. Before you try to "be everywhere," focus on the things you're doing well and kill off the things you aren't. "The Law of the One-Night Stand" suggests that we stop doing the walk of shame away from a closed sale and on to the next one. Marry your customers. Stick with them, and they'll be more likely to stick with you. Check out the post for more.
Golden Gating
How to Increase Conversions on Gated Content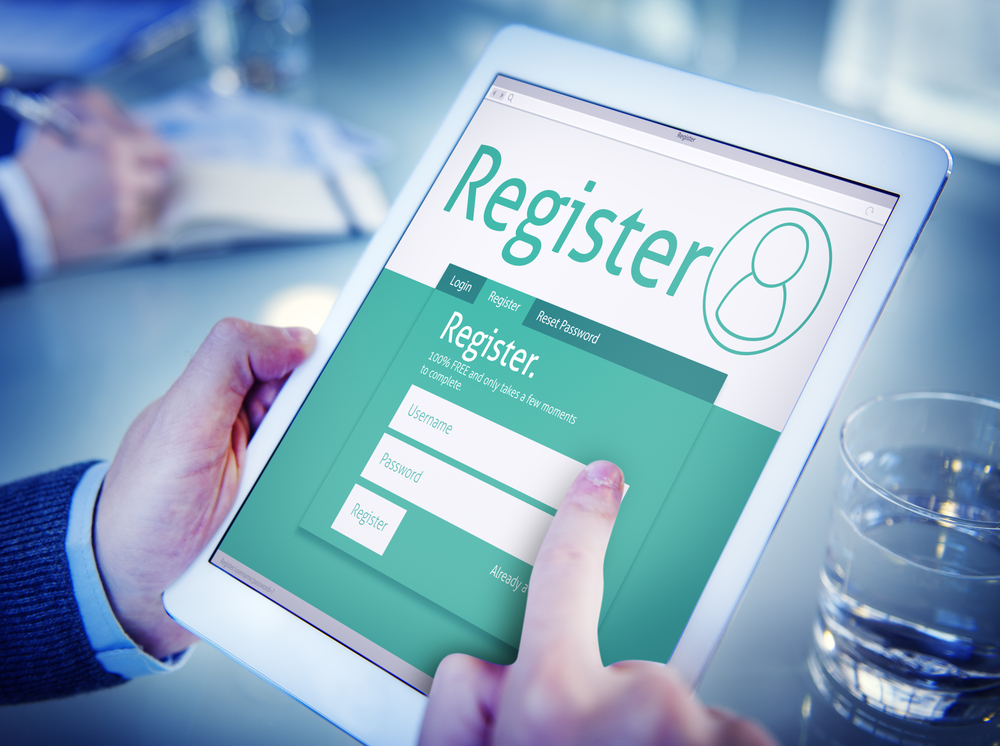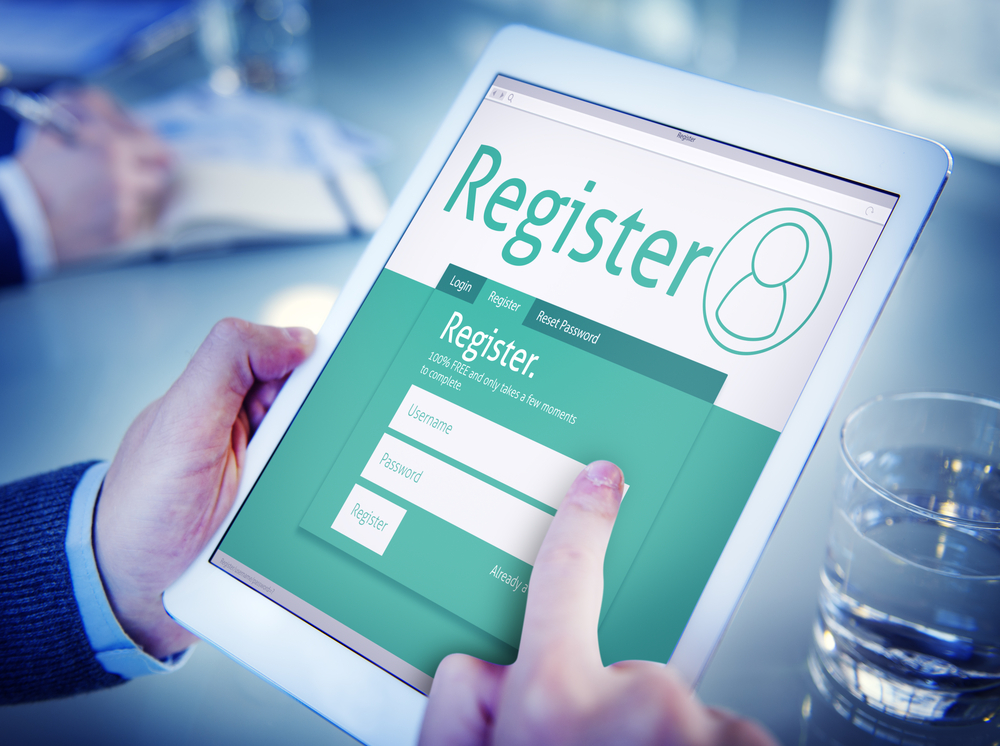 Gated content can be a valuable tool when you want to identify those who are most interested in what you offer. As marketers, we're always working to strike a balance between getting that valuable information and getting our content into more hands. Gated content is virtually the same thing as a paywall; users are paying you with their information, and audiences for both are expecting a premium experience. This article offers a variety of suggestions for improving conversion rates for your gated assets from the basics like making the sign-up process smooth and simple with pre-launch testing and luring readers with some initial free content to promoting assets in a variety of platforms.
INBOUND 2019
Experience Disruption Key to Streamlining B2B Go-To-Market Strategies,  Boosting Customer Satisfaction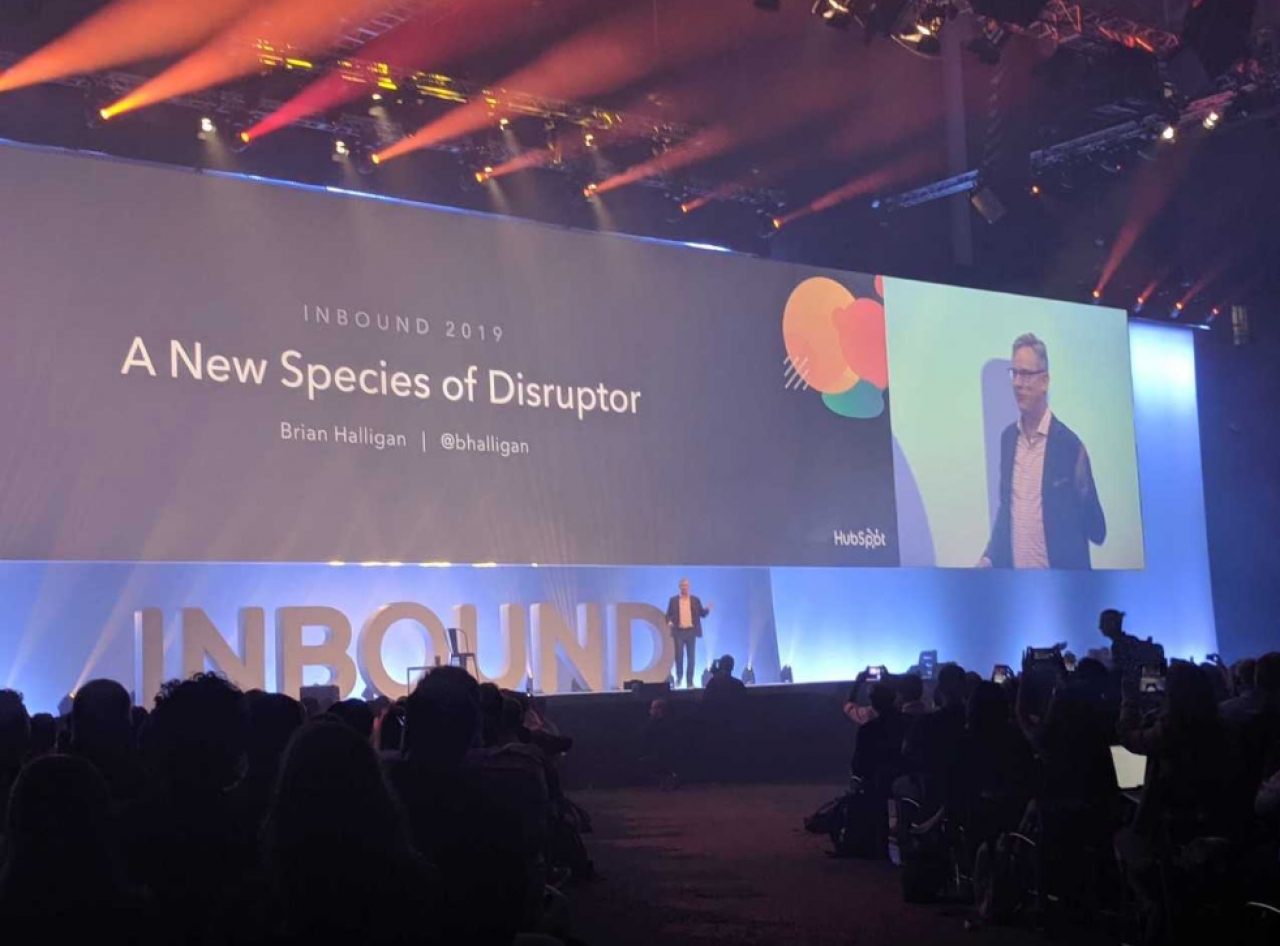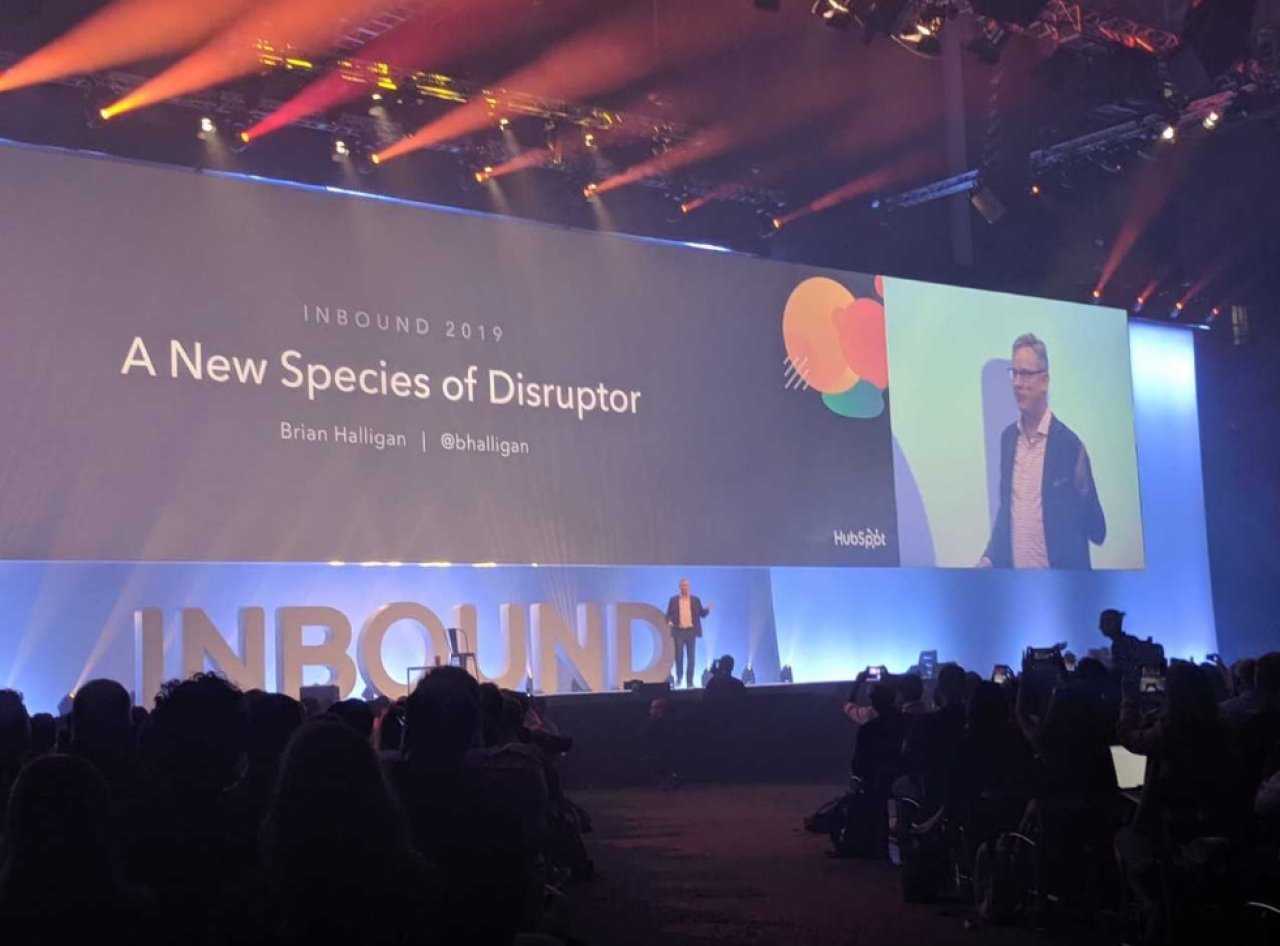 Disrupting the customer experience to put buyers in the driver's seat during the decision-making process has proved valuable for progressive companies. It was a common theme at Hubspot's recent INBOUND 2019 event in Boston. Demand Gen Report's Brian Anderson identified the valuable lessons from the event for those of us who weren't able to attend. First, he covers the five key ways businesses can disrupt experiences to improve customer relationships that Hubspot Co-Founder and CEO Brian Halligan detailed in his keynote presentation. Next he shares what Intuit Executive Chairman and former CEO Brad Smith shared about fostering leadership to help employees innovate. And finally, he goes into six steps to scale growth and optimize for customer self-service that he learned in a session with Atlassian President Jay Simons.
We hope we've helped inspire you on your path to improving B2B marketing content. If you're eager to read more, check out our Resources Page