Here's our countdown of the top-trending pieces and posts generating buzz and airplay in content marketing. These intriguing conversations and case studies not only drove eyeballs and downloads but stirred some interesting comments and dialogue along the way.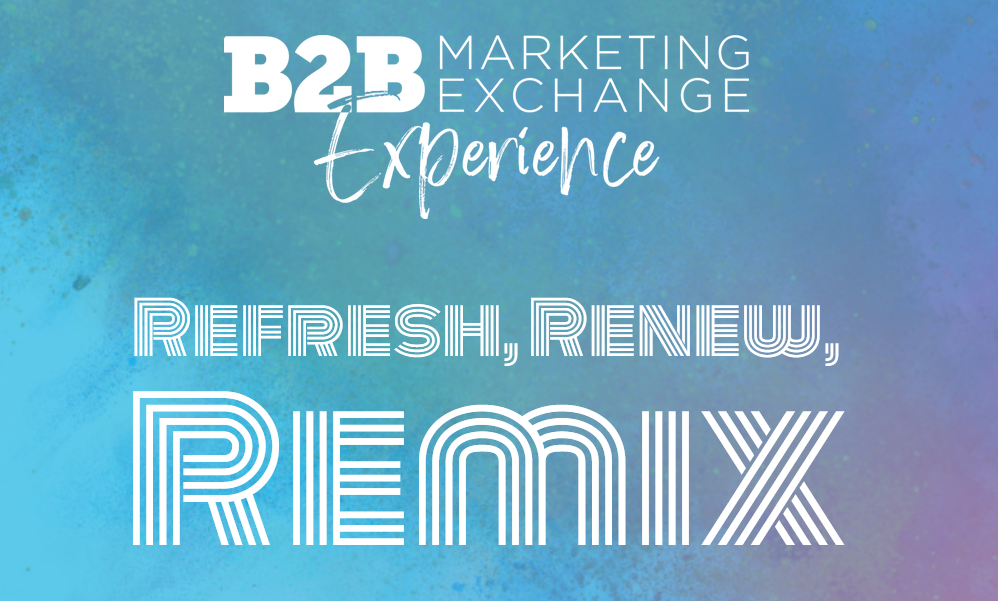 Join more than 2,000 of your B2B marketing peers at our favorite event of the year, the B2B Marketing Exchange. This year, they've gone digital with six tracks and more than 50 sessions, plus peer-to-peer roundtables and B2B mentorship sessions.  Every member of your team will find an action-packed track focused on just what they want to learn about: Content2Conversion, Demand Gen Summit, ABM in Action, Sales Impact Summit, Channel Marketing and Marketing Strategy. Get ready to refresh, renew and remix with leading B2B experts and your fellow marketing professionals.
Ramp Up ROI With Interactivity
Join Stephen Watts, Director of Web Marketing at BMC Software, and our own Lisa Wallace, Director of Sales/Account Strategy, to learn how BMC created their first Ceros-based assets to extend a top-ranking blog post's SEO dominance and delight prospects with an eye-catching and impactful case study portfolio. Register for How BMC Proved the Value of Interactive Content & Ramped Up ROI, included with your B2B Marketing Exchange pass. The session starts at 2:15 p.m. ET on Monday, February 22.
Choose the Right Content Formats
Our workshop session is filling up fast. This interactive workshop, Matching Campaign Goals with Content Formats, will walk you through the secrets to finding a rapt audience for your campaigns with the right formats at the right time. We'll showcase storytelling frameworks, discuss buyer-focused strategy and reveal the best ways to select ideal content formats. Register for B2BMX to join Lisa Wallace, Director of Sales/Account Strategy; Kelly Zahoudanis, Account Manager; and Tonya Vinas, VP of Content Strategy & Services at Content4Demand by registering for Content4Demand's workshop at 11 a.m. ET on Monday, February 22, part of your B2B Marketing Exchange registration.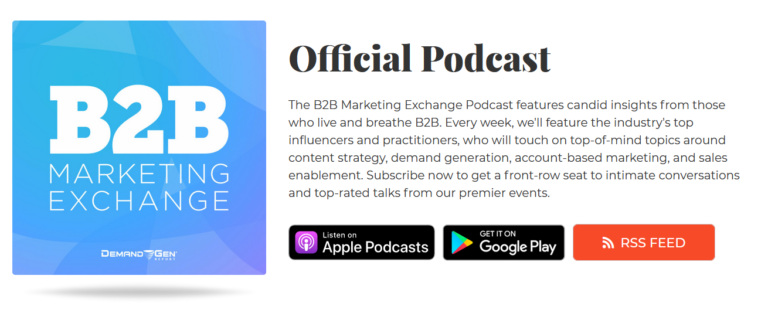 The B2B Marketing Exchange Podcast features candid insights from those who live and breathe B2B. Every week, it features the industry's top influencers and practitioners, who will touch on top-of-mind topics around content strategy, demand generation, account-based marketing, and sales enablement. Recent episodes include Michael Ruby at Retina Communications on digital-first CX and Ardath Albee of Marketing Interactions on creating emotive content experiences. Subscribe now to get a front-row seat to intimate conversations and top-rated talks from Demand Gen Report's premier events and keep the excitement of B2BMX going all year long.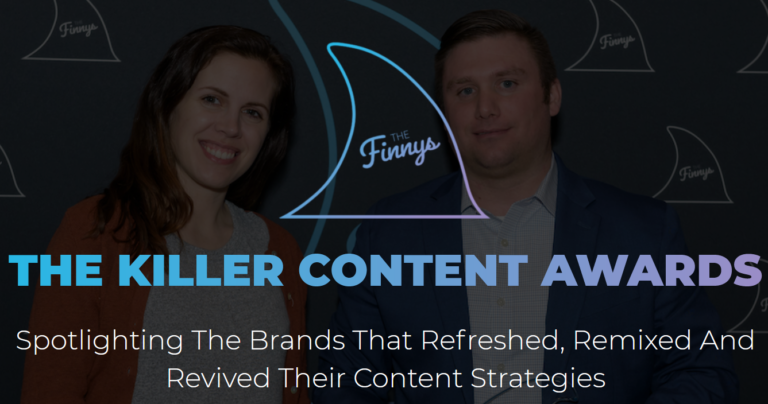 The 2021 Killer Content Awards will celebrate the brands that rose to the occasion over the past year, creating compelling and innovative campaigns amid all the chaos. Every year, the B2B Marketing Exchange garners hundreds of nominations from companies of all sizes and marketing approaches, across industry verticals. Nominations will open soon, and then their editorial team will narrow down the pool to a select list of finalists to select the winners. Get your nominations ready!
Not registered yet for the event? We have a couple VIP passes left to share, so drop us a note if you'd like to attend.