As marketers, many of us struggle to walk buyers through their journey in a way that educates and empowers them to make the right decisions for their goals and business needs. Consider this: Only 49% of B2B brands align their content to the research, consideration and decision-making phases of the buyer's journey.
We're finding that many brands are focusing their time, energy and content marketing budgets on top-of-the-funnel (ToFu) and bottom-of-the-funnel (BoFu) content. It's not ideal, but it makes sense. ToFu content revolves around piquing interest and generating buzz, so brands get to experiment with infographics, quizzes and other cool formats. Meanwhile, BoFu content is the last phase before sales takes over, so marketers get to focus on creating case studies, ROI calculators, product configurators and other resources that really drive home the value of their products, solutions and services.
Where does that leave middle-of-the-funnel content? In the dust and unappreciated. Just like someone we know…

MoFu content is often associated with really dense white papers and E-books, which take a lot of time, research and internal manpower to create. But it's time to rethink the standard MoFu content formula. After all, it's an extremely important phase of the buyer's journey, because it's when your prospects are exploring possible solutions, starting to weigh their options and asking complex questions about their goals, job roles and requirements.
To truly accelerate the buyer's journey and guide your leads towards the sales finish line, your MoFu content needs to be educational, engaging, detailed, comprehensive and, of course, reaffirm your brand's thought leadership and unique positioning.

This may seem like a pretty tall order, but all it takes is establishing your foundation, developing stellar messaging and putting a new spin on your content ideas and approaches. Here are a few best practices we called out during our recent Lead Lifecycle Series webinar:
Get In Your Buyer's Mindset 


Jan Brady conjured up an imaginary boyfriend to make it seem like she was more desirable than she really was. Don't pull the same stunt with your buyers. Your buyers are real people and they have their own wants, needs and pain points. If you have personas or a plan to develop them, great! If not, that's totally fine, too. You just need a general understanding of the executive roles, titles and industries you're targeting for a particular campaign or content initiative.
Then, you need to uncover their intent. What are they asking at the middle of their journey? Here are some common questions that come to mind:
Why should I change?
How can I change?
Who can help me?
What solutions are available?
What should I look for in a solution?
Find Your Demand Type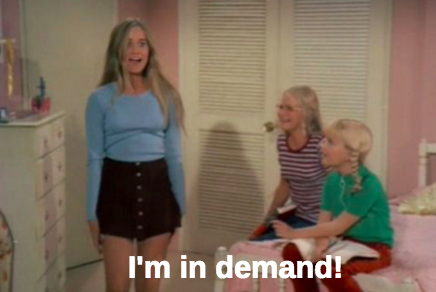 We know that Marcia Brady had no problem getting noticed thanks to her good looks. Get your MoFu content noticed by creating messaging that truly resonates. To start, you need to find your demand type. SiriusDecisions' Demand Type helps us break down the different market conditions and how solutions can be positioned. This helps you create more relevant, impactful content ideas and select the best formats. Now, there are instances where your company can identify with two different demand types. For example, you may sell point-of-sale solutions, which is an Established Market demand type. However, for an upcoming campaign, you're unveiling a new mobile POS solution that brings something completely new and different to the industry. That's a great example of a New Paradigm demand type. (If you want to learn more about demand types, you can check out our blog on the topic.)
Build Your Messaging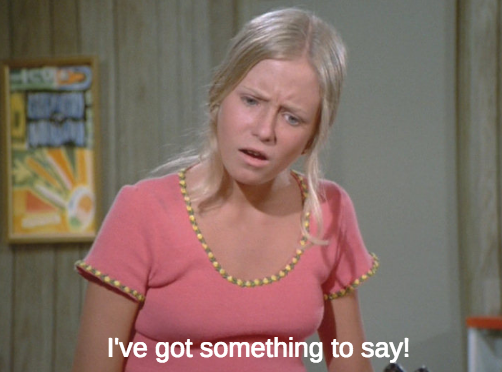 Once you identify your audience and find your demand type, you're ready to build your messaging. This is what truly makes your content stand out. We follow a three-step process, which includes identifying audience/buyer insights, looking for patterns and building a first-person storyline based on your buyer's perspectives and your campaign goals. For the middle of the funnel, we're looking to present practical options for solving business problems. Most of all, we're trying to empower buyers with information and resources they need to make an informed decision. So from your business' perspective, you're looking to differentiate your brand and spotlight the benefits of your solutions.
Ideate, Ideate, Ideate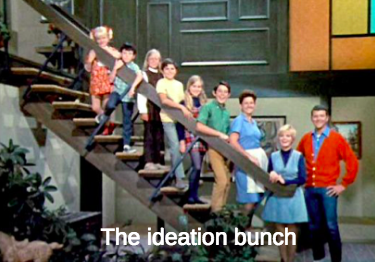 When it comes to ideation, you can begin by working independently to assemble your messaging, audience insights and demand type into a list of storytelling possibilities. But don't stop there. Bring your bunch (i.e., your colleagues) together. Solicit ideas from sales, product marketing — even field marketing, and get their reactions to your ideas. Their feedback is likely to give you a greater understanding of what will resonate with your audience.
Select Your Formats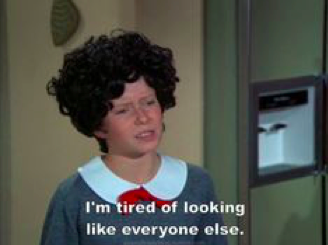 Cheesy stock images, busy layouts and pages crammed with words…YUCK. Don't let your buyers get turned off by your content. Rethink the MoFu content formula by testing different formats such as surveys, quizzes, case study portfolios, tutorials and playbooks and infographics. They deliver on your MoFu messaging needs but are also fun and compelling. Before you start cranking out content, always revisit your goals and the metrics you'll be tracking to determine an asset's success and your buyer's interaction and content download behaviors. This is just scratching the surface of all the things you need to consider before you assign a content format to your ideas. Once you narrow down your formats, you're ready to activate!
If you want to see some of the MoFu content examples we shared, you can access the on-demand webinar playback at any time. Has your company pushed the limits with its MoFu content? Share your experiences and what you've learned below!