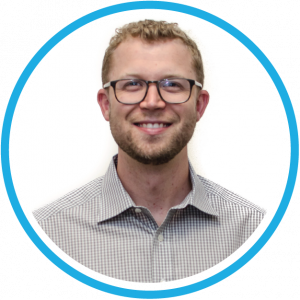 Steve Voith, Director of Marketing & Demand Generation
Here are the top five content marketing stories that grabbed our attention this week. We find the best so you don't have to!
Major CMO Priority Shift for 2017 Is Audience Centricity (Marketing Insider Group)

A breakdown of SiriusDecisions' latest report–the 2017 Global CMO Study. One of the key stats claims customer-centric companies claim 60% more profits than those that aren't. Be sure to check the section on "what more customer-centric" looks like.
How Buyers Want to Talk to Your Business in 2018: The 3 Channels You Need (Hubspot)

How are today's B2B buyers and marketers truly "interacting"? Hubspot conducts a smart analysis of looking at conversion from the buyer's point of view and offers up focus areas for marketers looking to sharpen their approach across TOFU (top of the funnel), MOFU (middle) and BOFU (you guessed it, bottom of the funnel).
When Your B2B Stakeholders Span Three Generations: How to Market to Them Effectively (MarketingProfs)

We know more and more B2B buying decisions are being made by committees, and those committee members care increasingly becoming a neapolitan swirl of generations–Baby Boomers, Gen X and Millennials. For marketers looking to effectively address this cross-generational situation, MarketingProfs offers up two areas of emphasis: ABM approaches and awesome content.
Countdown to Launch: How to Come Up with Great Testing Ideas (Moz Blog)

Introducing: "launch analysis"! Moz's aptly named approach to identifying the most important areas of opportunity on your landing page or website. The launch can typically be siphoned into 6 main focus areas:
Value Proposition
Call to Action
Content
Diversions
Anxiety
Responsiveness
Are You Making These B2B SEO Management Mistakes? (KoMarketing)

Plain and simple. 6 of the most common SEO "fails" to avoid:
Failing to communicate expectations
Failing to have a back up plan
Failing to stand your ground
Failing to think outside the box 
Failing to monitor the competition 
Failing to connect SEO to business performance (READ THIS SECTION!)
Sometimes a list of things NOT to do is easier to manage than a long list of (SEO) to dos. Enjoy!
Have some thoughts? We'd love to hear from you; drop us a line in the comments section below.