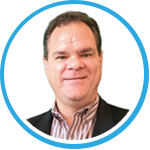 Andrew Gaffney, Content Director
Let's imagine for a minute that instead of a marketing executive or a content strategist, you are an A&R executive in the music industry. Instead of figuring out how to get buyers to engage with your next campaign, you are charged with developing your artists and figuring how to get their songs heard by as many people as possible.
The reality is there are more similarities between the two jobs than you might think. In both cases, you have to figure out how to get your message out in the formats and packages that are resonating with constantly changing audience tastes and preferences.
Just as listeners have shifted from vinyl to CDs to MP3s and then back vinyl, buyer preferences for different content formats are constantly changing.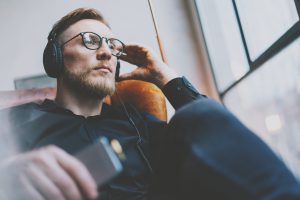 This parallel between music formats and content formats was explored in a recent webinar presented by several members of the Content4Demand team (Alicia Esposito, Dana Harder and Steve Voith). The session broke down some of the top new content formats and also presented real-world examples of how they have been utilized by brands ranging from Oracle to Nasdaq.
Of course, we'd recommend you go back and replay the session "Content Marketing Hit-Makers: Audience-Centric Formats You Need to Add to Your Catalog," for yourself, but here is a sample of the formats that were covered:
iPapers: We shared an example from Oracle of this modernized version of the white paper, highlighting its ability to dynamically render on all screens, include animations and the ability to have collapsible and expandable sections for buyers who want to self-navigate through an experience.
Listicles: Another interactive format getting lots of airtime, this short-form content, combines the promise of quick review on a topic, with interesting visuals and links out to related info. The example C4D shared was from Micron, which has been a great engagement vehicle for the leader in storage.
Interactive Infographics: Taking data visualization to the next level, the example from Broadridge in the financial sector, was a great model for how data can be used for digital storytelling and branching to related assets.
Case Study Portfolios: Instead of expecting buyers to comb your site to find customer examples, the example we shared highlighted how packaging together complementary use cases can be more powerful and compelling.
The session charts a bunch of other formats and case study examples, so I'd strongly recommend you adding it to your playlist. However, if you don't want to take my word for it, of course we could go the reviews (which were stellar by the way):
"…really liked seeing examples of the various content types along with the discussion of best practices and things to avoid…"

"looking forward to reviewing the examples later…also would love to learn more about the tools speakers are using to create the content, that would be great."

"Info on content preferences is great…you guys really get it!"
We hope you agree and enjoy the session. We'd love any feedback or questions on this topic as well. Our Director of Marketing, Steve Voith, is ready for your thoughts.