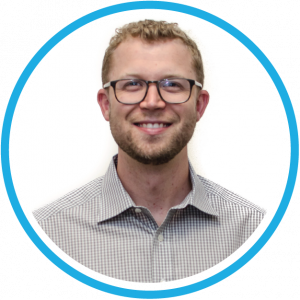 Steve Voith, Director of Marketing & Demand Generation
Here are the top five content marketing stories that grabbed our attention this week. We find the best so you don't have to!
3 Unusual Content Marketing Approaches That Actually Work (TopRank Marketing)

Not all–and maybe not any–of these "unusual" content marketing tactics will work for your brand, but they are at least worth a read. Even more encouraging…they aren't that difficult to implement!
7 Questions to Ask Before Working With a Micro-Influencer (HubSpot)

If you are about to dismiss this as a B2C-focused article on how to identify the next up-and-coming "celebrity influencer" to endorse your brand, think again. B2B brands can learn a lot from the success of B2C influencer marketing strategies. More specifically, this article breaks down the things to look for in identifying influencers and the tools to help you find them.
3 Mad-Scientist Marketing Methods to Ignite Business Growth (MarketingProfs)

We're not 100% convinced these are really "mad scientist" marketing methods. If you pay careful attention, this article reads more like "3 marketing reflections to take annually…and maybe even monthly."
How AI Will Make Marketing More Personalized in 2018 (Marketing Insider Group)
With so much conversation around the "future of marketing" in a world with AI, it's refreshing to read an article with specific and realistic examples of what it means for marketers. Better conversations, better messaging…the list goes on!
A Balanced Approach to Data-Driven SEO (Search Engine Land)

SEO is a field rooted in rich amounts of data, and let's be real…it can be overwhelming and frustrating. This article does a fine job of distilling the difference between knowledge and information. More importantly, it can help you from beating your SEO brains to death with too much data.
Have some thoughts? Something blow your mind? We'd love to hear from you; drop us a line in the comments section below.