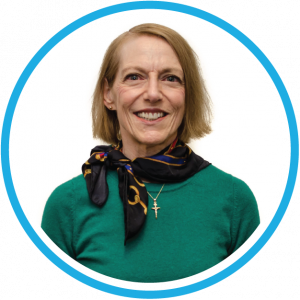 Brenda Caine, Senior Content Strategist
It's December, so, of course, that means it's time to gaze into the crystal ball to predict the major trends that will have the biggest impact on B2B content marketing in the year to come. We've sifted through all the experts' forecasts to distill it down for you. We look at the top 7 trends, keeping in mind that some of these encompass sub-trends many experts identify as trends in themselves.
Ready to find out what's in store in 2018?
Trend #1: Buyer-Focused Everything
No. This isn't a new trend. It's been around a long time. But business has finally come around to understand that unless you start with the buyer's point of view, your marketing efforts won't pay off. This is the overarching trend below which everything else in content marketing falls.
Some of the sub-trends that are critical to the buyer focus include these:
Personalization and customization along the stages of the buyer's journey
Contextual content that addresses the buyer's needs when he or she is looking (Mathew Sweezey at MarketingProfs offers some great background on this topic.)
Use of emerging technology like artificial intelligence and machine learning to accurately predict buyer needs and behavior and respond in real time
Trend #2: Content Marketing as the Foundation for ALL Marketing
Rebecca Lieb, author of Content – The Atomic Particle of Marketing: The Definitive Guide to Content Marketing Strategy cites the central role of content marketing in her 2018 trends forecast by saying, "I've realized that no marketing is possible without content."
As we move into 2018, it will be more important than ever to build your advertising, social, and PR around your content marketing because content marketing begins with understanding the buyer and building content that speaks to the buyer in a personalized voice. Again, it goes back to the buyer focus.
Trend #3: Data-Driven Marketing
The role of data and offshoots like artificial intelligence, machine learning, and the Internet of things have infiltrated every industry, and content marketing is no exception.
Why will it be so important in 2018? Because it allows B2B marketers to gain the insights they need into buyer behavior and, thereby, create a one-to-one experience for the buyer. It also allows content marketers to analyze marketing performance in real time and make immediate adjustments and create metrics that matter to the organization.
Dun & Bradstreet's "The B2B Marketing Data Report 2017" found that marketers cite four areas that quality and accuracy of data impacts the most: personalized content and messaging, customer insight and intelligence, customer and prospect segmentation, and lead qualification and scoring.
Trend #4: Multi-Channel Experiences
Consumers are accessing information and making purchases using mobile, online, and, more than ever, off-screen channels.
We think this trend will make its way into the B2B world. As the Digital Marketing Institute notes in its "Content Marketing Trends to Watch Out for in 2018," "…the Internet of Things has made it so that content is interwoven into our lives in a brand-new way." The article describes how organizations like the American Heart Association and Purina are using Alexa to serve up targeted content.
When creating content, we predict 2018 marks the year when it will need to be mobile first.
Trend #5: A [Continued] Surge in Interactive Content
This one should sound familiar to you. It's a trend that's only been increasing in importance and will continue to grow in the new year. While static content like e-books and blog posts should still play a major role in your overall content marketing strategy, you must have interactive content to connect with and engage your audience.
Some of the formats that experts predict will be leaders in interactive are live video, podcasts, and animated content.
Trend #6: ABM Grows Up
Account-based marketing (ABM) is another trend that's been on the list before. But now, marketers have the tools to take a much more sophisticated approach to ABM. Integrate quotes Marketo's Patrick Groover who says, "'new tools have emerged that can truly handle the discipline and rigor required for account targeting strategies' at scale."
In terms of traditional content marketing and ABM, we don't believe it's an all-or-nothing proposition. Both have their place in a sound content marketing strategy depending on your business model and what you're selling.
Trend #7: Co-Creation of Content With Your Audience
This is a trend that may be lying under the surface, but it's one that you should consider. As William Anthony notes in Integrate's "8 Essential B2B Demand Generation Best Practices for 2018,"  "By sharing resources, expertise and audiences, brands who collaborate to create premium content or host in-person events can experience broader exposure, higher engagement with their audiences."
Identify non-competing partners who can give you exposure to new prospects. Partnering on research, white papers or webinars can also help you establish your in-house experts as thought leaders.
As you can see, everything revolves around a buyer focus. It's all about creating an individualized experience with content. Content4Demand has been promoting this view from our beginning. I'm glad to see the rest of the B2B world finally catching up and technology making it easier and more effective than ever before.
If you're looking for partners to help you reach your 2018 content marketing goals, reach out to our very own C4D content marketing guru, Steve Voith.