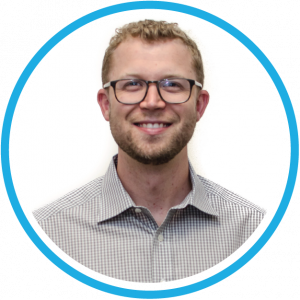 Steve Voith, Director of Marketing & Demand Generation
Here are the top five content marketing stories that grabbed our attention this week. We find the best so you don't have to!
8 Common Website Mistakes Revealed Via Content Audits (Moz)
Content audits are invaluable projects to tackle so you can better understand what content you have, where you are lacking, and where you have too much. Without clear line-of-sight to your content inventory it is nearly impossible to develop a strategy for creating fresh, new content (and avoid creating unnecessary content). This is a great article that discusses eight very common mistakes that your company website might be guilty of doing! We think mistake eight, poor internal linking and site architecture, is an important one. 
7 Tips For Better LinkedIn Leads (Marketing Insider Group)
No social media platform is better for generating B2B leads than LinkedIn. The tool tells you so much about people's interests, challenges, motivators, etc. that all give you an idea of how to best approach them when prospecting and for inbound lead generation. If you think you are already using LinkedIn to accomplish this, I encourage you to still give it a read, as it offers many turnkey tips that we found useful! 
B2B Marketers Rethink Reporting & Metrics to Better Gauge Pipeline Impact & Gather Buyer Insights (Demand Gen Report)
Marketers love data. They track all kinds of metrics and put together colorful presentations with interactive graphs and big numbers that may cloud your judgement of real success. This article is fantastic at explaining why marketers are sometimes viewed with suspicion, and how they can change their metrics and language to better engage the C-Suite. It is as simple as focusing on sales-oriented metrics, among a few other suggestions they share. 
4 Integrated Marketing Insights From the Trenches of Online Dating (Top Rank Marketing) 
As human attention span dwindles, our impulsive, snap decision making raises. We are being trained by social media and technology to expect an outstanding opening that catches our attention, and if we fail to receive that, we move on to the next thing. This behavior is directly applicable to marketing as well. Read these four integrated marketing insights that can spark chemistry with your audience, and maintain their attention. 
Want to Win at Social Media? Here's What Followers Want, According to Experts at SXSW (Hubspot)
Social media creates mixed feelings in many businesses. With so many new changes that occur with monthly updates, new algorithms, and even entirely new platforms, it can be difficult as a marketer to know what your followers want to see. It's no doubt that this is a convoluted problem, and will be slightly different from business to business, but this article may provide some useful insights to implement in your own business's social strategy. 
Have some thoughts? Something blow your mind? We'd love to hear from you; drop us a line in the comments section below.