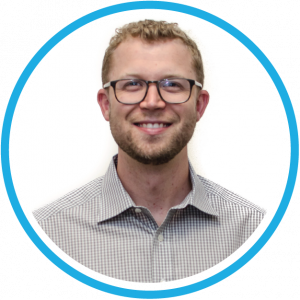 Steve Voith, Director of Marketing & Demand Generation
Here are the top five content marketing stories that grabbed our attention this week. We find the best so you don't have to!
Many Agencies Do Content Marketing- But Do They Really? (Marketing Insider Group)
With so many companies quick to make the claim that they can "do" content marketing, why do very few of them actually have any background in this area of expertise? This article reveals why content is so important to nail in your marketing strategy now that Google's algorithm cares more about your content and less about overstuffing your pages with keywords. Give this article a read to be informed on key indicators of a reputable content marketing agency so you can find the experts for your next piece. 
How B2B Marketers Can Leverage Google's Search Performance Reports (Ko Marketing)

When Google announced their release of a new search console experience earlier this year, this meant a lot of exciting things for marketers! With 16 months of data available in the performance report, there is an even larger set of  keyword data than before. This article provides four key areas of Google's search performance report that B2B marketers should leverage in their marketing strategy. 
ABM Innovation Summit Preview: LinkedIn Executive Highlights The Importance Of Account Reorientation & Discovery (Demand Gen Report)

With ABM's Innovation Summit approaching quickly, Demand Gen Report had the opportunity to speak with Mike Romoff at LinkedIn. Romoff currently acts as the Head of Global Agency and Channel Sales, and shared his insights into how companies are utilizing a mix of organic and paid media to increase their reach. Give this interesting article a read on how to integrate your social media into your ABM strategies!
B2B Tech Marketers Make The Shift From Funnels To Lifecycles (Marketo Blog)
Winning the customer is only the first step of a long customer journey. This is the primary reason why marketers are shifting from the funnel to a lifecycle. The traditional strategy focuses too heavily on net-new acquisition as the main driver of growth but forgets about fostering a relationship with your existing customers. This is a really interesting article that proves the value of shifting over to a lifecycle management strategy and tossing the old funnel to the side!
Innovation Marketing Is All About Coloring Outside The Lines (Heinz Marketing)
Although marketing is much more predictable now with tons of consumer data at our fingertips, there will always be an element of uncertainty due to its subjective nature. It is inevitable that some people will love your ideas and some who do not care for the idea at all. This is the part of marketing that drives creators insane, but also motivates us. Our goal is to create that which has never been done before. In essence, we are searching for the golden ticket! Keep reading this article to find out how to become more innovative within your marketing strategy. 
Have some thoughts? Something blow your mind? We'd love to hear from you; drop us a line in the comments section below.