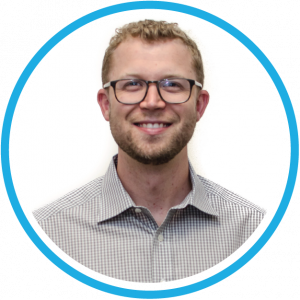 Steve Voith, Director of Marketing & Demand Generation
The 2018 B2B marketing conference season is in full swing and we couldn't be more excited! Next on the schedule for the Content4Demand team is a fantastic event hosted by the marketing gurus at Oracle, The Modern Customer Experience.
This year's event is taking place in Chicago (my home base) and is packed full of compelling keynotes, hands-on workshops and detailed breakout sessions. With so many excellent sessions to choose from, the "at-a-glance" agenda can get overwhelming quickly. Fear not, I've scoured the entire event plan and have pulled out an hour-by-hour, personalized agenda for B2B marketers and demand gen professionals.
Tuesday, April 10th
Opening Keynote:
Des Cahill, Head CX Evangelist – Oracle
Jay Baer, President – Convince & Convert
Casey Neistat, Youtube personality, filmmaker, vlogger and co-founder of Beme
Charlie Herrin, EVP, Chief Customer Experience Officer – Comcast Cable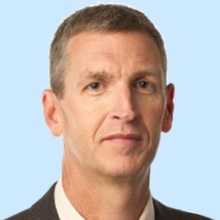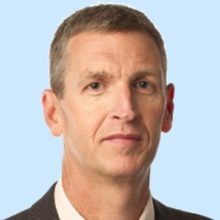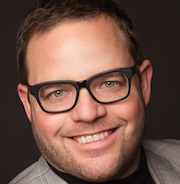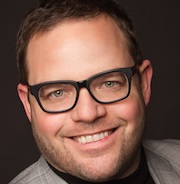 An event opening keynote with Jay Baer is pretty much guaranteed to get attendees inspired. Oracle Head CX Evangelist and Comcast's EVP and Chief Customer Experience Officer will set the tone for the event's new focus on delivering solid customer experiences. I'd also bet good money that Youtube star, Casey Neistat, will tie superior content with a successful and engaging customer experience.
---
The Evolving Role of B2B Marketing
David Johnson – Oracle
Pierre Custeau – Oracle
Shashi Upadhyay, CEO – Lattice Engines
Stephen Streich, VP Product – LookBookHQ
John Phillips – Gather Digital
The role of B2B marketing continues to expand and evolve. The last decade has seen marketing departments transform from the "arts and crafts" department into leading technology innovators within in their companies. Adopting and implementing technology that has transformed the buyers journey. Learn from industry leaders on the ever-changing demands of prospects and customers and how you can drive this transformation within your organization.
---
CX Excellence Awards & Markie Awards
The Oracle Marketing Cloud team recognizes outstanding marketers and their campaigns across several key categories: Best Email Marketing Campaign, Best Account-Based Marketing Team and more. Check out the list of finalists and share your predictions on the winners via the comments or twitter!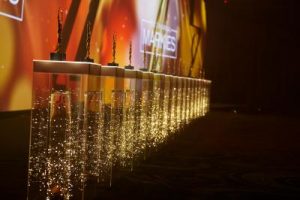 ---
Wednesday, April 12th
Wednesday Morning Keynote
Shashi Seth – SVP, Oracle Marketing Cloud
Amanda Jobbins – Vice President Demand Generation & Marketing EMEA/APAC, Oracle
Cheryl Strayed – Best Selling Author
Carolyne Matseshe-Crawford – Vice President of Fan Experience, Fanatics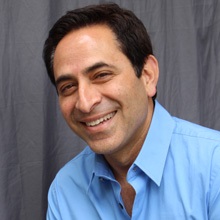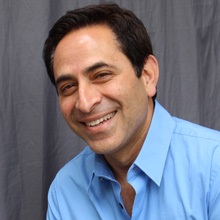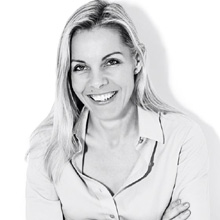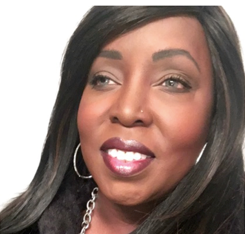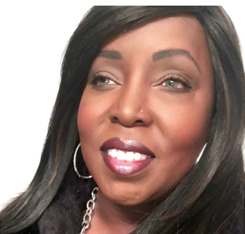 Oracle Marketing Cloud SVP will kick things off on Wednesday along side a can't-miss speaker, author and outstanding content producer, Cheryl Strayed (Author of Wild and developer of the podcast series Dear Sugar). Our team is a big fan of the podcast and can't wait to hear Cheryl speak about how she strives to deliver the best customer experience possible for her listeners.
---
Trends & Innovation Highlights for Optimized B2B, B2C and B2B2C Commerce
Katrina Hyanes-Gosek – Senior Director of Product Management & Digital Customer Solutions, Oracle
Ian Davis, Oracle
Bob Meixner, Senior Commerce Product Strategist, Oracle
Christina Klock, Research Director, Gartner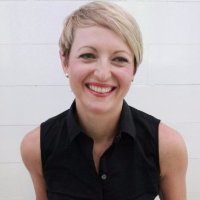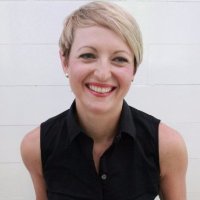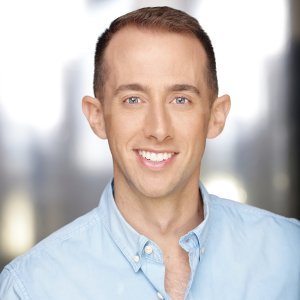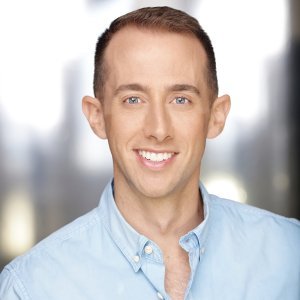 Join Gartner Research Director Christina Klock and get her creative take on industry trends. Plus Oracle's heads of innovation and development show you how to leverage Oracle Commerce products to deliver personalized, intelligent B2C and B2B digital commerce experiences through a series of innovation vignettes. We connect those experiences across channels to enable a comprehensive commerce journey from awareness and acquisition to fulfillment and service.
---
The Oracle MCX Exhibit Experience Opens
At 11:00am come visit the Content4Demand team and some of our favorite B2B marketing solution providers:
---
The Future of Customer Service and How Companies Can Embrace Change
Ian Jacobs, Senior Analyst, Forrester Research, Inc.
June Sonsalla, Vice-President, Ameriprise Financial
Brian Raboin, Vice President of Customer Experience, Booker Software
Boyd Beasley, VP of Customer Support, Zenimax Media Inc.
In this session hear one of the leading customer service analysts talk about trends and the future of customer service technologies and how you can prepare to embrace these changes. Also hear from Oracle Service Cloud customers panelists such as Ameriprise, Zenimax, and Booker Software to learn how they are reacting to these customer service trends
---
Customer Experience As Your Most Important Product
Carey Copeling, Managing Director, Global Services, Couch & Associates
Mike Couch, CIO, Couch & Associates Inc.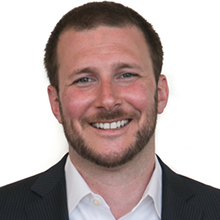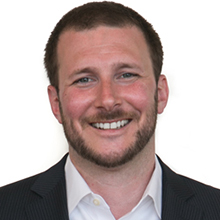 Your customer experience is your most important product. Just as products have development methodologies, your customer experience requires a strategic development process, and data is the voice of the customer. They expect you to tell them your stories using the data you know about them and the world around you. Tell them about your successes, your learnings, and how you fit into the world. Ask them about theirs. Create a conversation. You need to get to know your audiences at an individual level and adapt to them personally. Attend this session and find out how.
---
Drive Business Growth with a Human-to-Human Customer Experience
Bryan Kramer, Chief Human, PureMatter
If your company isn't satisfying consumers' needs, it takes a few small clicks to lose them to a competitor. So how can you stay ahead of the competition to attract and retain a loyal customer base? Through human-to-human (H2H) customer experience (CX). Companies are trained to speak business to business (B2B) or business to consumer (B2C)—but by doing so, they fail to effectively communicate and build authentic relationships with audiences. An H2H CX strategy creates meaningful connections that turn target audiences into customers and customers into loyal brand advocates. In this session learn the importance of H2H CX in today's digital revolution and the ways in which companies can execute an effective H2H CX.
---
CX Fest Concert – Weezer
I COULD NOT be more excited to hear one of my favorite bands from the 90s play at this year's CX Fest—Weezer! Cross your fingers in hopes that their set list includes ALL the songs from the Blue album!
---
Thursday, April 12th
Thursday Keynote
Mark Hurd – CEO, Oracle
Paul Archer – CEO & Founder
Julian Guthrie – Journalist & Author
Oracle's senior leaders come together with New York Times best-selling author of How to Make a Spaceship and The Billionaire and the Mechanic, Julian Guthrie. Julian loves stories about the underdog and shares stories under a theme of abandoning conventional wisdom to achieve remarkable results. A perfect way to kick off the final day of the conference.
---
Strategies for Testing AI-Driven Campaigns and Analyzing Results
Atul Kumar, CPO, Mintigo
Jim Scheele, VP Predictive Intelligence, ADP
ADP, the leader in human resources management, has more access than ever before to predictive insights and data intelligence from preferred predictive vendor, Mintigo. Prioritizing accounts based on propensity to buy has generated great results for different business units, and now ADP has taken this to the next level by leveraging AI to test campaigns. In this session learn the strategies ADP leverages to test predictive data and artificial intelligence in marketing and sales campaigns, and the results generated.
---
How to Deploy a Results-Focused Content Strategy
Nate Riggs, CEO & Founder of NR Media Group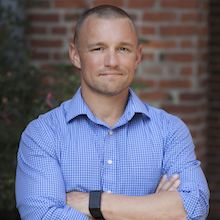 Designing an ongoing content strategy that gets results takes consistent attention and effort, a sincere understanding of your audience, and the right technology, people, processes, and roadmaps to ensure that the well of ideas doesn't run dry. In short, modern marketers need to view their content efforts more like a program and less like campaigns. In this session learn a proven methodology that you can use to work across your organization to facilitate efficient, engaging, and fun content ideation sessions that will help you pull expertise and experiences from multiple stakeholders and ensure the sustainability and success of your content efforts.
---
Seven Steps to a Complete, Accurate and Actionable Customer Profile
Bala Mahalingam, Solution Director, Oracle
Getting the right information to the right people at the right time can increase business agility, shorten sales cycles, and result in more positive customer experiences. In this session learn from data governance experts as they share seven of the most effective data management best practices that bring valuable information together.
---
Is it Worth It, Let Me Work It: Start Your Data Transformation
Lisa Pollack Data Analyst, Covance Inc.
Annie Garvey, Marketing Manager, Covance
STEVE'S CHOICE – WINNER: BEST CONFERENCE SESSION TITLE
Yes, it's worth it and yes, you should work it. Embrace your inner data champion and lay the foundation for a metrics-minded organization. In this session hear how Covance transformed its highly complex environment and established a strategic intelligence foundation to aggregate robust campaign performance and build story-driven dashboards using Tableau. Learn how these insights are driving increased campaign performance, seamless customer experiences, and strong collaboration between teams. Hear how to formulate a data strategy to kick-start your transformation, develop strong organizational collaboration to ensure successful lead funnel management, and utilize best practice sessions to deep dive and elevate campaign performance.
---
Our custom agenda just skims the surface of the amazing content that will be shared at this must-attend event. If you're interested in attending Oracle MCX, our sister company Demand Gen Report has a discount code for new registrants. Contact Steve Voith directly for the details.
And keep an eye out for next week's blog where we share top tips and takeaways from the event!