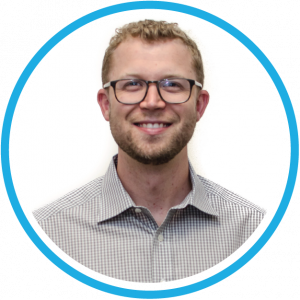 Steve Voith, Director of Marketing & Demand Generation
Here are the top five content marketing stories that grabbed our attention this week. We find the best so you don't have to!
Finding Content Gaps: Moving Buyers Through The Funnel (KoMarketing)
Providing the right content for your customers is vital to get them to purchase. Content plays a huge role in the customer experience and can not be overlooked. Digital marketing has made it easier than ever before for customers to take their business elsewhere if they don't find what they are looking for. This is a great article that highlights specific areas to look at when finding content gaps at your company. 
A Tasty, Strategic Addition To The Content Marketing Table: 'Repurposed Content Cobbler' (Top Rank Marketing)
This is a playful article that compares content repurposing to baking a cobbler. This repurposed content cobbler includes ingredients such as your pantry of content, spice cabinet of flavorful data and insights, and a drizzle of creativity and inspiration. Give this a read to get your content repurposing juices flowing! 
History Repeats Itself, Even In Marketing (Marketo)
This article highlights three historic marketing concepts that are still very important in today's digital marketing environment. Although the concepts are talked about frequently, this is a great read to refresh your marketing basics and get back to the foundation of what makes great content. 
Experts Weigh In On The Seismic Acquisition of SAVO Group (Demand Gen Report)
The trend of B2B mergers and acquisitions has remained fast growing in these early months of 2018. This has become the new normal as businesses are realizing the potential of coming together to combine clients and technologies. Joining forces and working as a team is helping some companies beat out their toughest competitors. To learn more about this trend give this a quick read! 
31 Call-to-Action Examples You Can't Help But Click (Hubspot)
Every step of the buyer journey is just as important as the last. Call-to-actions are no different and should be given extra attention! A clever and aesthetically pleasing CTA is your guide to success. This article shares 31 examples of great CTA's and breaks down the elements that take them to the next level. 
Have some thoughts? Something blow your mind? We'd love to hear from you; drop us a line in the comments section below.