PowerPoint has been around since 1987, and it's still the go-to for just about any business presentation. Think about it. Hundreds of millions of people around the world use a 33-year-old application for their public business face, as well internal communication and training. For context, 8-track tapes were still in production until 1988.
PowerPoint critics say the simplified linear nature of the application kills conversation and creativity and is not so good at helping people remember information. But such widespread use conveys that PowerPoint is effective at some level.
That doesn't mean it has to be ubiquitous. You can use something else other than PowerPoint to tell your story.
Content4Demand works with the Ceros interactive platform, which is effective for organizing and presenting information but it does so in a visual format that is friendlier, more organic, more exciting and more engaging.
Several of our clients use Ceros instead of PowerPoint for various presentations on research they've conducted and their solution portfolios, as well as part of multi-channel themed campaigns that include digital events—like this one for Flexential, one of three city-themed digital presentations.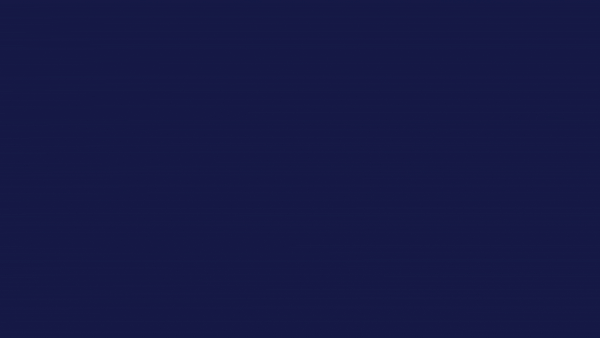 I don't think anyone expects Ceros—or any interactive platform—to wholesale replace PowerPoint, but I also think everyone can agree there are just too many PowerPoint presentations out there and we're missing opportunities to use web-based alternatives that can provide a more memorable experience.
How to Use Ceros for Presentations
People often ask, "When should we use an interactive platform?" The answer is: whenever that platform's visual design capabilities provide the best experience based on the content to be shared. This article by Ceros provides further guidance, with 15 reasons to use Ceros capabilities in presentations.
Here are three of the most compelling reasons from that list with some suggested uses:
Ceros is an adaptive-design format, so it automatically adjusts for a mobile phone, tablet, laptop or desktop, plus there's no application to launch.

Suggestion: Sales enablement on the go, with an adaptive presentation that can be customized based on menu navigation.
Interactive diagrams and depictions show—instead of just tell—how something works, whether it's a demonstration of an application interface or a machine motor.

Suggestion: Always include diagrams. Every process, service or product can be depicted in interactive diagrams, but this isn't the same as boiling down a big idea into a list of bullet points. With an interactive platform, movement unfolds to demonstrate digital and physical action, so viewers are literally engaging with brain power as they absorb information instead of shifting into passive mode as they read copy on a slide.
Brand standards and consistency can be maintained with one centralized web-based version, but embedded menus can allow for customization. Interactive presentations are different than interactive content in that presentations have users who share the content with viewers. They aren't open for all like content.

Suggestion: Use simple menus to organize content so that users can display the precise content they need for each audience. This should end endless customizations of sales presentations for different groups and offerings.
Start with One Presentation
If you've been thinking about trying an interactive platform, refreshing an existing PowerPoint presentation is a great way to start. Our experience is that once the marketing team shows what they can do with interactive content, ideas start flowing in on how to better engage buyers and peers with more memorable presentations.
Hear how Flexential uses interactive presentations in their case study webcast at the B2B Sales & Marketing Exchange on Monday, October 25, at 2 p.m. ET.

As Vice President of Content Strategy & Services for Content4Demand, Tonya Vinas oversees the agency's team of content strategists and works across content-creation and delivery functions to ensure on-point, quality content services. She has more than 20 years of experience in B2B content development and formerly worked as a business and news journalist. When she's not driving marketers to push the content limits, she's cooking, reading about global trends and the economy or taking a leisurely walk in the valley parks along Lake Erie.