Bingeing is no longer confined to weekend marathons of Netflix hits such as "Stranger Things" and "Orange is the New Black." Instead, consumer preferences are quickly transforming the business world, and forward-thinking brands are racing to create on-demand content hubs that meet modern B2B buyer expectations and are ready for their bingeing pleasure.
According to Demand Gen Report research, 45% of buyers now spend more time researching purchases and 64% say easy-to-access content is very important to their decision-making process. By creating Netflix-style engagement hubs with on-demand videos and webinars, B2B brands can up their demand gen strategies and deliver stand-out digital experiences. Read on see how the Netflix effect is changing B2B content preferences.
Content Is Critical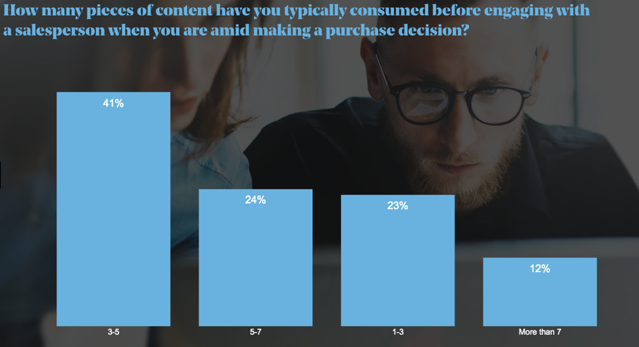 Almost half (41%) of B2B buyers consume three to five pieces of content before speaking to a salesperson, while 24% say they consume five to seven pieces and an additional 12% consume more than seven pieces of content. Your content strategies, therefore, cannot be overlooked or cast to the side.
The Future Of Marketing Is Interactive & On Demand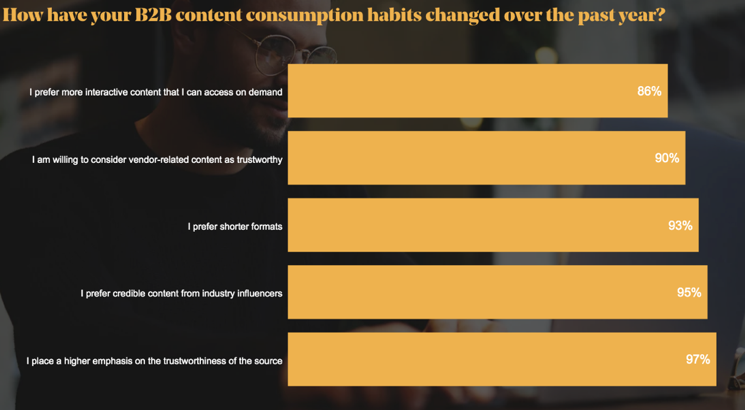 A staggering 86% of buyers say they prefer interactive content that is accessible on demand. This shows that buyers have grown accustomed to having top-notch content available at all times in their consumer lives and are now expecting the same in their professional lives.
Webinars Are Here To Stay
When it comes to content preferences, B2B buyers demonstrated a clear preference for webinars (39%) and video content (32%). In fact, webinars ranked as the second most valuable content for buyers. By focusing on their webinar and video marketing strategy, B2B brands can better capture buyer attention, which is becoming increasingly difficult in the digital age.
Creating Bingeable, Sharable Content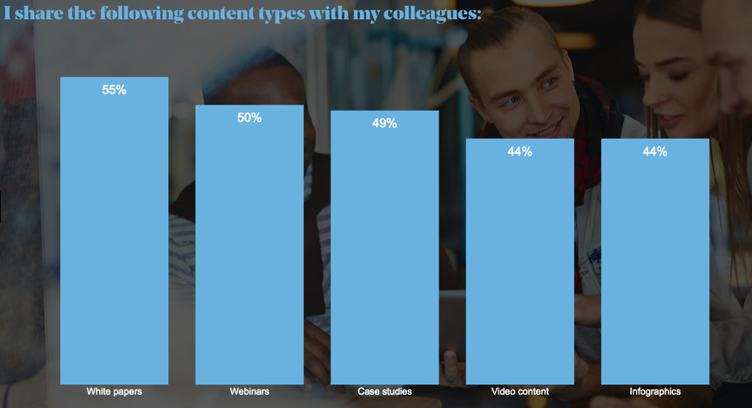 Webinars and videos aren't just bingeable, they're also highly shareable. In fact, 50% of buyers share webinars with their colleagues and 44% say they share other forms of video content. Creating sharable content is a vital way to increase brand awareness and reach key stakeholders at target accounts.
Today's buyers have grown accustomed to bingeing Netflix within the comfort of their own homes and now expect the same content experiences in their B2B worlds. To meet these expectations, B2B brands should strive to create on-demand content hubs featuring videos and webinars that are informative, bingeable and shareable.
Republished with permission from Demand Gen Report. For more insights into today's B2B buyers and successful content marketing strategies, download the 2019 Content Preferences Survey.