Expert Panel: What's Working in Influencer Marketing
Are you tapped into what's working in B2B influencer marketing? Our expert content strategists may have some surprises in store for you in this brand-new panel discussion. They share how influencer strategies are changing and discuss the latest breakthroughs, plus real examples from clients who are nailing influencer marketing.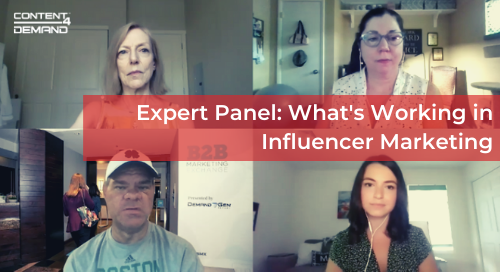 Drop your email below to get access to the webinar.