Expert's Guide to Strategy
Content is a critical component of today's B2B buying decisions. Its success is no accident; it's the result of careful planning and thoughtful content strategy. Our guide will help you develop the strategies that guide buyers toward your solution.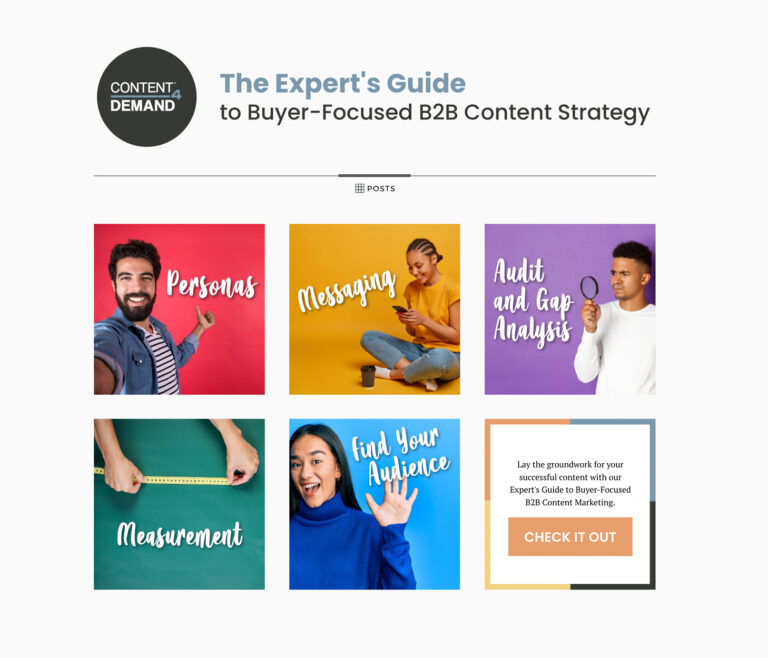 Drop your email below to get access to the guide.