Speaking from my home office, where I spend the vast majority of my days, it's exciting to see the growing number of fantastic B2B conferences where I can learn more about my craft while talking to clients and colleagues in person.
To help you select the best B2B events to attend this year, we're highlighting the top 10 we're looking forward to. We hope to see you in person at one of them. Scottsdale is lovely this time of year…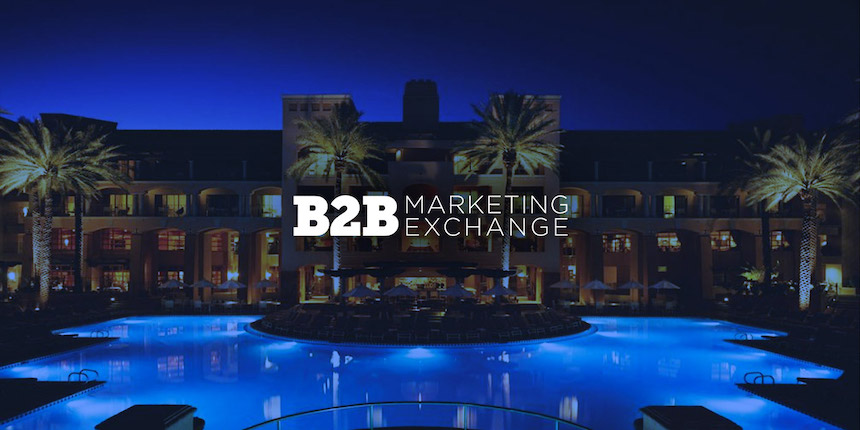 When: February 24-26
Where: Hyatt Regency Scottsdale Resort & Spa at Gainey Ranch
Scottsdale, AZ
There are so many reasons to put B2BMX at the top of your "must attend" list, including six tracks that cover content marketing, demand generation, digital strategy, ABM, channel marketing and sales enablement. The resort setting is gorgeous, of course, and there are so many opportunities to learn and network at more than 100 sessions from leading B2B execs — case studies, labs, workshops, panels and more. The Killer Content Awards offer a fun way to toast our colleagues and gain inspiration from their innovative campaigns. Every year, we walk away with valuable, actionable insights that help us drive engagement and revenue when we get home. And be sure to visit Content4Demand in the event marketplace to say hello!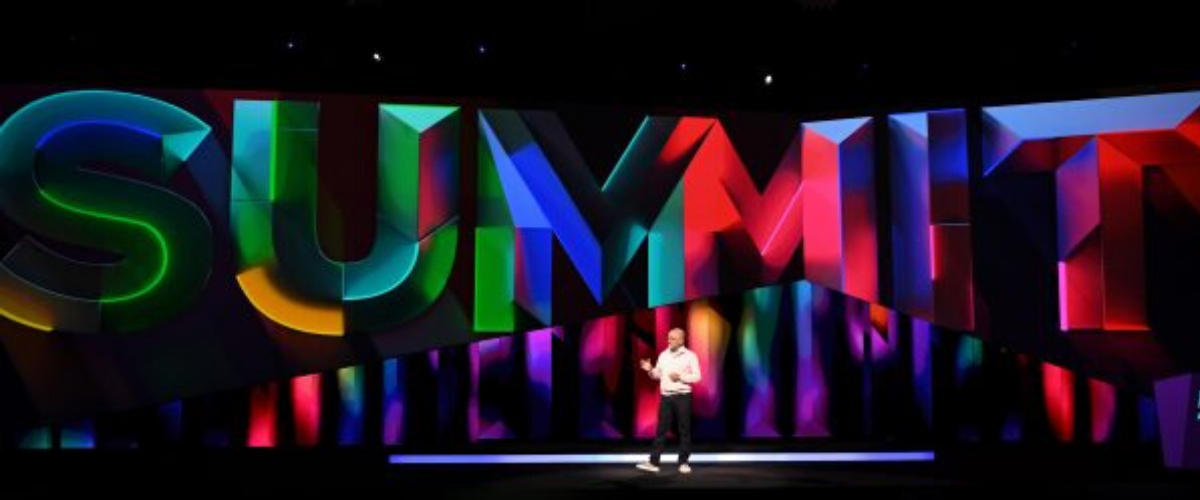 When: March 29 to April 2
Where: Las Vegas, NV
You could go to Las Vegas to gamble, or you could go to stay current on the newest trends in creating valuable customer experiences with Experience Cloud, Magento and Marketo. (We're not judging.) There are 11 tracks and lots of flash—both inside and outside the event, of course. They've expanded this year to include additional sessions with product experts and partners, and the Experience League Learning Labs deliver 90-minute guided learning sessions to send you home with expanded skills and technology expertise.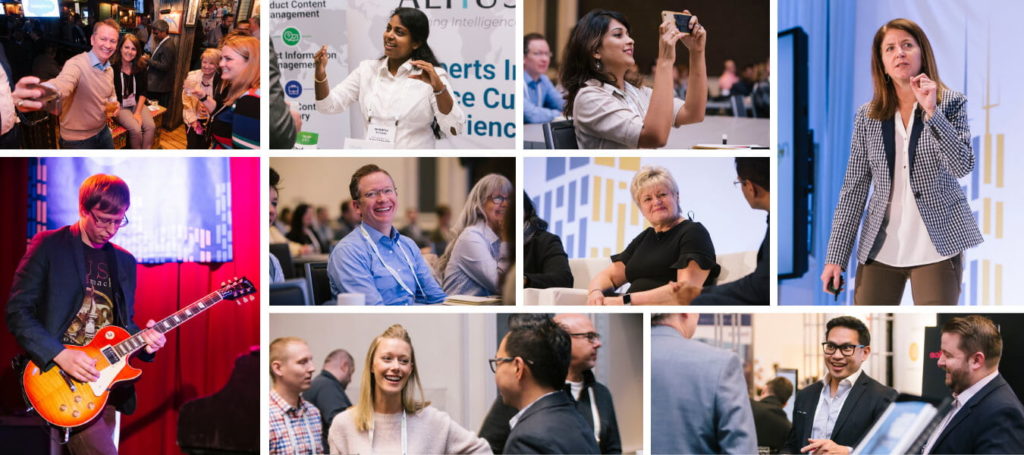 When: April 20-22
Where: Chicago Marriott Downtown
Chicago, IL
B2B Online draws top manufacturers and distributors to expand their businesses with innovative customer experience strategies. The agenda is chock full of the movers and shakers in the space, making it a prime event to network within the sector and gather inspiration from leading content while learning about current and future trends in e-commerce. This year's event will include the Best in Class B2B Awards to celebrate and honor the best of the best in omnichannel and e-commerce.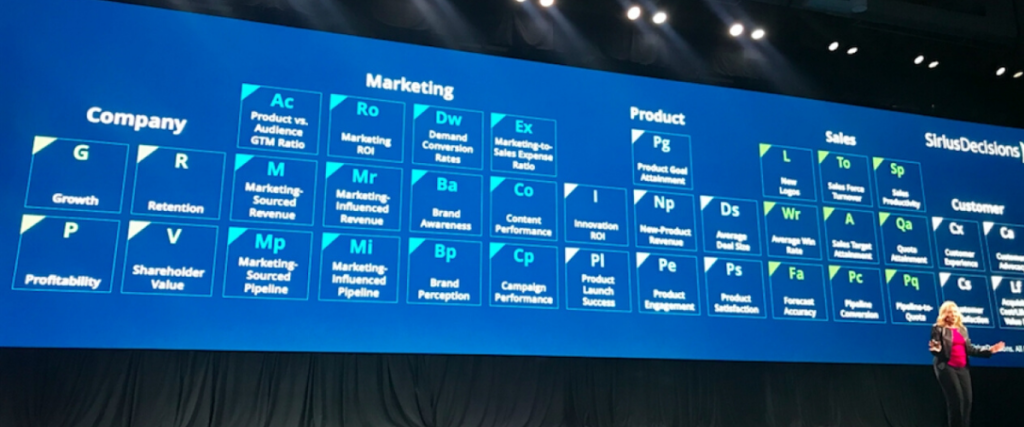 When: May 3-6
Where: Austin Convention Center
Austin, TX
Forrester and SiriusDecisions have joined forces, creating a powerhouse of insights, products and services in the B2B community. The theme for 2020 is "Feel the Energy," which applies both to the conference itself and the proudly weird city where it takes place. There are always plenty of opportunities to learn about the latest data-driven best practices research and to take a peek into the innovations around the next corner.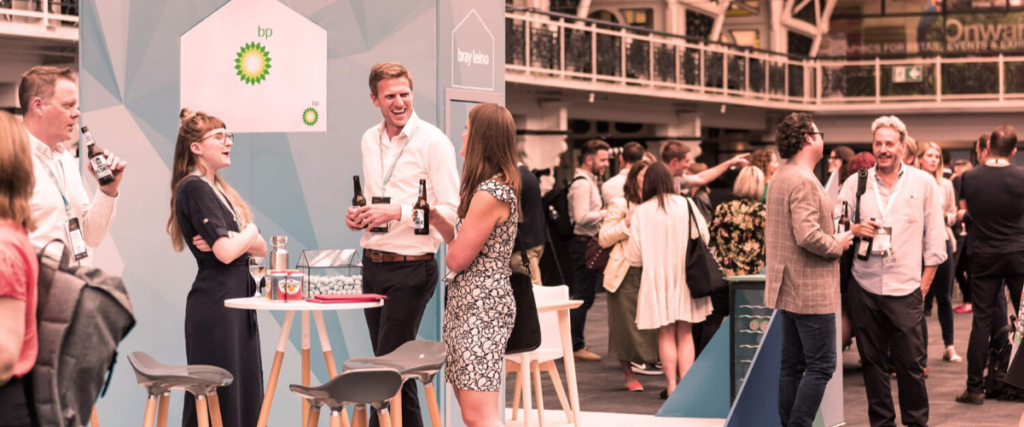 When: May 27-28
Where: Renaissance Chicago Downtown Hotel
Chicago, IL
This event originated in London, where it's attracted more than 1,300 B2B marketers each summer since 2016. This year, they say they're bringing "the greatest B2B marketing event on the planet" to North America. In their suitcase: two trailblazing days of B2B marketing strategy, inspiration, networking and actionable takeaways to fire you up.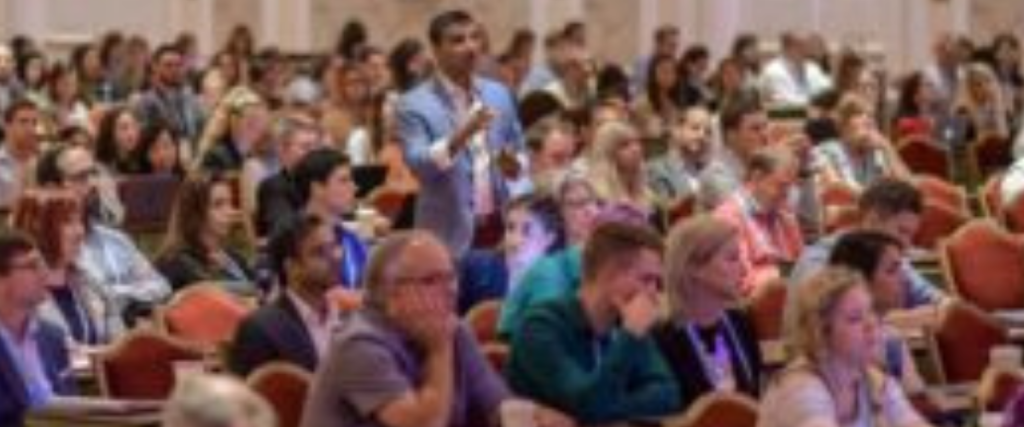 When: August 10-12
Where: Encore Boston Harbor
Boston, MA
Last year, Demand Gen Report, Terminus and The Pedowitz Group combined #FlipMyFunnel, RevTalks and DemandGen Summit to launch this vibrant new event at a freshly opened waterfront casino resort in Boston, and it was a resounding success. This year, they're building on that success to deliver six keynotes from thought leaders in ABM, revenue marketing and demand generation, plus more than 50 sessions from leading B2B executives who will share their perspectives from sales, marketing and operations. The Best in B2B awards comprise three separate award programs to honor REVMasters, ABMies  and B2B Innovator Awards to honor innovators in revenue marketing, ABM and content marketing.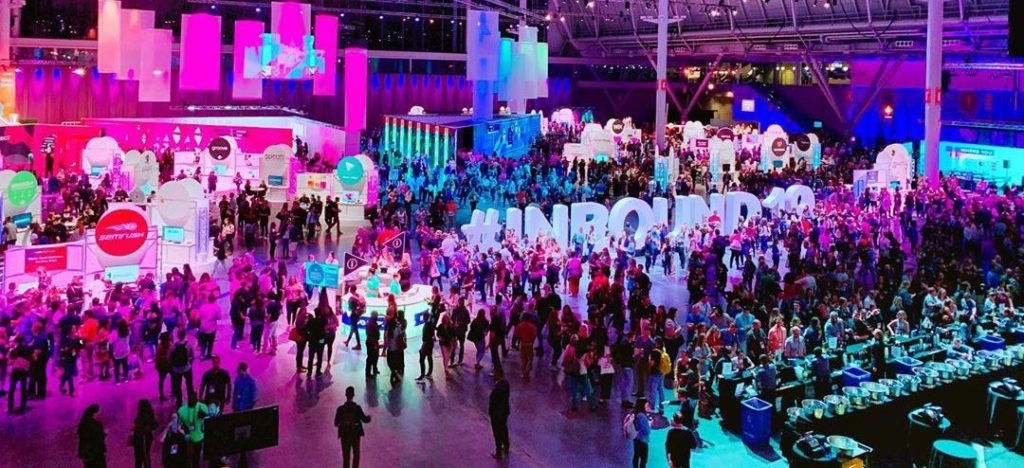 When: September 18-21
Where: Boston, MA
Hubspot's INBOUND draws about 24,000 marketers with a variety of sessions that inspire and educate, whatever your marketing role. There are tracks for advertising, analytics, AI, content marketing, email and many more. The event celebrates the human, helpful side of business — providing the inspiration, education and connections you need to grow and transform your business. The 250+ speakers include big names and break-out thinkers, which in the past have included Michelle Obama and do I really need to list anyone else?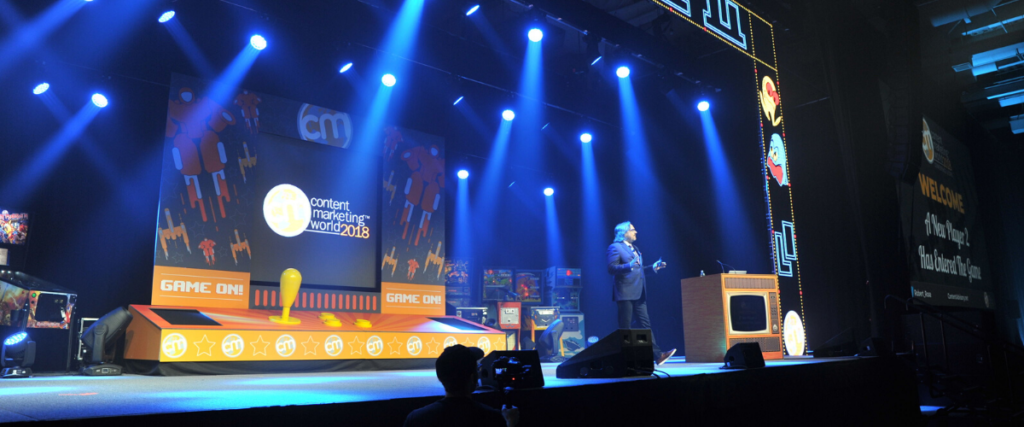 When: October 13-16
Where: Huntington Convention Center of Cleveland
Cleveland, OH
This monster event is the largest in B2B, and this year they expect 4,000 marketers from more than 60 countries to take part in over 125 sessions and workshops at the 10th annual CMW. The roster of keynote speakers includes my favorite NPR host Henry Rollins (fitting for the home of the Rock & Roll Hall of Fame) and actor Mindy Kaling. The impressive menu of tracks offers something for every B2B marketer. I've already bookmarked Ann Handley's session on her approach to sane and sustainable success. (Let's be honest, always-on is exhausting.)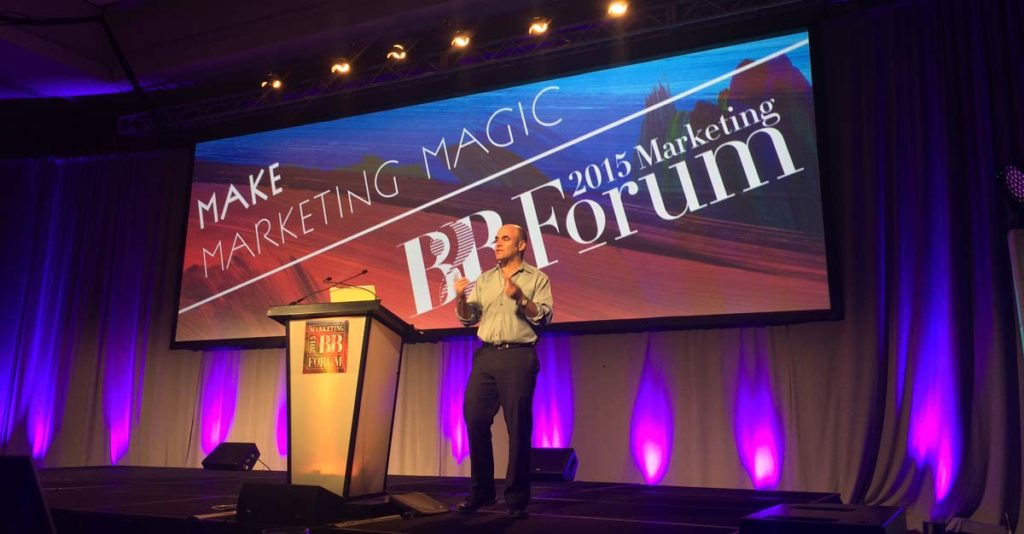 When: November 3-6
Where: Marriott Marquis
San Francisco, CA
MarketingProfs' event celebrates its quirkiness, so of course it's near and dear to my heart. Touted as "the place where leaders, innovators and people who make things happen gather to share their secrets to success," B2B Marketing Forum always delivers an array of sessions designed to bridge the gap between what we know and what we need to know to be better marketers — whether we're just starting out or are a bit more seasoned. And of course it's worth the reg fee just to see what Ann Handley is wearing.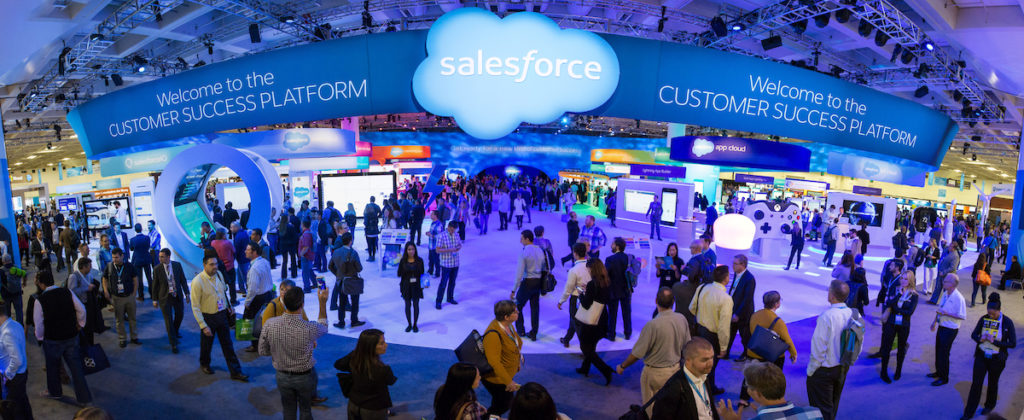 When: November 9-12
Where: Moscone Convention Center
San Francisco, CA
This gathering of Salesforce customers, partners, employees and key stakeholders comes with a whopping 2,700+ sessions and content tailored to every industry, role and company size. Past keynote speakers have included President Barack Obama (no, that does not top Michelle) and Apple CEO Tim Cook. Looking to soak up a little extra San Francisco? Trailhead Bootcamp classes take place just before Dreamforce kicks off, allowing you to expand your Salesforce knowledge by learning directly from Salesforce experts.
We hope to see you at #B2BMX 20 next month. If you haven't registered yet, reach out to me for a registration code to save 25% on your pass. Cheers to a year of networking and new B2B marketing  insights!
Holly Celeste Fisk is an accomplished marketing pro with 20+ years of experience in B2B and B2C. She's responsible for Content4Demand's internal marketing efforts, managing everything from content creation and email marketing to events and sponsorships, blog publishing, website management and social media presence. When she's not working, you'll find her sliding into third at softball, buried in a book or practicing her Italian.