By Tonya Vinas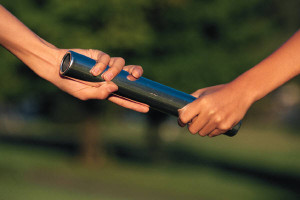 The headline statistic of a recent Forrester report was that 85% of B2B marketers fail to connect content activity to business value. The report raises many questions, the most obvious of which is, Does content marketing work?
Yes, it does, related research indicates. According to The 2014 B2B Buyer Behavior Survey by DemandGen Report, 82% of surveyed senior executives said that content was a significant driver in their buying decisions.
The more important question is, Why doesn't all content have this impact?
We at Content4Demand have observed and documented multiple reasons. Here are five of them:
Sending to the wrong audience. Buyer-profile development can be an antidote to this if done properly. Just keep in mind that the B2B buying process is becoming more complex. In the DGR survey, for example, 34% of respondents said the number of team members involved in purchasing decisions increased this year vs. last.
Complicating the message. Often this is a byproduct of focusing on products instead of buyers, and sometimes it's because marketers work hard on a messaging plan that they want to use as much as possible. The problem is that the buyer doesn't care so much about these. They care about their problem and the pain it's causing them. They also have less time to consume content. DemandGen Report's 2014 B2B Content Preferences Survey revealed that 72% of B2B buyers have less time to read/research than they did in 2013; and they are using mobile devices to access content more often. Both of these trends favor shorter, simpler content formats.
Not saying anything new. Why has orange become the color of "safety"? Because it's not a common color and so gets attention. Content that blends into the background won't get attention. By contrast, new research, stories of unique business models, and fresh insight — these tend to get the most attention at the early stage of a nurture campaign and stand out in the larger universe of online content.
Out of sync with buying cycle. There is a time to talk about products, but if you hit a prospect with this information before they are ready, it could be a big turnoff. The reverse also is true. Taking time to map the buyer's journey and choosing content formats that best match each stage is worth it: 61% of DGR buyer behavior respondents agreed that the winning vendor delivered a better mix of content appropriate for each stage of the purchasing process.
Impact is not measured. The Forrester survey found that 85% of B2B marketers fail to connect content activity to business value, but only 51% report having mature content-marketing strategies. This supports our observation that not a lot of content marketers are measuring impact beyond open rates and downloads. This could be because a link to direct conversions/sales can be hard to quantify, especially in verticals with long buying cycles or rapidly changing technology.
So where do we go from here? Our industry has not yet identified a widely accepted standard for measuring value, and it might never due to the vast number of strategic variables across numerous verticals. But research definitely provides guidance for producing content that buyers respond to. Within that response is the potential for value creation (the sale), but without content, that opportunity might never come.
Tonya Vinas is Senior Editor at Content4Demand: tonya@content4demand.com, Tonya Vinas@TonyaVinas