Careful C4D blog readers might do a double take this month — and not just because you think you're having a "90210" flashback (more on that later). Yes, we have featured Steve Voith before, but not as a C4D Staffer. We knew and loved Steve as a fellow content marketer (and shared a sliver of his genius in our C4D Content Marketer Spotlight) long before we persuaded him to join our team this year. Please enjoy getting to know more about him as an already beloved member of the Content4Demand family.
Work
What current B2B marketing trend is inspiring you right now?
I'm excited to see an increased emphasis on creating sales enablement materials to support marketing efforts. Sales enablement strategies can and should look different for each company, but the key focus must be on bringing marketing and sales together to better serve buyers. A good sales enablement strategy empowers your sales team with the information they need to effectively use the marketing materials you develop. This could be as simple as producing content "cliff notes" or a sales one-sheet that distills the key takeaways or conversation starters for marketing asset. More advanced sales enablement strategies include creating sales playbooks and developing formalized processes for lead handoffs between marketing and sales. The first step is admitting that marketing and sales are merging. Creating content in a vacuum leads to missed opportunities and wasted effort — sales enablement helps prevent this from happening. Brilliant!
What's one of your favorite projects you've worked on and why?
I'm currently working as part of a larger team to develop comprehensive content strategies for one of our largest partners. For this project, we will develop foundational content strategies and messaging based on their buyer personas. The next step is conducting an audit of their existing pieces to identify gaps in their content library as it pertains to their buyer's journey and the previously defined messaging requirements. From there, we move to content ideation and laying out an editorial calendar for all aspects of the content: project management, execution, amplification and promotion. It's an end-to-end solution for our partner and an exciting opportunity to apply all of the Content4Demand strategy offerings — all in a single project.
What B2B marketing mistake makes you cringe?
My biggest B2B marketing pet peeve is ignoring the buyer as content is created. Sadly, this happens more often than you might think. Creating content for creation's sake is a huge waste of time and resources. Not to mention a subpar campaign performance. Prioritizing your understanding of the buyer and pulling that into all stages of content creation will help ensure you're addressing the needs of your prospects, no matter what stage of the journey. Keep your company and solution out of the content until the later stages of campaign messaging. Finally, make sure your buyer can relate to and find the value in what you're sharing in your content.
Play
What city do you live in, and what's great about it?
I moved to Chicago this past December, after living in my hometown of Atlanta for more than 30 years. I can't say I'm the biggest fan of the colder weather, but the experience in city during the late spring and summer is worth enduring the winter. There are so many things to do and see in Chicago: Lake Michigan, Wrigley Field, the Art Institute and much more. However, the single greatest thing about Chicago is the food. The list of restaurants to try is endless, and I'm more than up to the challenge. Come visit me, and we can scratch one off the list while we talk content marketing.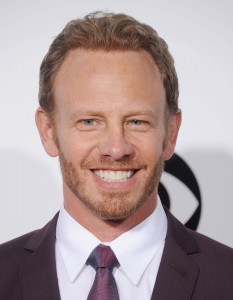 Who would play you in "C4D: The Movie"?
Ian Zering. Hands down, Ian Zering. You may remember him from the iconic '90s TV show, 90210. Or most recently from the Sharknado series of TV films. I'm far from his biggest fan; we just look alike. It's kind of weird (judge for yourself; see image to the left). Also, Ian's character on 90210 was also named Steve, so…
What's the weirdest job you ever had?
My very first (and weirdest) job was as a prep chef at a local pub in Atlanta. I walked into the restaurant and asked if they were hiring. They asked me if I knew how to cook, and I answered with an enthusiastic "sure" — my cooking experience at that time was limited to blue box macaroni and cheese. They hired me to man (and clean) the deep fryer and chop veggies. I took away two key lessons: 1) cleaning the fryer every night will burn the skin off your hands, and 2) approaching work with enthusiasm and dedication will get you further than experience alone.
Stay tuned for another C4D Staffer Spotlight next month!