Here is our countdown of the top-trending pieces and posts generating buzz and airplay finishing off the year in content marketing. These intriguing conversations and case studies not only drove eyeballs and downloads but stirred some interesting comments and dialogue along the way.
1. Think Small
Why Nano-Influencers Are a Social Media Marketer's Secret Weapon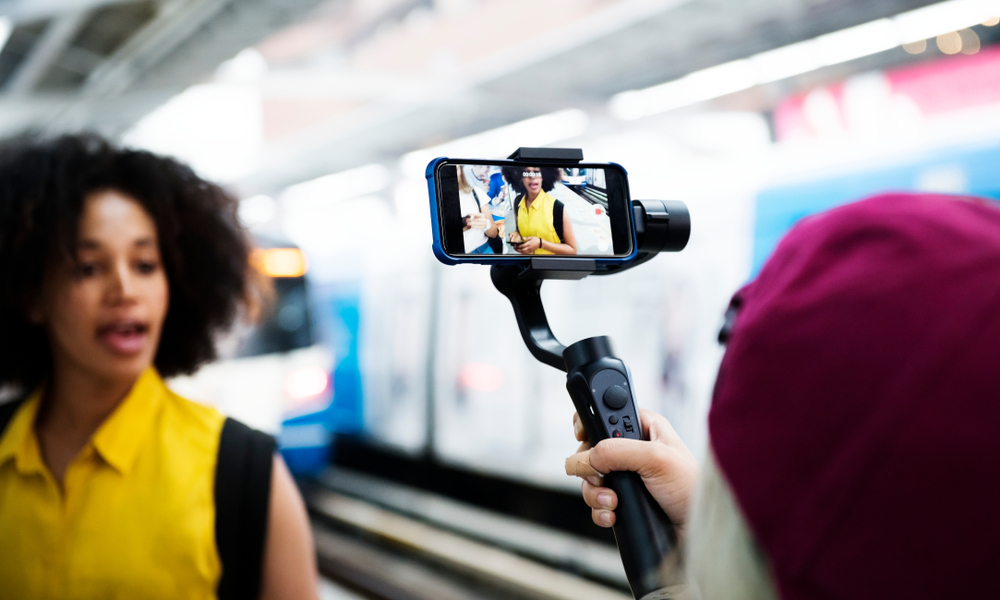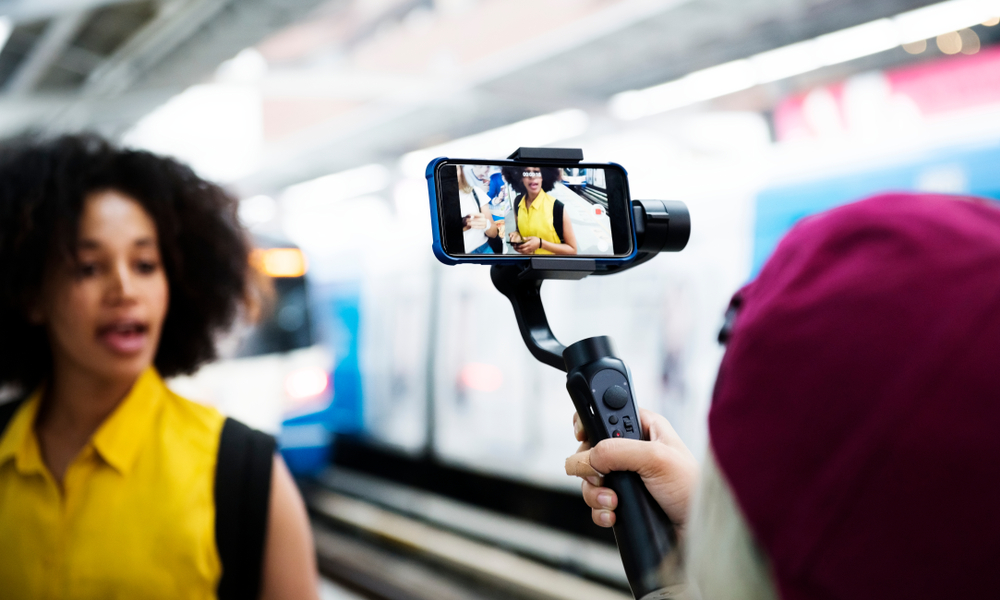 As you heard Alicia Esposito mention in her recent video about "naughty and nice" marketing trends, influencers in the B2B space aren't always working at the same scale as some in the B2C world… But that doesn't mean they're not playing a significant impact. CMS Wire points out that "the bigger the influencer, the better the results" doesn't exactly track. Enter the nano-influencer.
These marketing personalities have much smaller followings and a more narrowly focused audience around a particular topic. So yes, it's a smaller audience, but it's one with a much more engaged community of followers. They're more likely to over-deliver, they cost less, deliver stronger ROI and have a distinct advantage when it comes to targeting Generation Z. Drawbacks include their limited reach and their lack of experience working with brands.
2. The Value of Thought Leadership
7 Surprising Stats About the Underappreciated Power of Thought Leadership
LinkedIn has partnered with Edelman for the past two years to uncover how B2B organizations can leverage thought leadership to drive growth and sustain customer relationships. This year, their efforts demonstrated a widening gap in the perceived value of thought leaderships between buyers and content creators.
Apparently, content creators aren't giving thought leadership as much love as their buyers are. The findings include that 58% of decision-makers are reading thought leadership for an hour or more each week—up 8 percent from last year. More than half use it to vet organizations they're considering hiring, and nearly half of C-suite executives admit to sharing their contact information as a result of their reading. Read the full piece for more of the details that prove that thought leadership continues to have a profound impact.
3. Inspiration Sampler Platter
Sample 11 of the Best B2B and B2C Content Marketing Ideas of 2018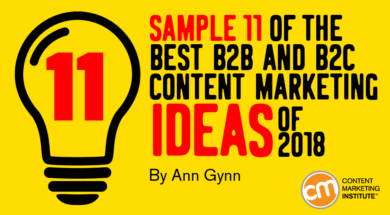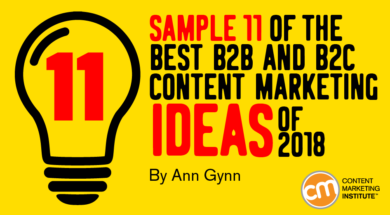 'Tis the season for round-ups, and this one from the Content Marketing Institute offers an inspiring view into some of the most creative content of the year. It kicks off with a great example of a company having fun with what you might have thought was a very boring topic: trademark protection.
Velcro produced its own music video to educate the public about the proper use of its registered trademark, complete with FAQs, a quiz and a #dontsayvelcro "movement" on social media. Moleskine took inspiration to new heights, launching a digital magazine to showcase creative work from around the world. Princess Cruises published three original romance stories for Kindle with brilliant Caribbean cruise tie-ins. Country Time built a great newsjacking campaign out of the fact that many local governments are cracking down on unpermitted lemonade stands by assembling a Legal-Aide team to help pay fines and sponsor permits for kids who want to run lemonade stands. Read the full article for more campaigns and creative inspiration.
4. 5 Reasons to Toast the Future of AI
5 Ways AI Will Bring Joy to Content Marketers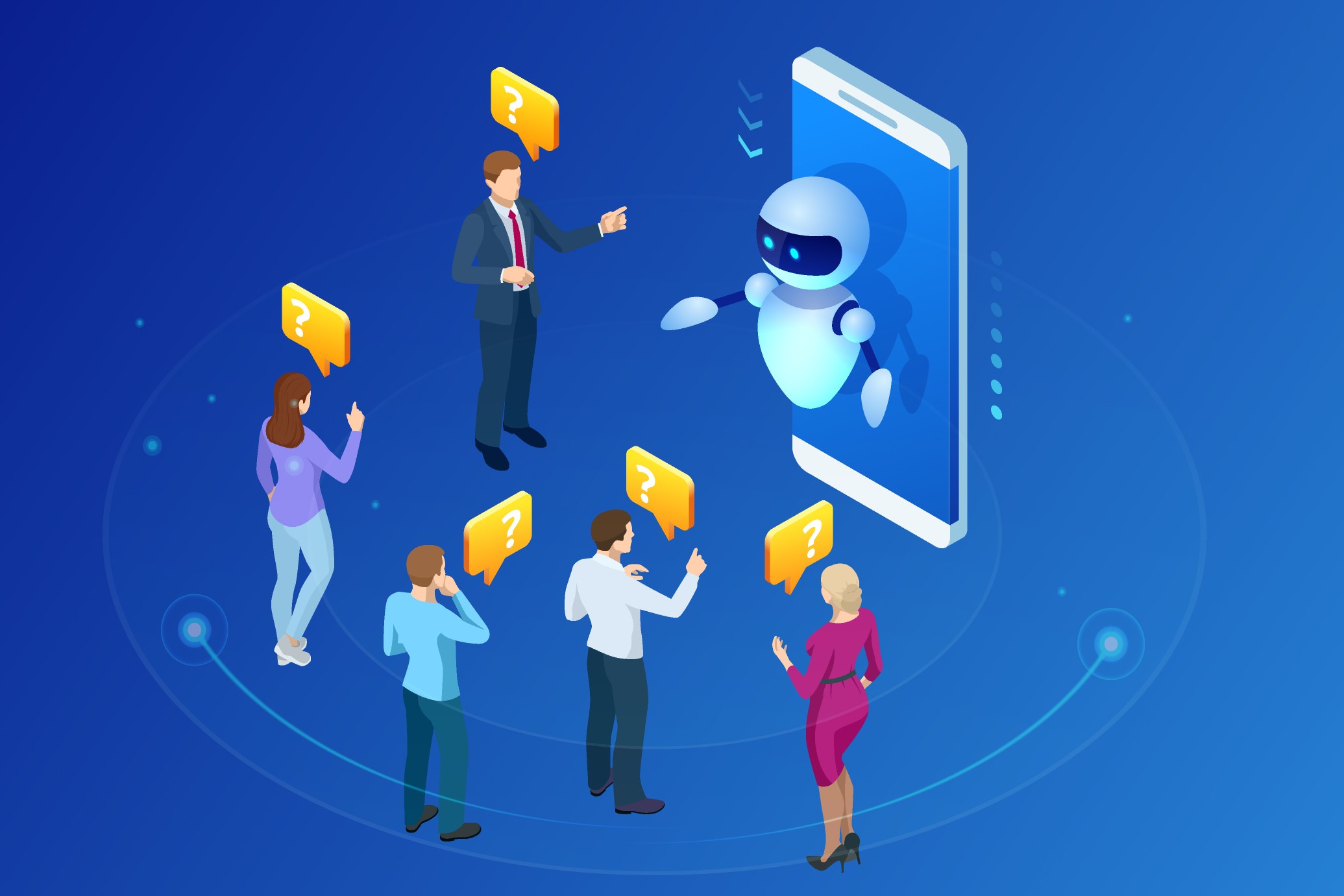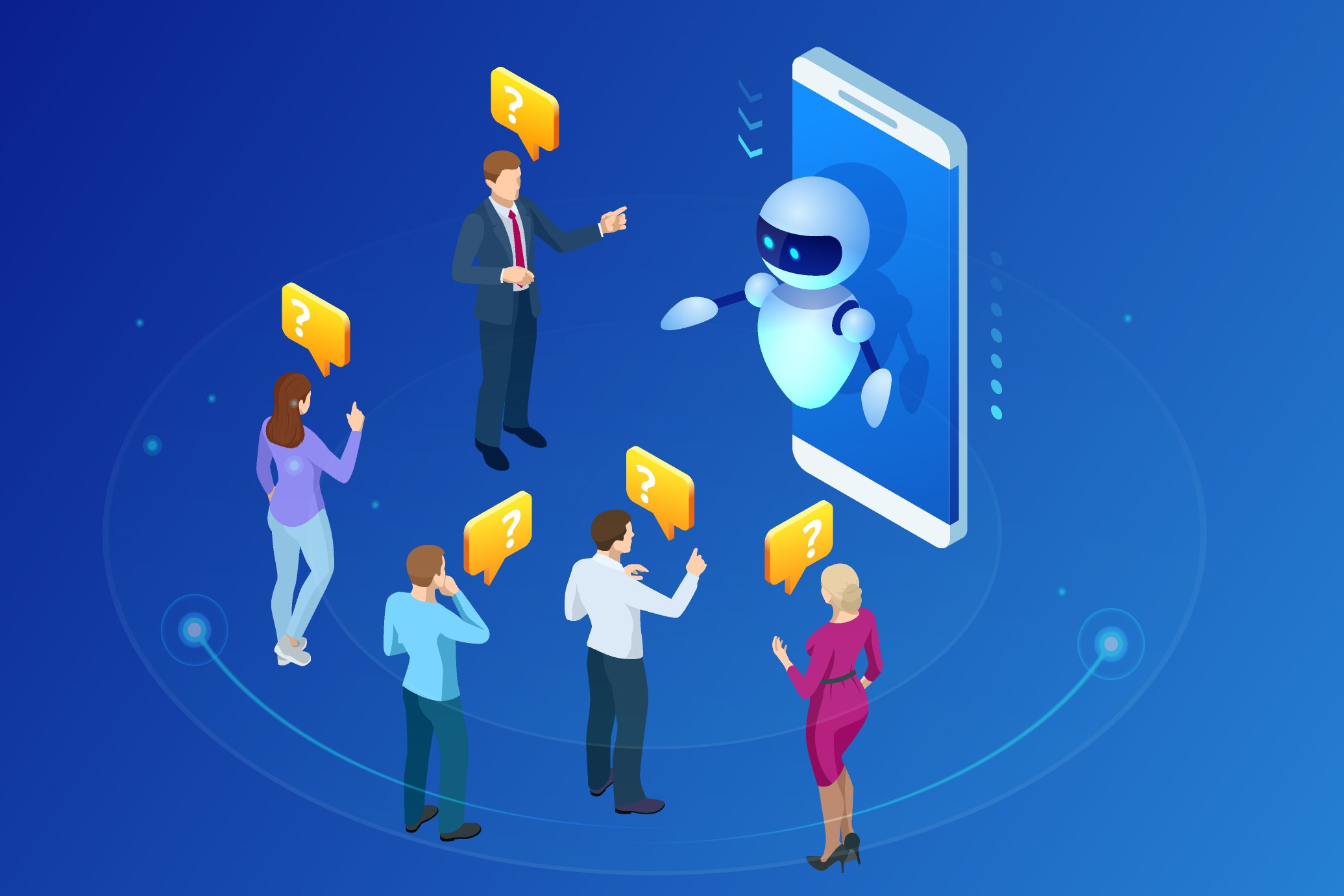 While marketers continue to bicker over whether artificial intelligence (AI) will take away our jobs or make us more effective at them, Martech Advisor offers an optimistic view. And since AI will continue to expand, we have every reason to embrace the changes. Those changes are likely to grant us the ability to plan more targeted content that better serves customers. They will help us match customers up with the information they need, sooner and more easily. They'll help us identify more relevant leads and fewer dead ends. They'll support our ability to use analytics to evaluate content performance. And they'll free up more time in our schedules for high-level work while automation handles the tedious tasks. If you want to experience even more AI joy, read the full article for in-depth discussions on the topic.
5. The Spirit of Content
How B2B Marketers Get in the Holiday Spirit Through Content Gift-Giving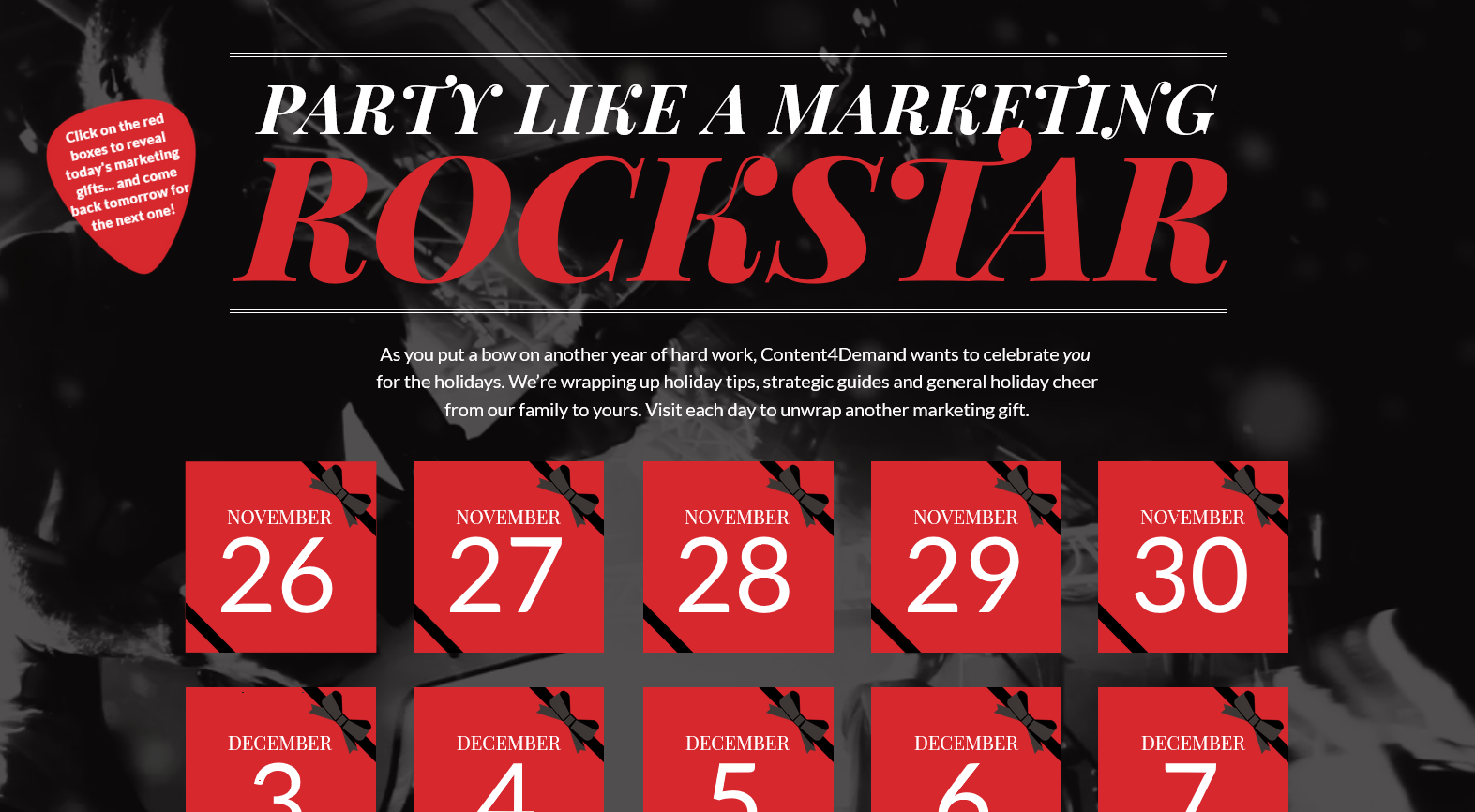 Before we close the door for good on the 2018 winter holiday season, it's worth one more look back at the way marketers celebrated a giving spirit. Demand Gen Report delivered a helpful recap of some of its favorite holiday campaigns of the year and what made them so great. (And yes, it includes Content4Demand's very own holiday marketing calendar.) We were in good company:
We hope we've helped inspire you on your path to improving B2B marketing content. If you're eager to read more, check out our Resources Page.