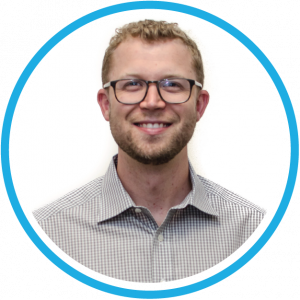 Steve Voith, Director of Marketing & Demand Generation
Here are the top five content marketing stories that grabbed our attention this week. We find the best so you don't have to!
The Quickest Way to Improve Your Marketing ROI: Upgrade What Your People Do (Marketing Profs)
Digital marketers are obsessed with quick and easy tools that promise to deliver outstanding results. We need to put down the new technologies and start from square one if we ever hope to see an improvement in our marketing ROI. The probability of success hinges on your people at the company. This is a unique article that explains why you absolutely must invest in your people. Start by upgrading your systems and technology to better enable your bottom line so you can start seeing results soon.
3 Keys to Maintaining Your Business as Marketing Budgets Shrink (Marketo)
When performance is not at the expected level, the first thing to go is your marketing budget. It's easy to slash spending, but at what price does it come? This article talks about the three keys to maintaining your business and cope with constraints. Make sure to read the section on emphasizing and clarifying your ROI– this one is our favorite!
Do Emojis Work in B2B? (Demand Gen Report)
Emoji marketing has arrived. They have transitioned from being utilized in casual texting to popping up in our inboxes from companies. Although we are in an emoji marketing era, our marketing automation platforms are a little late to the game. Most platforms do not accommodate your smiley face and heart emojis in their systems. Trying to work around this manually is time-consuming and often times unsuccessful. This article shares some interesting statistics on emoji use in B2B marketing. 
9 Costly Mistakes Businesses Make On LinkedIn (Marketing Insider Group)
LinkedIn is a very powerful platform for B2B marketers to prospect and generate leads. With its positive impact on B2B companies, it is important to understand how to leverage the platform and avoid costly mistakes. These nine mistakes businesses make on LinkedIn are a great refresher to ensure you are getting the most out of your company's page. 
Are You Marketing Effectively Across Generational Lines? [New Data] (Hubspot)
We've all heard it before, that content preferences have changed and the way people are consuming content is rapidly evolving. That is all great, but it's time we look at which preferences have changed and how to meet the customer where they are at. This article shares new data that Hubspot has collected. They discuss interesting things such as mobile-first and the death of email. 
Have some thoughts? Something blow your mind? We'd love to hear from you; drop us a line in the comments section below.