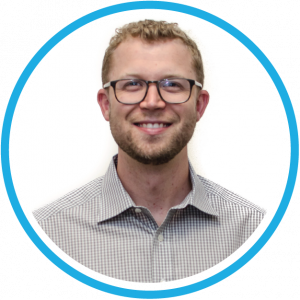 Steve Voith, Director of Marketing & Demand Generation
Here are the top five content marketing stories that grabbed our attention this week. We find the best so you don't have to!
How to Build a Master Content Calendar That Covers All Your Bases (Marketing Profs)
Despite our best efforts to organize, track, and plan in our heads, we can easily overlook small details. To keep ourselves out of these tricky situations, we rely on calendars to do the hard work for us. Calendars are more than a tool for organizing though, they can be a great resource for formulating topical balance, publishing cadence, and keyword mix for your blog. This is a great article that breaks down the five core elements of a content calendar! 
What Tools Should Be In My Martech Stack? (Marketing Insider Group)
The list of "important" marketing technology tools available is ever growing. It can be difficult to understand what is worth incorporating into your marketing strategy with so many options at your fingertips. This article breaks down the martech stack and explains how your marketing technology tools should be organized, or stacked! 
Happy Customers Are The Biggest Marketing Opportunity of 2018 (Hubspot)
Marketers obsess over the small details of great copy, captivating visuals, and unique content. No matter how much time and energy you exert into your content, the voice and opinion of your customers will always be more impactful. If your customers are not happy, you will not see success. This is an interesting article on how customers are less trusting of marketers than ever before, and what you can do to improve your relationships with them. 
Account-Based Marketing: The Most Lucrative Market At Your Fingertips (Marketo)
As we all know, account-based marketing is a widely used practice in B2B marketing. This article is not another summary of what ABM is and why you should use it in your marketing strategy. The article covers the major trends associated with this technique to take your ABM strategy from average to great. 
5 Reasons Why B2B Content Marketing Works & 5 Reasons It Doesn't (Top Rank Marketing)
Content marketing is a very common tactic among all marketers today. However, many marketers are reporting that they have not been very successful with this approach. This article dives into the reasons why some content marketing is proving very successful, and reasons that could be holding your content marketing back! 
Have some thoughts? Something blow your mind? We'd love to hear from you; drop us a line in the comments section below.