The power of influencers is undeniable. The 2020 Content Preferences Study published by Demand Gen Report found that over the prior 12 months, 43% of B2B buyers increased their preference for content from industry influencers.
Furthermore, they're sharing more content with peers via email and social channels, with LinkedIn remaining the dominant platform for sharing B2B content. The report shows they're sharing video, white papers, research reports, blog posts and E-books most often.
While it seems that the influence of influencers remains strong and growing, there is a certain feeling that B2B marketers are searching for new ways to maximize the potential of the influencer's voice in their content marketing strategy.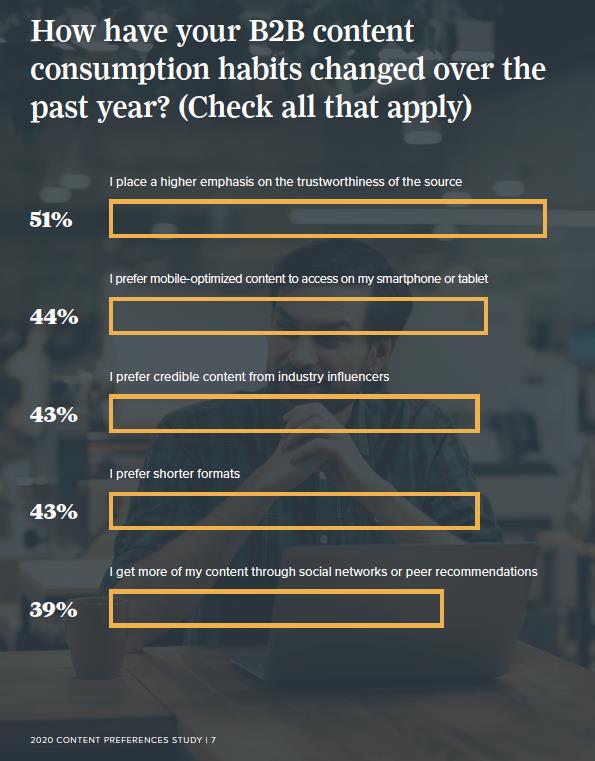 Influence Beyond the Blog
As B2B marketers, many of us tend to think of partnering with influencers at the beginning of the buyer's journey, presenting them as objective thought leaders to offer their unique perspective on industry trends or global forces reshaping business.
Collaborating on blogs is a typical first step in influencer marketing, and this continues to be a strong strategy. After all, true influencers do have their fingers on the pulse of what's happening outside our own brands, and B2B buyers show a strong preference for blogs as a content format.
But we can and should broaden our vision of how to use influencers to accompany our buyers along every step of the buyer's journey. Influencers can have a powerful impact in every stage and in a wide range of creative content formats. How can you get the most from your influencer strategy at every stage of the funnel?
Creative Top-of-Funnel Formats
Thought leadership influencer content should still play an important role in your B2B content marketing strategy. You can take that influencer power and expand it to different content types. For instance, you might create an E-book that showcases the perspectives of a range of influencers on a particular industry trend. Bottomline did this successfully with its The Future of Business Payments and follow-on Global Payments E-books.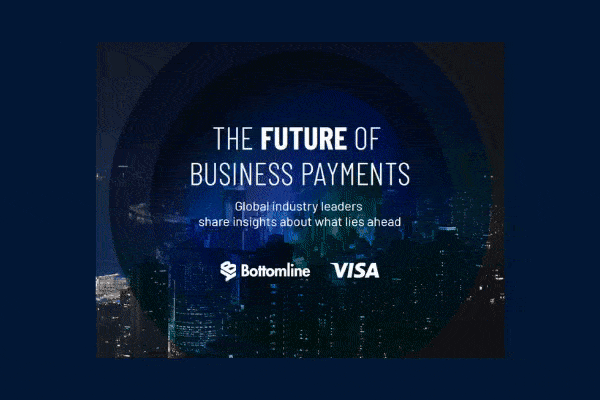 Interviews with influencers on podcasts are a great forum for an in-depth discussion of important trends or forces transforming your industry. Videos are, of course, another option. You might also consider partnering with industry analysts on research reports.
Have you considered using influencers when you create listicles, webinars or even infographics? The only limit on content formats is your imagination.
Mid-Funnel Roles for Influencers
The above examples are all about thought leadership. But how can influencers play a role in the middle stage of the funnel when you want to start helping your buyers evaluate their options?
Webinars are a great way to partner with influencers in the consideration stage of the buyer's journey. Now's a good time to think beyond traditional influencers with large social followings. For webinars, influencers may be industry analysts, channel partners or existing customers. A 60-minute webinar focused on the middle of the funnel may look like this:
Part 1 (15 minutes): industry trends
Part 2 (20 minutes): response to the challenges presented by these industry trends and introduction of strategies to meet those challenges
Part 3 (15 minutes): how your brand delivers on responding to these challenges
Part 4 (10 minutes): Q&A


Other middle-of-the-funnel possibilities include podcasts, videos, E-books and iPapers. In this middle stage of the buyer's journey, the strategy is most important. You want to present useful information for evaluating solutions while still presenting a trusted, objective perspective. Influencers can help you accomplish this with their outside perspective and credibility.
Influencers Can Help Close the Deal
When your buyers are ready to make a purchase, you can give them the ammunition to close the deal. At the bottom of the funnel, you need hard facts and data to make the business case to your target persona and to the other buying committee members who may have final decision-making powers.
Here is a great place to enlist your channel partners and customers as influencers. They can speak to their own success solving their customers' or their own business challenges. When they speak for you, they lend credibility to the business case, especially when they can cite specific results that they achieved by choosing your solution.
Formats that work well here are digital or video case studies and case study portfolios. But you can also go beyond these to include podcasts, webinars, video demonstrations, white papers, technical briefs, solution briefs and infographics. Yes, you can use infographics at the bottom of the funnel; they work especially well when used in social media or email campaigns as a teaser for long-form content.
Take Your Influencer Strategy Further
Brenda Caine is a senior content strategist at Content4Demand. She works with B2B clients on content marketing strategy, personas, messaging and ideation; content audits, gap analysis and content mapping; blogs; content development and more. Brenda has a black belt in karate, and when she's not immersed in technology, you can find her dancing in the ballet studio, lifting weights at the gym or strolling down the avenue in a 1930s dress with a smart hat to match.