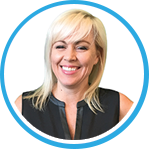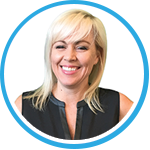 By Holly Celeste Fisk, Content Operations Manager

Here at Content4Demand, we're big proponents of buyer-focused content. It continues to be a challenge for marketers to create that content when doing so presumes that you know those buyers inside and out – what they need, what they care about, what they like and where they hang out.
So of course we were happy to see that the like-minded folks over at Hubspot are on the same page. Whether you have two buyer personas or two dozen, their new "Make My Persona" tool is a fun, fast and easy way to map out what you know about your buyers in a document you'll keep handy every time you're creating any kind of content — everything from a big rock e-book to an off-the-cuff social media post. (Even if you're rapid-tweeting, your message must resonate with your buyers to ensure the engagement you're after.)
Laying out all your persona insights this way gives you an easy way to verify your data on the fly, and that's exactly what the Make My Persona tool is great for. It lets you choose avatars and enter the details about each persona, and then it spits out a colorful pdf that puts everything in one eye-catching spot you can keep on-screen while you craft your next content masterpiece. We built this one in 5 minutes:
A hidden benefit of pulling your data together this way: Seeing where the holes are. You'll notice right away if you're missing answers to vital questions or have too few details about a particular persona. If that's the case, you'll want to do some detective work. After all, you can't capture a buyer's attention with a big red headline in the Wall Street Journal about your app's shiny new security features if your key prospects actually prefer Forbes and care more about the user-friendliness of your solutions.
While there's some disagreement about what to include (Content4Demand prioritizes watering holes and job role challenges, for example, over hobbies and favorite sports teams), there's little doubt that they're an important building block for effective content.
Of course, the best, most useful personas require you to perform a fair amount of research. You need to talk to your salespeople and customer service reps. You need to survey your strongest prospects and customers with questions that probe them on their content preferences and how and when they consume content. And you need to synthesize all the data you uncover to paint a realistic picture of your various buyers.
It's a task many marketers prefer to outsource to experts like us. Content4Demand has built personas for content marketers across a spectrum of industries, from digital media providers to financial services giants. If you have questions about personas or need help creating them for your company, contact us. We're always happy to help our fellow marketers with anything that helps you with buyer-focused content and strategy!