By Holly Celeste Fisk, Content Operations Manager
Confession: I don't sit still well. So of course I don't board a plane without a book to make the most of the time I spend trapped in a narrow seat 30,000 feet in the air. So I've had plenty of time to dig into the best new books to inspire new and better marketing ideas. These are just a few of my recent favorites. Headed home for the holidays? Tuck one of these into your carry-on or load them into your Kindle and enjoy your flight.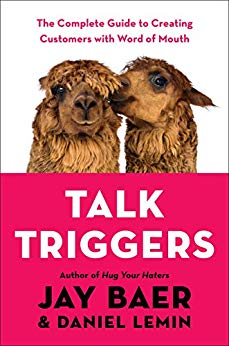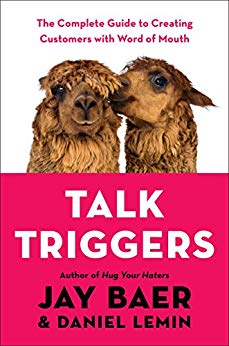 Talk Triggers: The Complete Guide to Creating Customers with Word of Mouth, by Jay Baer & Daniel Lemin
Word of mouth drives nearly one-fifth of all purchases and influences many of the rest. But most marketers seem content to shrug and assume that word of mouth is beyond their control. Jay Baer and Daniel Lemin show just how unwise we are to leave it up to chance, and they provide more than 30 case studies that illustrate how companies that harness the power of "customer chatter" are winning big. Who doesn't tell their friends about the warm cookies at a DoubleTree Inn? (When a DoubleTree opened near my old office, the staff was kind enough to invite my co-workers and I over for cookies. That $5 worth of cookies is still giving them ROI 15 years later!) This book's explanation of how consumers are wired will inspire you to think differently about the content you're producing, and its six-step process for creating talk triggers will show you how to execute your brilliant new ideas.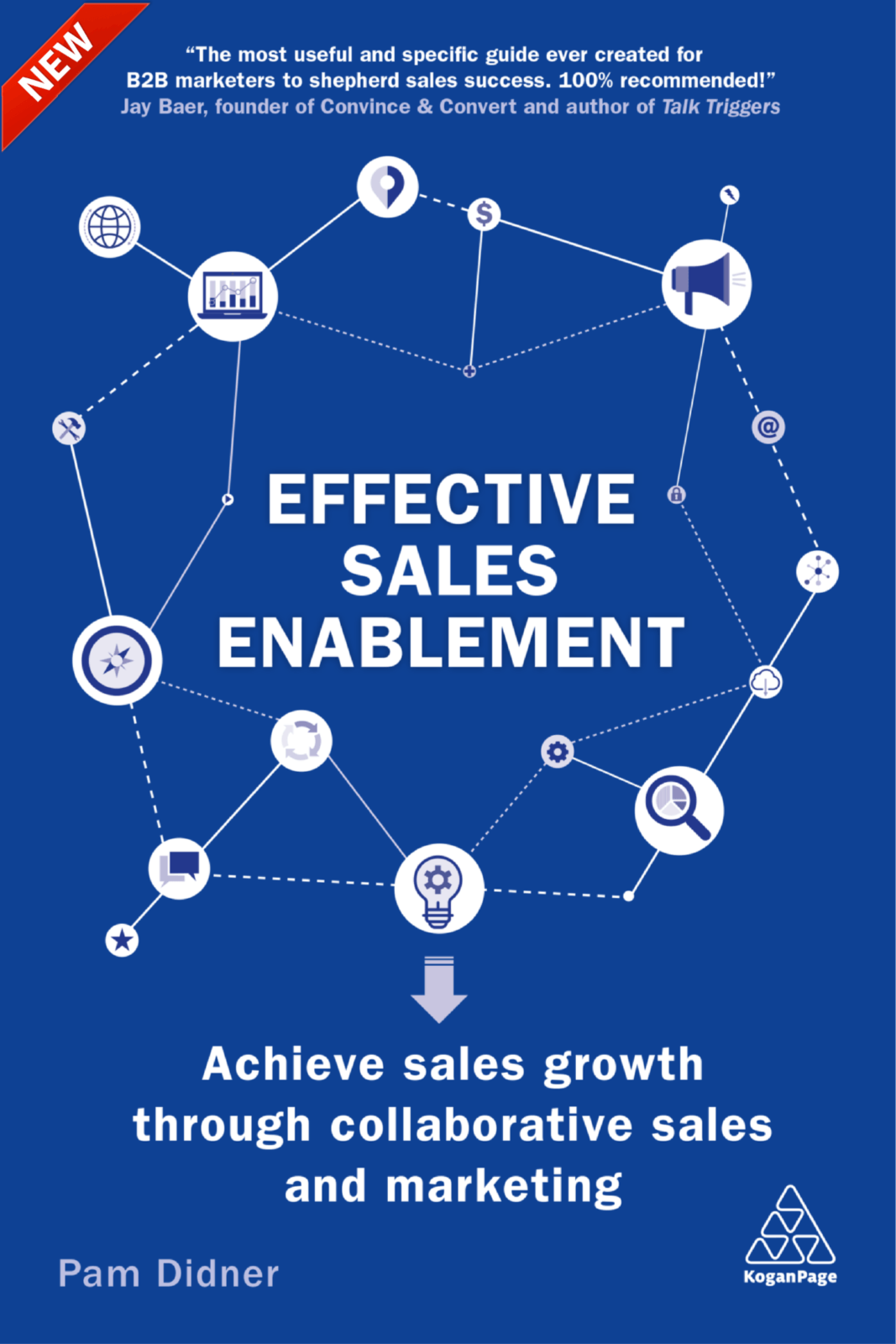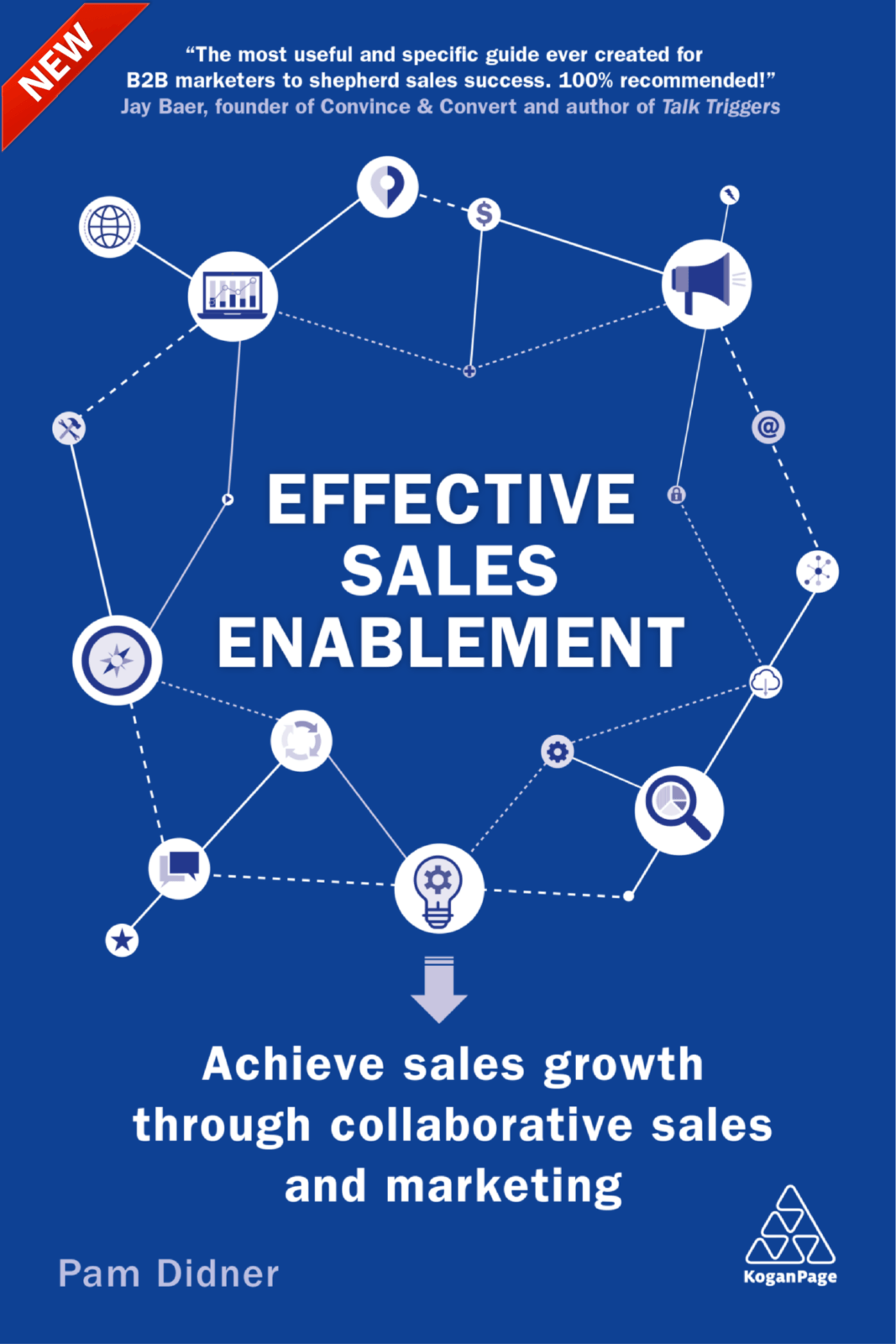 Effective Sales Enablement: Achieve Sales Growth Through Collaborative Sales and Marketing, by Pam Didner
We were fortunate enough to sit down with Pam Didner before her book came out in October to discuss the inception of this wonderful book, and I can't recommend it enough. As today's smart marketers look for better ways to collaborate with sales teams, Didner's insights deliver a thoughtful perspective on how to bridge the divide—now and as digital marketing tools continue to evolve. The entire book was conceived as she visited Château du Clos Lucé in Loire Valley (Leonardo da Vinci's last residence) and let her imagination run wild. How would she market and sell his inventions as his VP of Marketing? The result is her own masterpiece. It's an absolute pleasure to read and compiles thoughtful discussions on how marketers can further define their roles in the sales enablement process.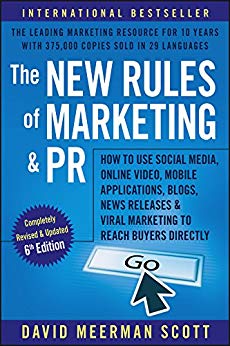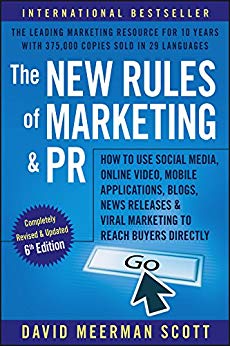 The New Rules of Marketing and PR: How to Use Social Media, Online Video, Mobile Applications, Blogs, Newsjacking, and Viral Marketing to Reach Buyers Directly, by David Meerman Scott
The latest edition of this international best-seller still covers David Meerman Scott's big "rules" and now includes some deeper dives into real-time marketing and newsjacking chapters, for example, to stay relevant with constantly evolving industry trends and social media tools. Whether you're motivated by conserving a limited marketing budget or understanding the latest approaches to marketing in the digital age, you'll find a step-by-step action plan to propel your thinking and craft marketing content that cuts through the online clutter. Case studies and examples bring the theories alive and provide inspiration for marketers in any size organization.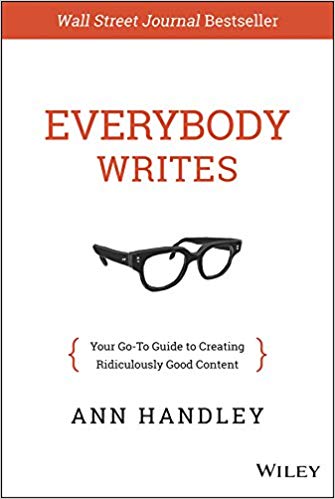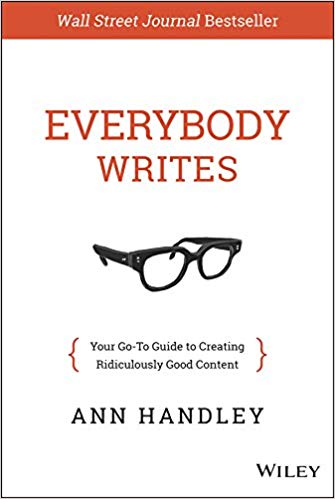 Everybody Writes: Your Go-To Guide to Creating Ridiculously Good Content, by Ann Handley
Not a writer? Not important. If you're in marketing, writing well is everything. Long before I became enchanted by Ann Handley's fashion sense, I was a fan of her writing. Even when she says something unsurprising, she says it in a fresh way that still earns as much attention as the show-stopping suits she seems to be wearing every time I spot her. Whether I want guidance on writing for specific content types, best practices to craft a particular asset I'm working on, or general inspiration to remind myself not to fall into a writing rut, this book is my go-to (just as she promised in the title!). We all love captivating graphics and the latest interactive widgets, but the words are what give content its meaning. You'll want to keep this book handy to remind you how to use them to your best advantage.
Do you have a favorite book that you think marketers should have on their "must read" lists? Tell us about it in the comments section below!
Holly Celeste Fisk is an accomplished marketing pro with 20+ years of experience in B2B and B2C. She's responsible for Content4Demand's internal marketing efforts, managing everything from content creation and email marketing to events and sponsorships, blog publishing, website management and social media presence. When she's not working, you'll find her sliding into third at softball, buried in a book or practicing her Italian.