As I continue adjusting to life during COVID-19, one thing I've ramped up is how much I read. I need to know what's happening so I can help clients stay informed of the current landscape, as well as to get inspiration that will help us create successful strategies for clients.
Right now, I'm reading to learn how companies are forging new paths with their content marketing plans, and I'm looking for new trends and lessons they've learned from their trials. Here are some of my favorite recent reads.
Conductor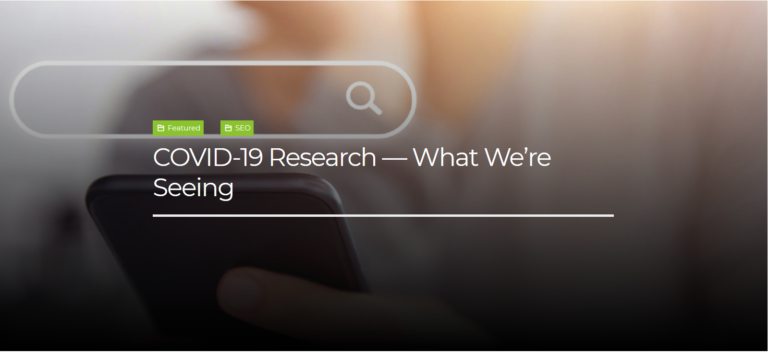 I really like Conductor, because they fully understand the marriage of SEO and content: The best content in the world won't matter if no one can find it.
They just released a short report on trends they're seeing, and one of the most interesting things I learned was how people expect their marketing budgets to change. Most people think that while their overall marketing budgets will decrease, they'll have increased budgets for SEO because it's a lower-cost channel.
This makes sense. SEO can be a critical component in how companies create brand recognition. If you can invest the time, money and effort in great content that people can easily find, you can reap big rewards — especially as more people spend time online.
Built In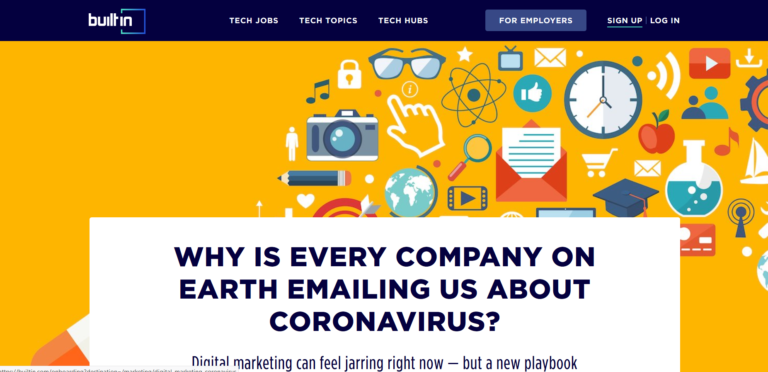 Built In put out a great article about new playbooks emerging out of necessity and how these playbooks are creating a new marketing landscape. They detailed how companies are shifting their strategies to meet the moment and pivoting their programs to support what customers need.
For example, there's been a huge surge in online interest for educational content — particularly kids' podcasting — so companies are looking to meet this new need with relevant content.
Forbes
Companies are increasingly turning to digital marketing, because that's the main channel open for contact with their customers in the coming months.
A recent Forbes article expands on this reliance on digital marketing and includes examples of how companies are trying new things with their digital channels.
Some of the most interesting tactics that stood out to me are 3-D virtual events and leveraging Facebook Live and LinkedIn Live to connect directly with customers.
Gartner
Companies that are actively planning to adapt how their teams work, how they speak to customers and how they manage their brands ultimately set the tone for how customers perceive them in difficult times.
Gartner published an article with suggestions for how CMOs can adapt their strategies. I think its takeaways apply to every marketer right now, particularly the tips on how to listen for any changes in customer sentiment and behavior.
Content4Demand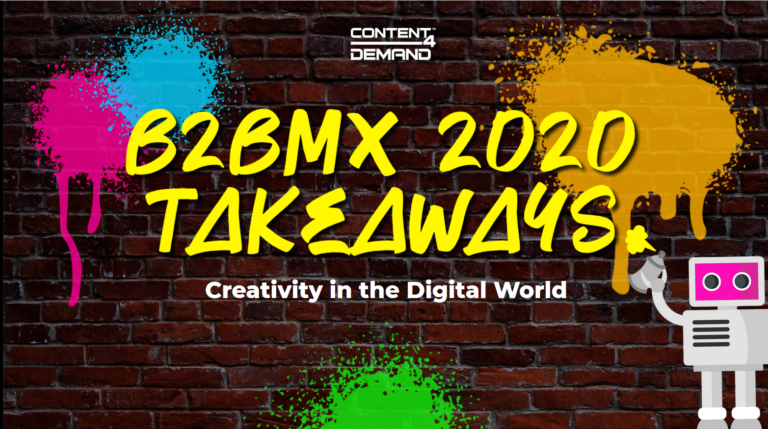 Yes, I'm including a fantastic asset from my own company that I've repeatedly referenced since it was released. As companies shift their marketing tactics to meet new needs, these takeaways about creativity in the digital world are more important than ever for marketers to evaluate and incorporate where they make sense.
Bonus: Recreational Reading

Reading for pleasure is just as important to me as reading for my job. I recently finished A Murderous Relation, the latest book in Deanna Raybourn's Veronica Speedwell series. Now I've moved on to Glennon Doyle's latest book, Untamed, after a friend recommended it to me. I'm loving it. It's a great meditation on empowerment, new ways of thinking and acting, and the importance of following our intuition.
What great reads have you come across lately? Share them in the comments section below!