By Emily Lewis, BlueBird Strategies
Editor's note: As part of a special arrangement, the article below has been syndicated from the blog of BlueBird Strategies, a Content4Demand partner.
Data is the new currency. In today's increasingly connected world, collecting, managing, analyzing and using data effectively is a big revenue driver and a major strategic focus of every business sector — content marketing is no exception.
The more demographic, psychographic and behavioral information you're able to collect from your prospects and customers, the more targeted and effective your content strategy can be.
Once you begin to see the positive results of a content strategy driven by data, it's tempting to get a little form happy to try and use your content to collect too much information too soon. This is a mistake.
There is a time and a place to gate your content and it's up to you to know how, when and where to do it. To gate or not to gate a content asset depends on three things:
Content type
Buying stage in which the content is likely to be consumed
What information you need to collect
Content Type
This starts with a question of value. Is this piece of content a fair trade for this viewer's information? Of course, this is subjective. If you can answer yes to this question, ask yourself these follow-up questions:
Is it product or sales-related? Examples of this would be product overviews, data sheets, customer case studies, video testimonials, online demos and other self-promotional content. Although this type of content can be valuable to prospects' in their decision-making processes, it serves to benefit you more than them and is therefore, not a fair trade for personal information. General rule: Don't gate self-promotional content.
What is the deliverable? Blog post? Infographic? Slideshare? Ebook? Whitepaper? Analyst Report? Webinar? Video? Blog posts, infographics, SlideShare presentations, etc. are generally considered "free content". Gating these types of deliverables risks a negative and abnormal user experience. If you have an asset that's in one of the formats mentioned above and you believe the content is valuable enough to gate, consider editing and repurposing as an asset that is more typically gated, such as a webinar or whitepaper.
What do readers get in exchange for their information? Does the content you're offering save the readers time or money, help them do their jobs better or develop new skills? You should be able to clearly identify the value your content is providing your readers for any asset you're considering gating.
So first and foremost, gated content needs to be valuable – original, entertaining, thought-provoking, helpful and not about you, your products or your customers – to warrant asking viewers to trade their information to see it. Next, the gated asset should be a deliverable that is consistent with the typical user experience. Finally, readers of gated content should gain knowledge, skills or advice (that can be applied without your product or service) as a result of reading it.
Of course, there are some exceptions to these rules and the decision to gate content shouldn't solely be based on content type, which brings us to our next dependency.
Buying Stage in Which The Content is Likely to Be Consumed
Does your content strategy follow the marketing and sales funnel? Do you know what kind of content is likely to engage consumers at each phase of the buying journey? Knowing the types of content and subject matters, consumers are interested in at each phase helps you decide when gating is appropriate.
You want to keep the top of your marketing funnel open with a low barrier to entry. Offer plenty of resources that do not require viewers to trade their information to prove the content you have to offer is worth their time. In an article for the Content Marketing Institute, Mark Sherbin discusses this breadcrumb approach: "Attract [leads] with breadcrumbs of helpful content until they have wandered deep into your brand and the purchase process." Once that trust and familiarity with your brand is established, viewers will be much more willing to give their personal information in exchange for more content.
To determine what content is likely to be consumed when requires understanding what motivates consumers in each phase of the buying process and mapping your content to phases accordingly. This can be accomplished through analyzing the timing and order of content consumption of won opportunities and identifying trends, as well as performing a content audit.
Content should be gated when the consumer is ready to have and you're ready to provide a more personal interaction with your brand. This is not to say you can't gate top-of-funnel content if the content type warrants it, and you can use the information to offer a more personalized content experience, which leads to the next consideration for gating content.
Are You Collecting Valuable, New Information?
Don't gate content and ask viewers to give you information you already know. If your form is asking for information you already have, don't use it. Most marketing automation platforms and more advanced form builder tools offer progressive profiling, a feature that allows you to set up iterative forms that enable you to designate which questions appear based on what you already know about a viewer. Using this tool is critical if you're serious about creating a data-driven content strategy.
If you're initially using gated content to capture leads, your forms gating top-of-funnel content should ask for very little information, just enough to stay in contact. As viewers continue to engage with you and consume more content, you can begin asking for new information.
What information to ask for, when and how to use it to effectively to drive your content strategy is a topic for another blog post.
As it relates to the question of whether or not to gate your content, the point is to only gate content if it gives you the opportunity to learn something new about your viewer. Don't create a lead nurture with multiple gated content offerings behind forms that ask the same questions. If you're not currently using progressive profiling, bypass the forms for viewers that have filled one out previously.
Conclusion
Gating content is an important part of lead generation and a valuable tool to gain data you can use to inform your content strategy. Today, so much information is available for free some marketers are shying away from gating content for fear of driving away potential leads. This is as much of a mistake as overusing gated content. Knowing when, where and how to gate your content is critical to your ability to collect useful information, develop an effective content strategy and move consumers smoothly through the funnel.
What has been your experience with gating or ungating your content? Share with us in the comments!
Discover The Formula Behind Mapping Content to The Buyer Journey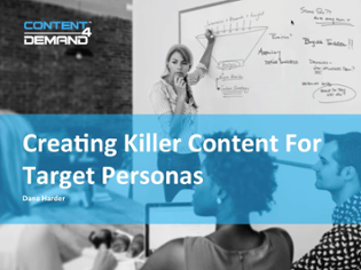 ---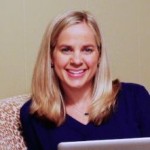 Emily Lewis is an expert at aligning content strategy with organizations' visions and goals, and leads initiatives that build brand value and result in sustainable growth and profitability. She has more than 10 years of experience writing B2B and B2C content on subjects including real estate, software, health and wellness, finances and more. She has a passion for helping organizations connect and build relationships with their audiences through targeted content.