Business technology and financial services are known as the early adopters of lead nurturing and content marketing, but new research shows a new vertical is catching up—manufacturing.

In a few weeks, Content4Demand and Demand Gen Report will release the results of a survey that shows 70% of manufacturing marketers are using or plan to soon start using lead nurturing; and 55% said they've increased use of content marketing in the past 12 months. Their adoption of digital-dispersal and interactive content formats is skyrocketing as well.
More details will be revealed in our upcoming research report, but I for one am not surprised to see manufacturers implementing these modern marketing concepts.
Manufacturing companies have always been open to adopting ideas and technology proven successful in other industries, and they're motivated by data and outcomes. In fact, they've taken change management to new heights with their willingness to try new things, and this has helped them survive and thrive in an incredibly competitive global marketplace.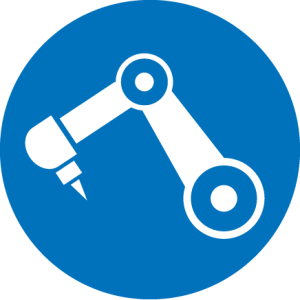 A lot of buying goes on in manufacturing, which accounts for 12% of U.S. GDP; and undoubtedly, changing buyer behavior is one of the trends prompting manufacturing marketing pros to push for this change. The nature of how these companies sell products makes adoption of content marketing even more valuable. In the end, they might benefit even more than IT and financial services companies.
Why? Because manufacturers are much more complex than their non-production peers. They tend to sell a large number of varied products and have operations that reach into many different countries, whether for acquiring raw materials or delivering finished goods. They are as much partners in various global value chains as they are individual companies, and buyer product preferences and needs shift constantly.
This all brings an astonishing level of constant dynamic movement that requires flexible, adaptable response from support functions such as Marketing. Content marketing helps to provide this.
Hubertus Devroye, Director of Global Marketing for Dow Chemical Company, explained it this way when elaborating on why Dow implemented Oracle's Marketing Cloud, a marketing automation platform (MAP), as part of the company's content marketing.
"We are a very complex company with many different portfolios that touch many points in the value chain. So we need a very agile and flexible solution that can be continuously adjusted. Oracle Marketing Cloud is a great platform that gives you that freedom."
Of course, the larger the company, the greater the need for flexibility and adjustment, but our research shows that Tier 1 suppliers are actually ahead of OEMs in adoption of content marketing. And in truth, there's room for higher adoption and an elevation of maturity across the spectrum of manufacturers we surveyed.
Nonetheless, our manufacturing clients tell us they are definitely reaping rewards from the "first in" advantage among their competitors. Buyers are noticing and appreciating the more convenient, solutions-focused nature of nurtures, and manufacturers are benefiting from spending less time and resources identifying new leads and closing sales.